Alpine CD Receiver with Advanced Bluetooth® Wireless Technology - CDE-W265BT

Alpine CD Receiver with Advanced Bluetooth® Wireless Technology - CDE-W265BT
CDE-W265BT
Literature
Experience the Quality and Sound You Expect From Alpine
With the Advanced Bluetooth technology and the sound quality you expect from Alpine, the CDE-W265BT double-DIN CD receiver is the obvious choice for good sound control, easy to use hands-free calling and Bluetooth audio streaming.
CEA-2006 Power Rating: 18W x 4
Max Power Output: 50W x 4
You're looking at a full-featured deck with Advanced Bluetooth control that's easy and intuitive. This one-stop music player comes with a sleek 2-line LCD Display with adjustable RGB button and display illumination. Alpine's signature rotary knob makes controlling all your music a breeze. The CDE-W265BT also comes with a convenient Front Panel auxiliary input - so you or your passenger can plug in your portable media player as an additional source.
Overview
50 Watts x 4
3 Pre-Out (4V)
Front USB and 3.5mm input
BT Plus; Advanced Bluetooth with Audio Streaming
Made for iPod and iPhone
App Direct Mode
9 Band Parametric EQ
24-Bit DAC
RGB Illumination
SiriusXM Satelite Radio Ready (SXV300 tuner & SiriusXM subscription required)
KTP-445A Power Pack capable
TuneIt and Share It
TuneIt is an easy-to-use sound-tuning app that also offers Facebook notifications. Download the free app or the TuneIt with TTS app onto your iPhone or Android smartphone and create a user profile about your vehicle and Alpine sound system. Follow the simple TuneIt graphical instructions to adjust sound settings for your specific vehicle or choose from pre-made settings in the database. Settings that can be adjusted include Parametric EQ, Crossover, and Media Xpander. You can make and save up to 100 different sound settings in your account, which is helpful if you want various settings to use for specific types of music. Share your settings and get rated on your tuning skills, plus try out and rate settings made by others. The more active you are, the higher your profile status progresses within the app.
Now in its third generation, new features added to TuneIt 2.0 include increased vehicle choices for easier profile set-up, an expanded database of Alpine speakers and subwoofers for more precise sound system tuning and Bass Engine SQ tuning to tailor the in-vehicle bass characteristics.
Bass Engine SQ: Bring Balance to Your Music
Use the Bass button on the faceplate or the TuneIt app to get the best tonal balance and efficient power distribution to all (front, rear, and sub) speakers independently. Bass Engine SQ tuning provides tonal balance by automatically adjusting different combinations of EQ, Sub Level and Crossover settings through the choice of five bass profiles (Standard, Punch, Rich, Mid Bass, Low Bass).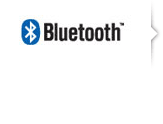 BT Plus, Bluetooth Hands-Free Calling & Audio Streaming
Don t fuss or fiddle with your phone and say goodbye to uncomfortable headsets and earpieces. Most importantly, stay focused on safe driving. The CDE-W265BT is equipped with Bluetooth wireless technology so you can carry on your phone conversations in the car without additional adapters.
Easy Audio Streaming, Even with iPhone iOS 8x
Do you have a large music library on your phone The CDE-W265BT can stream and control your phone's music via Bluetooth. Want to listen to your iPhone without plugging-in Stream your music via Bluetooth. Whether you have music on your iPhone locally, on iTunes Match or select third-party audio apps, the CDE-W265BT can stream your tunes
Microphone Included
This unit comes with all that s needed for Bluetooth convenience. The CDE-W265BT comes with a tuned microphone that s engineered to reduce noise interference and feedback. This allows optimal placement in your car, for the best possible sound quality.
Making, Taking Calls & Call Waiting
Making and taking phone calls has never been more convenient. You can set up your cell phone/head unit to automatically answer your calls. Use the supplied microphone to speak, and then listen through your car s speakers. When a call comes in, your music mutes to carry the phone call. View caller information including Caller ID, Missed, Dialed, and Received calls right from the head unit display. If you receive a second call, you can have the first caller wait momentarily by pressing 2 for call waiting mode. Once both calls are finished, the mute for music is deactivated. This truly makes the transition from your phone calls to music enjoyable and convenient. You can even use the CDE-W265BT s preset buttons to quickly jump through your phone book, making navigation through large phone books much faster.
Hands-Free Calling Sound Customization
To bring sound balance to your hands-free experience, you can adjust the CDE-W265BT s mic gain, phone output and ringtone volume. If that s not enough, there are five sound quality settings to choose from to get the balance just right for you. This flexibility will make your phone calls a pleasurable experience.
Steering Wheel Control
If your car has factory Bluetooth steering wheel controls, then it will also control your new CDE-W265BT s built-in Bluetooth. Or, control your head unit right from your factory installed steering wheel controls by adding a third party adapter. Use an adapter from popular brand names such as Axxess or PAC to add this feature.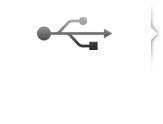 Accessible Rear USB Port and Front Aux Input
With a dedicated USB input and USB cable, you can even connect USB memory devices like thumbdrives. Song lists on USB devices are displayed in alphabetical order, and allows eight levels of file / folder search capabilities. This unit will find music files while ignoring other file types on the USB device. Note: MP3 device or cell phone cannot be independently controlled through the head unit.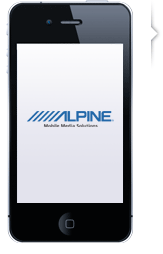 Made for iPod and iPhone
It s convenient to control your iPod or iPhone music in the car enjoy seamless operation of your iPod in addition to full control of all your favorite media sources. Control all search options of your iPod directly from the CDE-W265BT via Playlist, Artist, Album, Song, Genre, Podcast or Composer. The USB connection allows for high-quality iPod playback and delivers an even faster access speed so you ll find songs as quickly as you expect to find them on your iPod.
Find it Fast with Quick Search and Alphabet Search
Get access to and control of all the songs from your iPod or iPhone right from the head unit Large music libraries are no problem with a faster connection speed. With Quick Search featuring Alphabet Search, you can easily scroll through long lists of music by skipping through the letters of the alphabet. Once you find the letter you want, you can jump to the exact song With so many ways to listen to thousands of songs, now you can get super-fast access to Playlist, Artist, Album, Song, Podcast, Genre and Composer.
Charge your phone
Standard in-vehicle solutions may drain the battery of your phone, but with the CDE-W265BT, your phone charges via the USB cable (sold separately), so you can enjoy nonstop music and power your phone at the same time.
App Direct Mode
Listen to even more music from your iPhone or iPod with App Direct Mode. This feature offers basic app control (Play, Pause, Track Forward, Track Back) and displays metadata directly on the head unit from numerous third-party apps so that you can enjoy your drive even more and expand your listening choices without fumbling with your phone.
Works with Pandora Internet Radio for iPhone and Android
Whether you have an iPhone or Android smartphone, Alpine gives you full control of Pandora straight from your dash. Whether you choose to connect through USB or stream wirelessly, you can enjoy your favorite Pandora channels with Thumbs Up/Thumbs Down buttons directly on the faceplate, QuickSearch features, and even the ability to create a new Pandora station and bookmark your favorite tunes on the go. Alpine s DSP-Sound Expansion circuitry ensures the best possible sound from the Pandora connection.
Note: Third party services may not be available in all areas; please contact an authorized retailer for coverage in your area.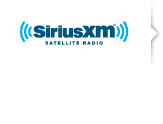 SiriusXM Ready
With the CDE-W265BT, you not only get music, premier sports, news, talk, entertainment, traffic and weather information when you add the SiriusXM Connect Vehicle Tuner. You also get these advanced SiriusXM features:
Tune Scan and Tune Start
Tune Scan and Tune Start are new SiriusXM features included in the CDE-W265BT. The Tune Scan feature scans through songs from your music channel presets. You can end the Tune Scan and continue listening to the currently broadcast song in its entirety. With Tune Start, whenever you tune to a preset music channel, the current song will automatically start playing from the beginning.
Tag That Song
When you hear a song you like, simply press and hold down the CDE-W265BT s Volume button for two seconds. The iTunes Tagging feature lets you Tag songs you hear on SiriusXM and stores the info on your iPhone . The next time you connect your iPhone to iTunes, you will be able to preview your selections and then purchase and download them directly from iTunes.
It's Game Time
Want to know if your favorite NFL, NBA, NHL or college football or basketball team is playing live The CDE-W265BT has GameAlert that will display an on-screen message if your favorite teams' games are being broadcast. Jump to that station with the push of a button so you can listen to the game play by play. You can also get the latest score updates while you are listening to other stations.
Instant Replay
The CDE-W265BT supports the SiriusXM Replay function, so you can pause, rewind, and replay up to 60 minutes of live content. Listen to your favorite content again, or hear content you missed while listening to another channel.
They're Playing Our Song
Want to make sure you hear your favorite music whenever it s being played With SongAlert and Artist Alert you can get notified when your favorite songs or artists are being broadcast on any SiriusXM station. With the push of a button, you can jump right to that broadcast and catch the songs you want to listen to.
Variable RGB Illumination
Add a cleaner look to your dash with more color control. Enjoy a well-integrated look by matching the illuminated buttons on the radio to your dashboard. The CDE-W265BT offers up to 30 different colors to choose from. Can t find the correct match Adjust the base colors (Red, Blue, Green) to find the closest match to your dash.
Built-in Equalizer
Select from 10 different EQ modes to get the best sound from all your sources. (Flat/Pops/Rock/News/Jazz/Elec Dance/Hip Hop/Easy Lis/Country/Classical). If the Equalizer presets aren t enough for your listening taste, there s a 3-Band Parametric Equalizer you can adjust and save as a user preset for a better sound response curve. The setting Bass, Mid and Treble- can be adjusted in the 3-Band Parametric mode.
Get a Boost in Great Sound
With Alpine, expect the premium sound your ears deserve. This head unit allows you to customize your crossover adjustments so you can control where you send high and low frequencies, so you get the best sound out of your factory or upgraded system. Of course for a true power upgrade just add-on the KTP-445A Power Pack to instantly increase your head unit s power to a true 45Wx4 RMS, now we re talking about some serious sound
Add a subwoofer
Use the CDE-W265BT s pre-amp output to add a subwoofer and mono amplifier, to complete your musical experience with clean, deep low bass output.
Features and Specification
Specification
CEA-2006 Power Ratings
CEA-2006 Power Rating: 18W RMS x 4, 4ohms @ 14.4V, ≤1% THD+N, S/N 80 dBA (ref. 1W)
Max Power Output Ratings
Max Power Output: 50W x 4
FM Tuner
Tuning Range: 87.7 - 107.9 MHz
Mono Usable Sensitivity: 9.3 dBf (0.8 μV / 75 ohms)
50dB Quieting Sensitivity: 13.5 dBf (1.3 μV / 75 ohms)
Alternate Channel Selectivity: 80 dB
Signal-to-Noise (S/N) Ratio: 65 dB
Stereo Separation: 35 dB
Capture Ratio: 2 dB
AM Tuner
Tuning Range: 530 - 1,710 kHz
Usable Sensitivity (IEC Standard): 22.5 μV / 27 dB
Bluetooth®
Bluetooth Version: BLUETOOTH V2.1+EDR
Output Power: +4 dBm Max. (Power Class 2)
HFP: Hands Free Profile
A2DP: Advanced Audio Distribution Profile
AVRCP: Audio/Video Remote Control Profile v1.4
OPP:
PBAP:
SPP
Disc Player
Frequency Response: 5 - 20k Hz (±1 dB)
Channel Separation (at 1kHz): 85 dB
Dynamic Range (at 1kHz): 95 dB
Total Harmonic Distortion (at 1kHz): 0.008 %
Wow & Flutter (%WRMS): B.M.L.
Signal-to-Noise Ratio: 105 dB
Connection for USB
USB Requirements: USB 1.1/2.0
Max. Power Consumption: 1,000 mA
USB Class: Mass Storage Class
File System: FAT 12/16/32
MP3 Decoding: MPEG AUDIO Layer-3
WMA Decoding: Windows Media™ Audio
Number of Channels: 2-Channel (Stereo)
Frequency Response: 5 - 20k Hz (±1 dB) *May differ depending on the encoder software/bit rate.
Total Harmonic Distortion (at 1kHz): 0.008 %
Dynamic Range (at 1kHz): 95 dB
Signal-to-Noise Ratio: 105 dB
Channel Separation (at 1kHz): 85 dB
Connection for iPod®
Sound Tuning
Subwoofer Level Adjustment: 0 to +15
Subwoofer Phase Setting: 0°or180°
BASS ENGINE SQ: Level 0 - 6
Parametric Equalizer (Band 1): 20 - 100 Hz
Parametric Equalizer (Band 2): 63 - 315 Hz
Parametric Equalizer (Band 3): 125 - 500 Hz
Parametric Equalizer (Band 4): 250 - 1k Hz
Parametric Equalizer (Band 5): 500 - 2k Hz
Parametric Equalizer (Band 6): 1k - 4k Hz
Parametric Equalizer (Band 7): 2k - 7.2k Hz
Parametric Equalizer (Band 8): 5.8k - 12k Hz
Parametric Equalizer (Band 9): 9k - 20k Hz
Parametric Equalizer (Bandwidth): 3 (wide), 4, 5 (narrow)
Parametric Equalizer (Gain): -9.1 to +9.1 dB
Bass Level Control Range: -9.1 to +9.1 dB
Treble Level Control Range: -9.1 to +9.1 dB
MediaXpander Modes:
Time Correction: 6ch
Dimensions
Din Size: 2 DIN
Chassis Size (W x H x D) mm: 178 x 100 x 161.7 mm
Chassis Size (W x H x D) in: 7'' x 4'' x 6-3/8''
Nose Piece Size (W x H x D) mm: 169.8x 95.8 x 26.2 mm
Nose Piece Size (W x H x D) in: 6-3/4'' x 3-3/4'' x 1''
General
Power Requirement: 14.4 V.DC (11-16V allowable)
Pre Output Voltage (Before Clipping): 4 V/10 k ohms
Aux-In: 1.4V / 10k ohms
Operating Temperature (°C/ °F): 60 °C (140 °F) to -10 °C (14 °F)
Maximum Mounting Angle: 35°
Weight: 1.85 kg (4 lbs. 6 oz)
Recommended Accessories
RUE-4202: Wireless Remote Control
KTP-445U: Universal Head Unit Power Pack
Alpine TuneIt App: iOS, Android
SXV 200: SiriusXM Tumer from SiriusXM
FEATURES
Tuner
Memory Presets: Preset Stations (FM:12 / AM:6)
Memory: Auto Memory
Seek Mode: Local / DX Seek Selectable
Bluetooth®
Bluetooth Module Built-In:
Hands Free Calling: HFP (Hands Free Profile) Compatible Phones
Music Streaming: A2DP (Advanced Audio Distribution Profile)
Music Streaming Control: AVRCP (Audio/Video Remote Control Profile) Ver.1.4 Compatible
BT Plus Advanced Bluetooth Technology: BT Plus Advanced Bluetooth Technology
Connection: SSP (Secure Simple Pairing) Supported
Works with Panodra® Internet Radio : Internet Radio Bluetooth Panodra
Phone Book: Phone Book Transfer
Phone Book Search: 3 Letters Alphabet Search
Shortcut Dialing: 6 Presets Memory
Multiple Phone Number Registration: 5 Phone Number Registration Possibility
Voice Dial Operation: Voice Control for iPhone Suppoted
Call Waiting:
Call History: Phone Book Call/Dialled call/Received call/Missed call
Speech Volume Level Adjustment: Adjustable for Outgoing and Incoming Volume
Hands-free Phone Sound Setting: 5 Type Selection
Bluetooth Audio Sound Adjustment: Media Xpander®
Phone Battery Level Indicator: Battery Quantity Display
Phone Signal Strength Indicator: Signal Strength Display
Firmware Update: Firmware Updatable by USB
Microphone: Microphone Included
Adjusting the volume when receiving a Call:
Output Speaker Selection: All / F-L / F-R / F-LR
Music Searching: song / folder
Connection for iPod®
Made for iPod/iPhone:
Compatibility for iPod®/iPhone®: Made for iPod touch 5th/4th/3rd/2nd/1st Gen., iPod nano 7th/6th/5th/4th/3rd/2nd/1st Gen., iPod classic 160GB/120GB/80GB, iPhone5, iPhone 4S, iPhone 4, iPhone 3GS, iPhone 3G and iPhone
Connection Type: USB Connection
Connection: USB extension cable included
Works with Pandora® Internet Radio:
Available Selections: Playlist, Artist, Album, Song, Podcast, Genre, Composer, Audiobook, Genius Mix
Alphabet Search:
Percentage Search:
Direct Up/Dn: Playlist, Artist, Album, Genre, Composer, Episode Up/Down
App Direct Mode: App Direct Control
M.I.X. (Shuffle) Capability: Song, Album, All
Repeat: Repeat one
Battery Charging:
Connection for USB
USB Connection: Rear USB Connection
Music File Playback: MP3/WMA File Playback
USB Class: Mass Storage Class
Search Music: File/Folder Name Search
Percentage Search:
Folder Up/Down:
M.I.X. Random Play:
Repeat: One , Folder
Satellite Radio
SiriusXm Ready:
Connection: Sirius XM Tuner connection (SXV100・SXV200 required)
Preset Memory: 6 Presets × 3 Bands
Instant Replay:
iTunes® Tagging:
Artist and Song Alerts:
Games Alert:
Tune Start /Tune Scan /Featured favorites:
Disc Player
Disc Type: CD Player
Disc Playback Type: CD, CD-R/RW
Music Playback: CDDA, MP3/WMA
Music Sensor: Music Repeat (track/all)
Playback Control: Play/Pause/Forward/Backward
CD Text Display: Disc/ Track display
CD Text Search:
Percentage Search: MP3 / WMA Only
M.I.X. Random Play: M.I.X. Mode
Repeat: Repeat one
DAC: 24 Bit DAC
Zero data Mute:
Digital Servo:
Sound Tuning
Subwoofer Level:
Subwoofer Phase Select: 0°/ 180°
Subwoofer System Select:
BASS ENGINE SQ:
Default Equalizer setup:
Equalizer: Flat, Pops, Rock, News, Jazz, Electrical Dance, Hip Hop, Easy Listening, Country and Classical
9-band Parametric Equalizer:
Bass Level:
Treble Level:
MediaXpander:
Time Correction:
Crossover: 2Way/3Way System
Source Tone Memory: Source MX Memory
4V High Voltage PreOut:
Power IC Management System:
Application Volume Level Setting:
General
Power Output: Max. 50W x 4 High Power Amplifier
Display: 14 Segments RGB LCD Display, 2 Lines
Control Type: Rotary Encoder Knob
Illumination Buttons: Variable RGB Illumination Buttons
High Grade Audiophile Design:
AUX Input: Front AUX Input (3.5mm mini jack)
PreOut: 3 PreOuts (4V, Front/Rear/Subwoofer)
Steering Wheel Remote Control Ready:
Remote Control Ready:
Clock:
DIN Trim Plate: Detachable Trim Plate
Face Plate: Detachable Face Plate
Dimmer: Dimmer Input
Power Antenna Lead: Power Antenna Output
Remote Turn-On: Remote Turn-On Output
Audio Interrupt: Audio Interrupt In
Face Color: Black
Playback: MP3/WMA Playback
DAC: 24 bit DAC
Mute: -20dB Mute (Remote control only)