Why Choose Us?
As consumers we are all faced with an overwhelming choice in most everything these days. But not only is the selection of goods and services dizzying, more often than not so are the options of where we can purchase them. At Andre's Electronic Experts and Andre's Car Audio we fully appreciate that we face some serious competition out there, especially from the big box stores with corporate marketing budgets at their disposal. Yet we truly believe we can offer our clients absolutely everything that the big boxes or other home electronics and car audio stores can offer...and then some!
In terms of overall service, prices, stock range, expertise and...well, the list goes on and on...we know we simply cannot be beaten. Here are some of the reasons why: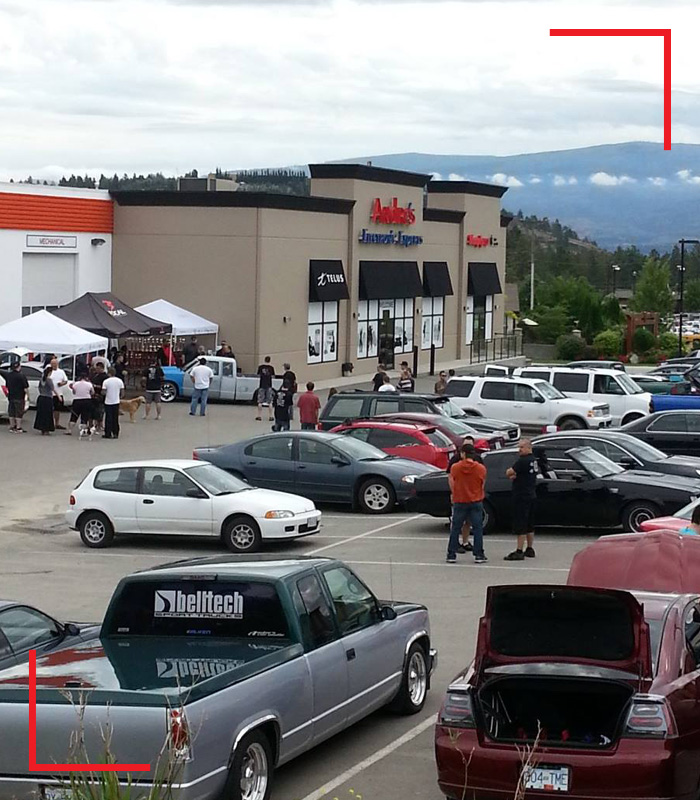 100% Canadian Family owned and Operated Business
Since 1976 when Andre Sr. Started as a TV and microwave repair shop. Andre's continues to be family owned and operated by Andre Jr. and his great staff.

As a family business we are in touch with our clients' needs, as we are just like them! Andre's Electronic Experts has been a TELUS authorized dealer for 31 years, Andre's has 33 locations in 22 communities throughout the Interior British Columbia, Vancouver Island, Yukon, and Northwest Territory.

Our 16 full service locations, 15 Telus cellular locations, and one dedicated car audio location are proud to carry all of the top brands.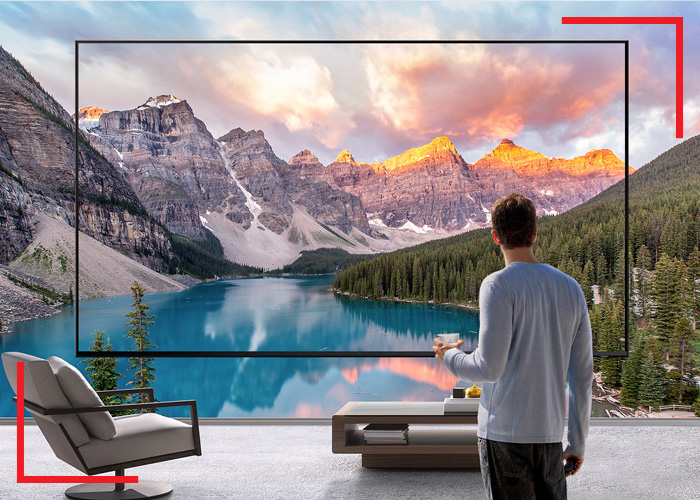 TELEVISION & VIDEO
4K Smart TV
LED Smart TV
Theatre-in-a-Box
Projector Screens
Home Theatre Front Projectors
3D Home Projectors
TV Stands & Mounts
Remote Controls
Video Cables & Accessories
Power Bars... and more!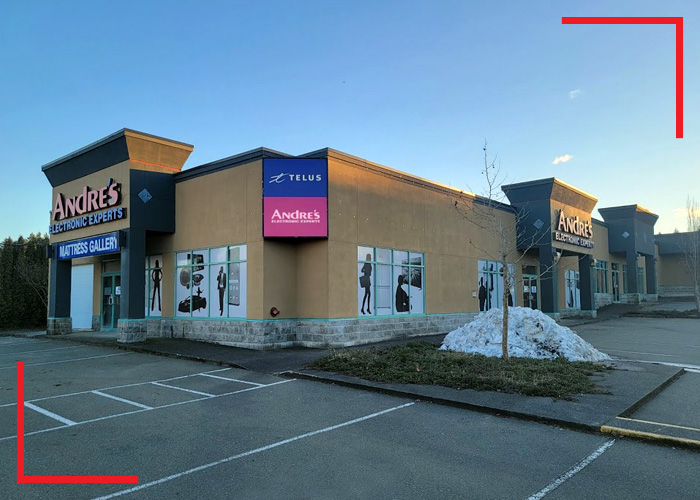 TELUS WIRELESS
SmartPhones
Mobile Phones
Apple iPhone
Telus Optik
Telus Satellite
Telus Business Solutions
Telus Security Systems... and more!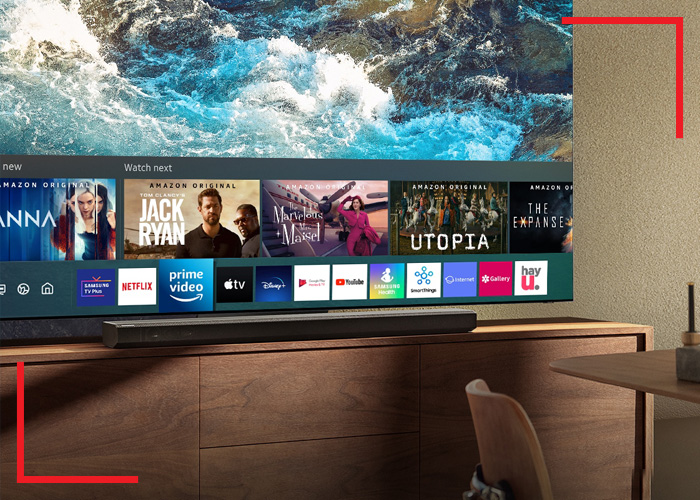 HOME AUDIO
Amplifiers
Pre-amplifiers
Speakers (Including In-ceiling Speakers, On-wall Speakers, In-wall Speakers, 'Invisible' Speakers)
iPods
Headphones
Receivers
Stereo Systems
Theatre-in-a-Box Turntables
Audio Stands & Mounts
Audio Cables
Home AudioAccessories... and more!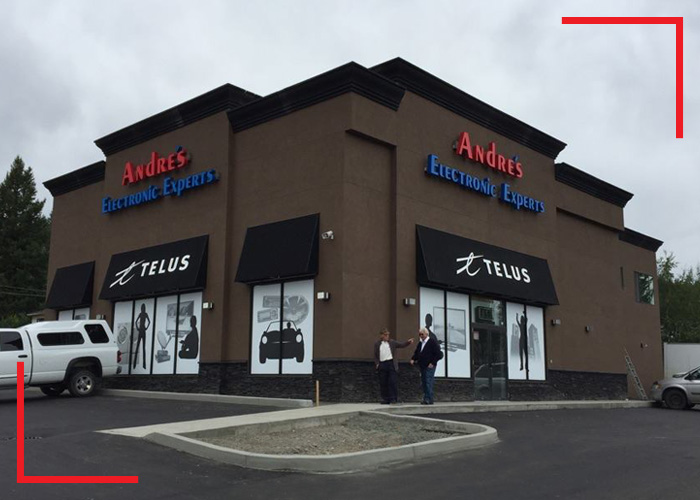 CAR AUDIO & MOBILE ELECTRONICS
Car CD players
Car Speakers
Car Amplifiers
Car Speaker Boxes
Car Subwoofers
Car Audio Accessories
iPod Adapters
Mobile Electronics: In-car DVD Systems, GPS, Headrest Screens, Back-up Cameras, Car Security & Starters... and more!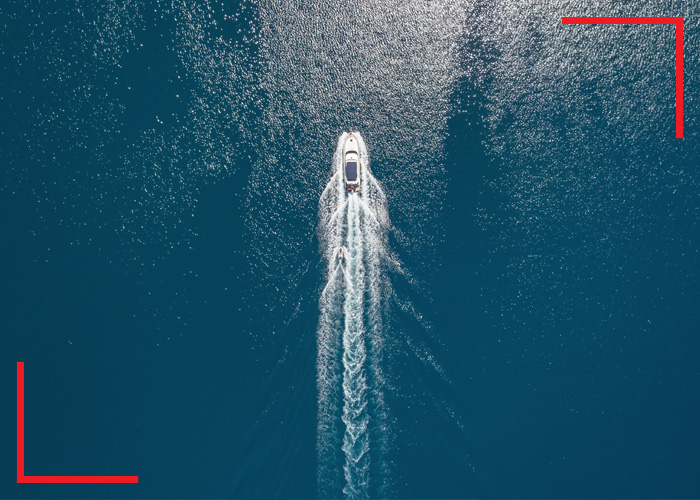 We also stock a range of Marine Electronics products for your adventures out on the water, such as Waterproof DVD Players, Waterproof Speakers, Waterproof iPods and Wakeboard Speakers.
If you need any further information about any of the above products, brands we stock, or if you are looking for a type of home electronics or car audio product that you do not see listed here, all you need to do is let us know. Please call or email us or drop into your local Andre's Electronic Experts for a chat with one of our knowledgeable Sales Consultants.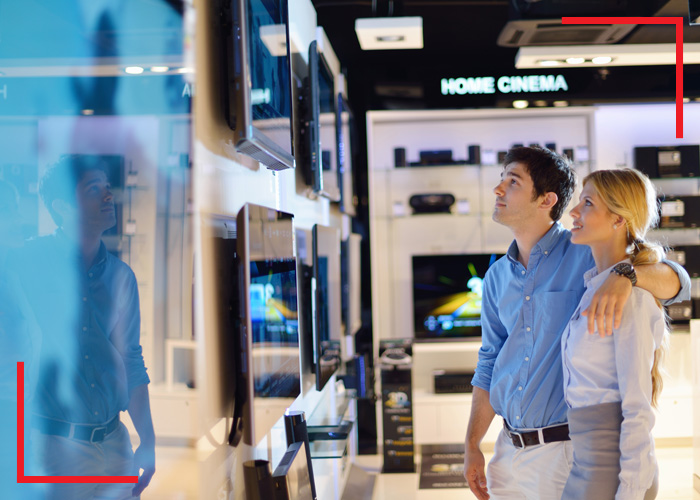 FREE KNOWLEDGE & TRAINING
We realize that the worlds of home electronics and car audio can be daunting ones to start exploring if not already a committed enthusiast. When presented with so many products, brands and ever-evolving technology, all seeming so complicated, what should our clients choose so they get exactly what is best for them? At Andre's Electronic Experts and Andre's Car Audio we are more than happy to take the weight from our clients' minds simply so they can then make an informed choice of purchase.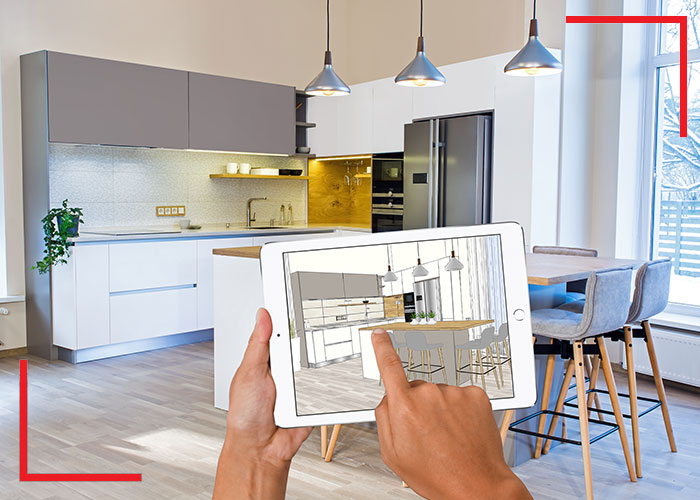 FREE IN-HOME CONSULTATIONS
In order to assist our clients in deciding the best home entertainment system for them, we offer FREE in-home consultations. How else could we properly advise our clients about their home electronics needs without seeing the spaces they will enhance?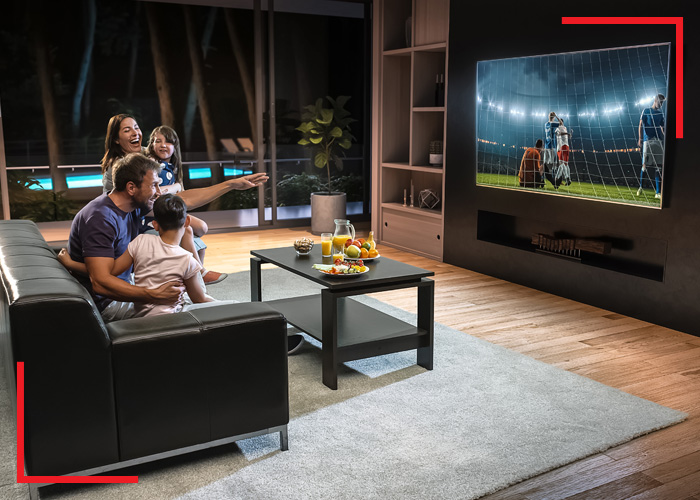 COMPLETE CUSTOM DESIGN & INSTALLATION
From simply setting up a basic new home audio or video system to the design, construction and installation of a fully kitted-out Media Room in a client's home or commercial premises, Andre's Electronic Experts can take care of it. Our highly skilled, Home & Car Installation Technicians are ready, willing and more than able to take on any project, however big or small.
These are just a few of the reasons why we feel YOU should choose US. Plenty more will become apparent when you do. For further information about our products or any aspect of our service, please feel free to call, email, or pop into your local branch of Andre's Electronic Experts and Andre's Car Audio. We are here to serve and look forward to hearing from you!