20" Napoleon Apollo Series Charcoal Grill With 3 in 1 Smoker And Grill - AS300K-2

20" Napoleon Apollo Series Charcoal Grill With 3 in 1 Smoker And Grill - AS300K-2
AS300K-2
Literature
Apollo® 300 Charcoal Grill
No grilling enthusiast's yard is complete without the Napoleon Apollo® 300 Charcoal Grill and Water Smoker. This three in one grill can go from compact and portable charcoal grill to a full-sized smoker in a matter of moments. A heavy gauge porcelain enameled body circulates smoke around food. Control the burn rate and temperature of the charcoal with the sliding vents at the top and bottom of this grill. Temperature monitoring is easy with the built-in ACCU-PROBE™ temperature gauge. There are temperature eyelets at each level for further monitoring. Use the easy access doors to check on food, smoke levels, or add more charcoal and wood chips. Add fragrant steam to your smoked foods using the 10 L (2.6 gal.) water pan. Use the included meat hooks to hang foods for smoking too. Start a new hobby, or take your grill mastery to a new level with the Apollo® 300 Charcoal Grill and Water Smoker.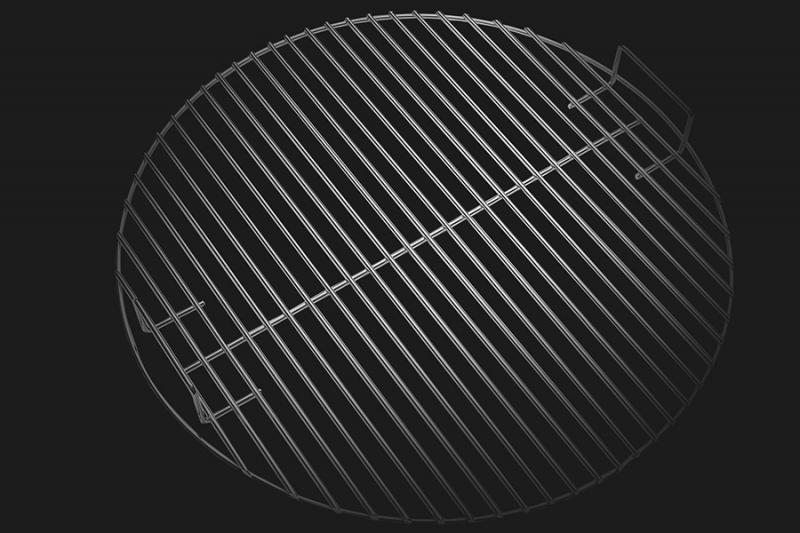 48 cm Cooking Grate
Cooking Grate
These chrome plated cooking grids are big enough to handle large cuts of meat when smoking and grilling.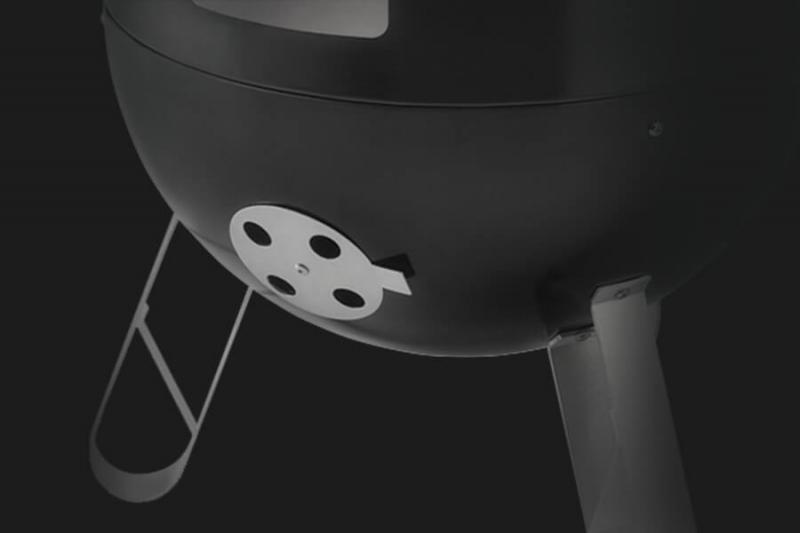 Multiple Temperature Control Vents
Sliding steel vents open and close to control airflow and charcoal temperature for smoking and grilling.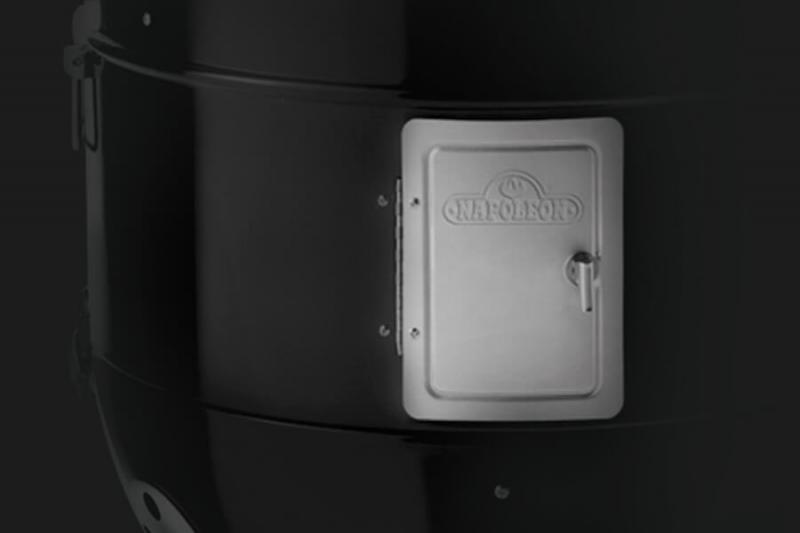 Easy Access Doors
Access every tier to check temperature, add charcoal, or even wood chips to keep the smoke going.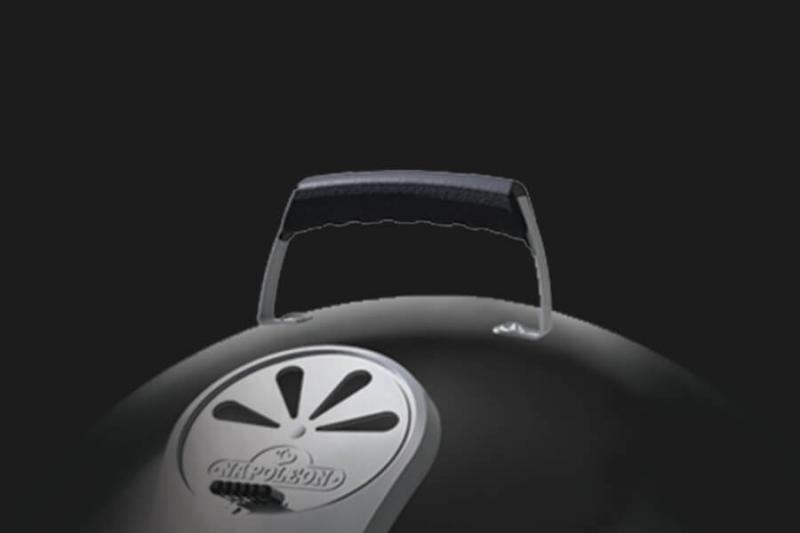 Sturdy Lid Handle
Keeps the lid stable during removal for easy handling. Cover keeps your hands away from hot metal while you work.
3-in-1 Portable Design
Easily switch from portable charcoal grill to a two tier or three tier water smoker.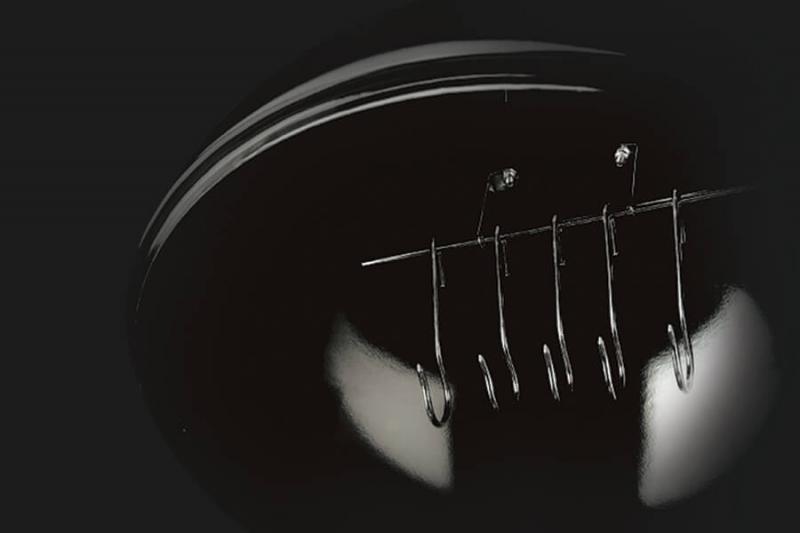 Hanging Meat Hooks
Stainless steel hooks allow hanging of meats for smoking.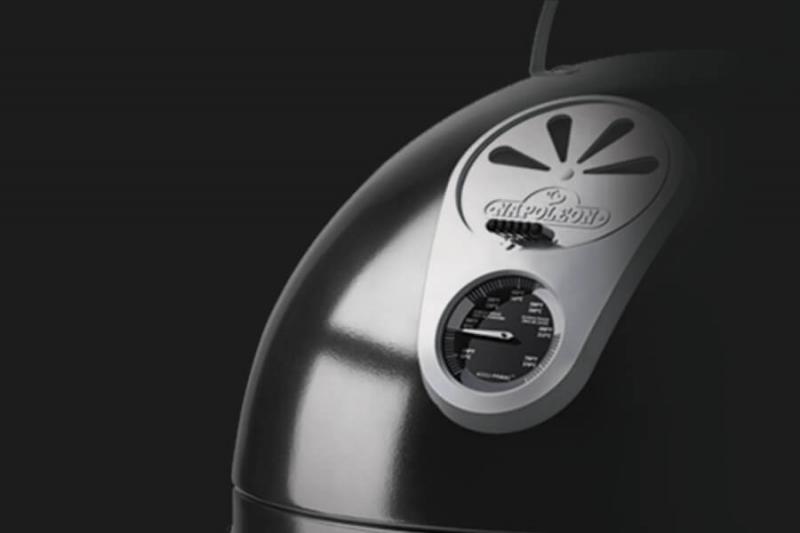 ACCU-PROBE™ Temperature Gauge
Accurately gauges the temperature for optimal temperature control when grilling.
Specifications
Warranty
10 Year Limited *
Cooking Area
19 in (diameter)
17 burgers
Dimensions
Height
47.25 in ( 120 cm)
Width
19.50 in ( 50 cm)
Depth
19.50 in ( 50 cm)