30" KitchenAid 10 Cu. Ft. Double Wall Oven With Even-Heat With True Convection - KODE500EBS
30" KitchenAid 10 Cu. Ft. Double Wall Oven With Even-Heat True Convection - KODE500ESS
30" KitchenAid 10 Cu. Ft. Double Wall Oven With Even-Heat With True Convection - KODE500EBS
30" KitchenAid 10 Cu. Ft. Double Wall Oven With Even-Heat True Convection - KODE500EWH
$

5,499.99

CAD

Save $1,500.00

Or as low as $458.33/month over 12 months. Apply Now

30" KitchenAid 10 Cu. Ft. Double Wall Oven With Even-Heat With True Convection - KODE500EBS
KODE500EBS
$5,299.99 CAD

Save $1,500.00

Or as low as $441.67/month over 12 months. Apply Now
$5,499.99 CAD

Save $1,500.00

Or as low as $458.33/month over 12 months. Apply Now

Or as low as $558.33/month over 12 months. Apply Now
Literature
Key Features
Even-Heat™ True Convection Oven (both ovens)
Temperature Probe (both ovens)
EasyConvect™ Conversion System
5.0 Cu. Ft. Capacity (each oven)
Even-Heat™ Preheat
PRODUCT OVERVIEW
30" DOUBLE WALL OVEN WITH EVEN-HEAT™ TRUE CONVECTION
This 30 Double Wall Oven with Even-Heat™ True Convection provides consistent heating and even cooking. A unique bow-tie shaped design and convection fan helps ensure there are no burnt edges or undercooked centers. The Temperature Probe delivers accurate measurement of internal temperatures of meats, poultry, and casseroles without opening the oven. Bold design details are the perfect balance of elegance and functionality.
Even-Heat™ True Convection Oven (both ovens)
Produces flawless results. The unique bow-tie design and convection fan ensure the inside of the oven is heated to, and stays at, the perfect temperature.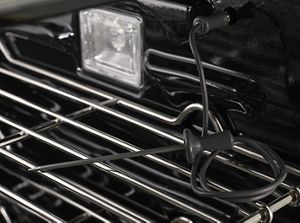 Temperature Probe (both ovens)
Allows accurate measurement of internal temperatures of meats, poultry, and casseroles without having to open the oven so that food can be cooked perfectly. Comes with 1 meat probe cord for use in either oven.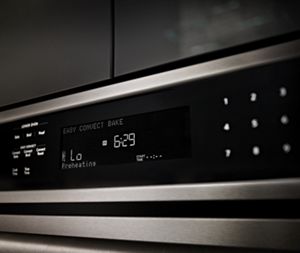 Even-Heat™ Preheat
Helps remove cold spots to help ensure even baking because the entire oven, including the walls and racks, are heated to the correct temperature.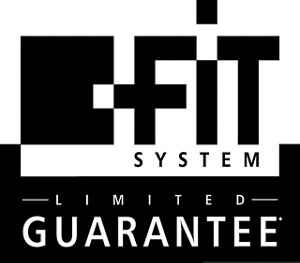 FIT System Guarantee
Allows for customization of wall oven instillation to match the height of existing cabinets through flexible design elements.
Additional Features
EASYCONVECT™ CONVERSION SYSTEM
Takes the guesswork out of convection cooking by ensuring exceptional results when experimenting with new recipes or familiar favorites.
5.0 CU. FT. CAPACITY (EACH OVEN)
Provides an extra-large cooking capacity that's unsurpassed among 30" wall ovens and is perfect for large turkeys and roasts. It can even make multiple dishes at once.
SATINGLIDE™ ROLL-OUT EXTENSION RACK (BOTH OVENS)
Allows easy loading and features an easy-grip handle, giving you the confidence when cooking with large or heavy dishes.
GLASS-TOUCH DISPLAY WITH CONTROL LOCK FUNCTION
Gives an intuitive glass touch screen experience that's easy to wipe clean.
SELF CLEANING CYCLE
Uses high temperature to power through soils in the oven cavity, requiring only a quick wipe down at the end of the cycle.
Description
Fuel Type
Electric
EndecaProps
Status Badge Espot CA
New
PRODUCT HIERARCHY
Flooring Program Codes
USKADBL
Refinement KAD
FIT System
FIT System
SatinGlide™ Roll Out Extension Rack
SatinGlide™ Roll Out Extension Rack
Even-Heat™ Preheat
Even-Heat™ Preheat
Even-Heat™ True Convection
Even-Heat™ True Convection
Configuration
Oven Configuration
Double Oven
Refinement KAD
Self Clean
Self Clean
EasyConvect™ Conversion
EasyConvect™ Conversion
DETAILS
Oven Rack 3 Type
Gliding Roll-Out
Refinements
Features
EasyConvect™ Conversion, Even-Heat™ Preheat, Even-Heat™ True Convection, FIT System, SatinGlide™ Roll Out Extension Rack, Self Clean
DETAILS
Oven Rack 2 Type
Heavy Duty
Appearance
Handle Material
Metal
DETAILS
Convection Element Power
3200
Appearance
Flush Installation Approved
Yes
Features
Upper Oven Number of Oven Lights
2
Upper Oven Interior Width
6350.00 cm, 25.0 in
Upper Oven Interior Height
4572.00 cm, 18.0 in
Self-Cleaning Oven Racks
No
Temperature Conversion
Yes
Upper Oven Interior Depth
4826.00 cm, 19.0 in
Number of Upper Rack Guides
6
Specification
Upper Oven Capacity
1415.00 l, 5.0 cu. ft.
Features
Number of Upper Oven Racks
3
Number of Lower Rack Guides
6
Specification
Oven Capacity
10.00
Certifications
Energy Rating
355
Features
Lower Oven Number of Oven Lights
2
Lower Oven Interior Width
6350.00 cm, 25.0 in
Specification
Depth
6889.75 cm, 27-1/8 in
Height
13017.50 cm, 51-1/4 in
Lower Oven Capacity
1415.00 l, 5.0 cu. ft.
Width
7620.00 cm, 30.0 in
Configuration and Overview
Fuel Type
Electric
Installable Under Cooktop
No
LP Convertible
No
Size
7620.00 cm, 30 in
Oven Type
Double
Features
Broiler Location
Top of Oven
Automatic Shut-Off
Yes
Convection Functions
Bake Broil Roast Both
Door Lock
Yes
Door Broil Position
Closed
Delay Clean
Yes
Door Removable
Yes
Hidden Bake Element
Yes
Interior Coating
Porcelain
Interior Color
Black
Light Type
Halogen
Light Control
Oven Light Touch Pad
Language Conversion
English/French
Lower Oven Interior Depth
4826.00 cm, 19.0 in
Lower Oven Interior Height
4572.00 cm, 18.0 in
Number of Bake Elements
1
Number of Lower Oven Racks
3
Number of Broil Elements
1