55" Napoleon Phantom Rogue SE 425 RSIB with Infrared Side and Rear Burners - RSE425RSIBPMK-1-PHM

55" Napoleon Phantom Rogue SE 425 RSIB with Infrared Side and Rear Burners - RSE425RSIBPMK-1-PHM
RSE425RSIBPMK-1-PHM
Literature
Phantom Rogue® SE 425 RSIB
Deep and dark, the matte black Phantom Rogue® SE 425 Propane Gas Grill with Infrared Side and Rear Burners is a barbecue like no other. From the top of the lid to the easy to move locking casters, this gas barbecue is completely silky matte black. The edgy Phantom Rogue® SE features maintenance-free, stainless steel cooking grids and an integrated multifunctional grilling rack - ideal for entertaining. Sear the perfect steak or create a delightful side dish over the generous infrared sear station side burner. Use the rear infrared rotisserie burner to slow roast food to perfection. The generous folding side shelves provide plenty of prep and serving space while ensuring that your space is maximized. This luxurious matte black barbecue won't leave you in the dark either, the ergonomic knobs are backlit to ensure that late-night entertaining is easy. The Phantom Rogue® SE 425 Gas Grill is more than just a look. It's a lifestyle.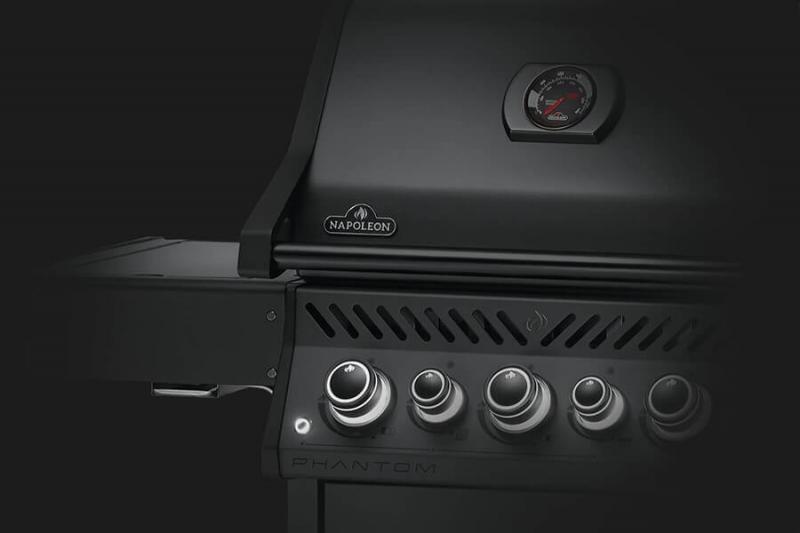 Luxurious matte black finish
Silky Matte Black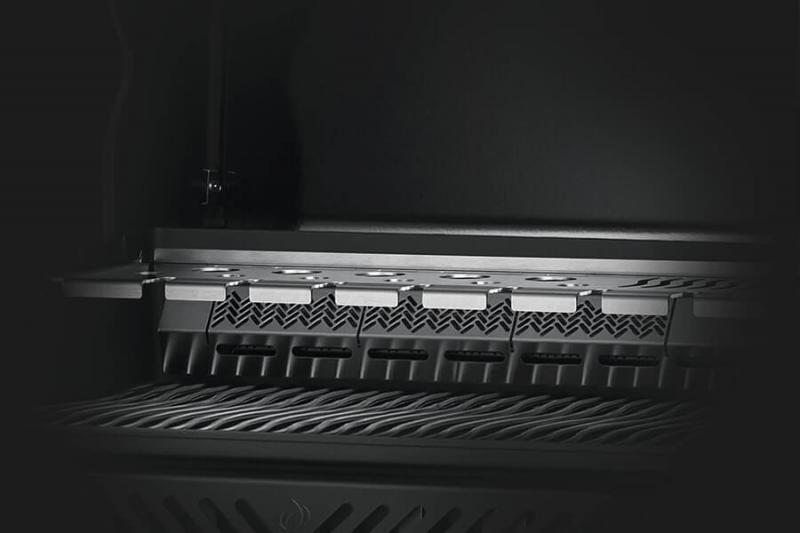 Upgraded multifunctional grilling rack
Upgrade your appetizer game
Upgrade appetizers and grilling innovation with this premium, heavy-gauge, stainless steel warming rack.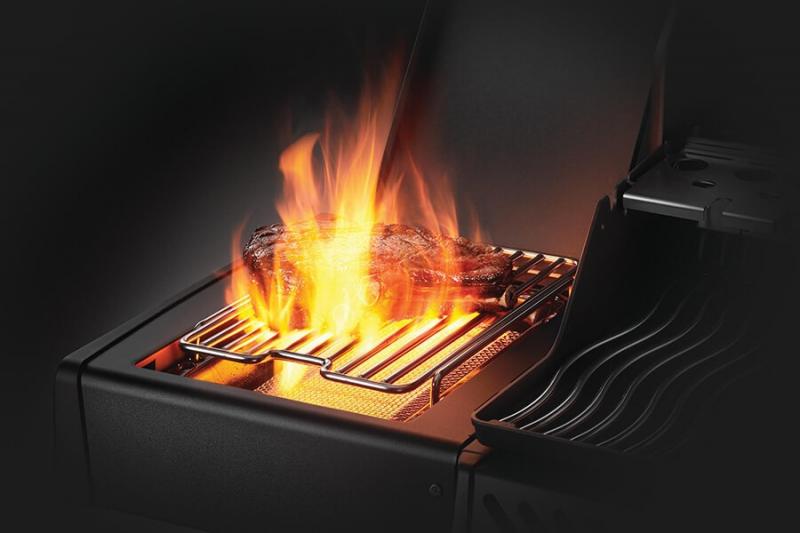 Large Infrared SIZZLE ZONE™ Side Burner
Steakhouse perfection
Achieve ultimate steakhouse perfection by creating a caramelized crust that seals in the juices.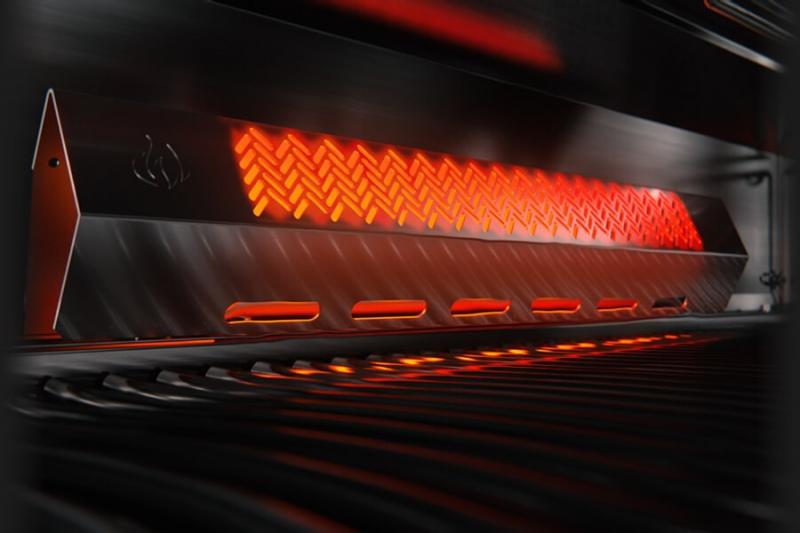 Infrared Rear Rotisserie Burner
BBQ like a pro
Infrared heat from the rotisserie burner is perfect for high heat searing and slow spit roasting.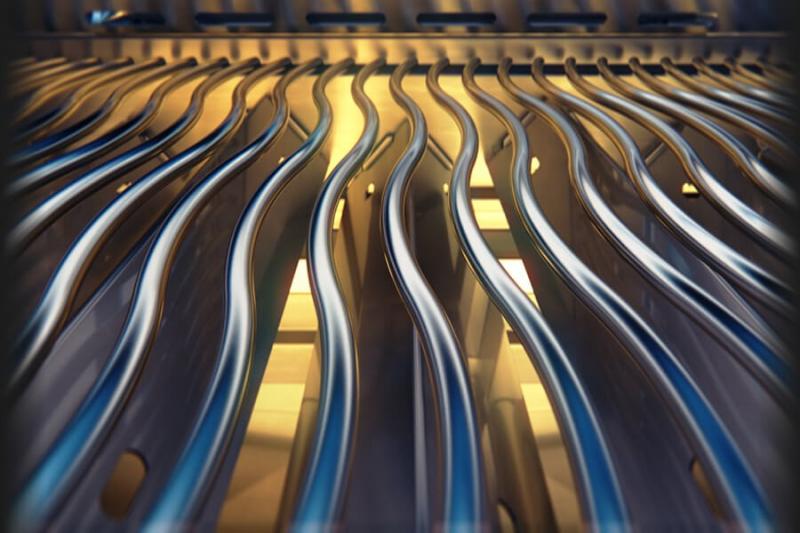 Stainless Steel Iconic WAVE™ Cooking Grids
Iconic sear marks
The iconic wave shape provides even heat transfer and prevents smaller food from falling into the grill.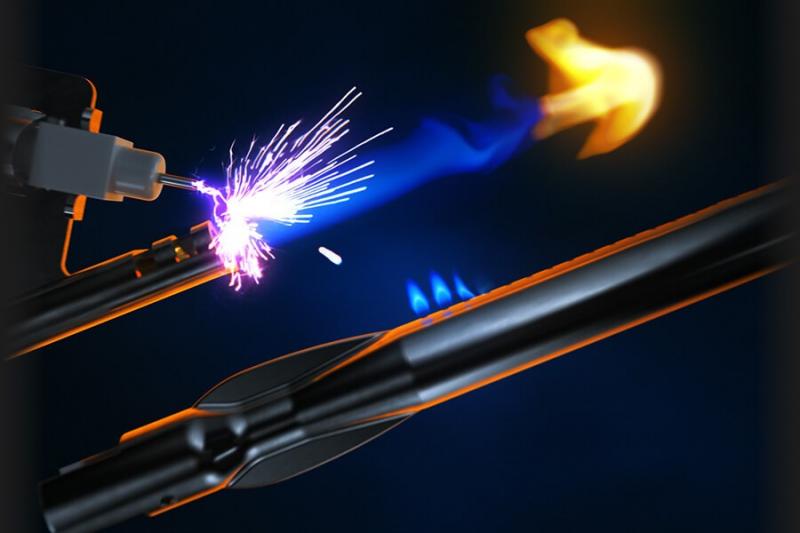 Instant JETFIRE™ Ignition
Instant, reliable ignition
This innovative and easy to use ignition system shoots a jet of flame to light each gas burner individually for quick start-ups.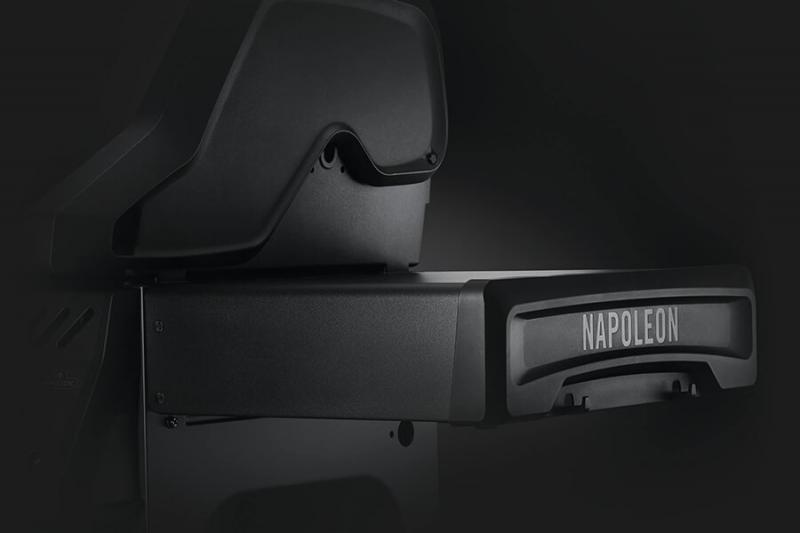 Large Folding Side Shelves
Folding prep area
Enjoy grilling with a larger prep area and side shelves that fold for easy storage.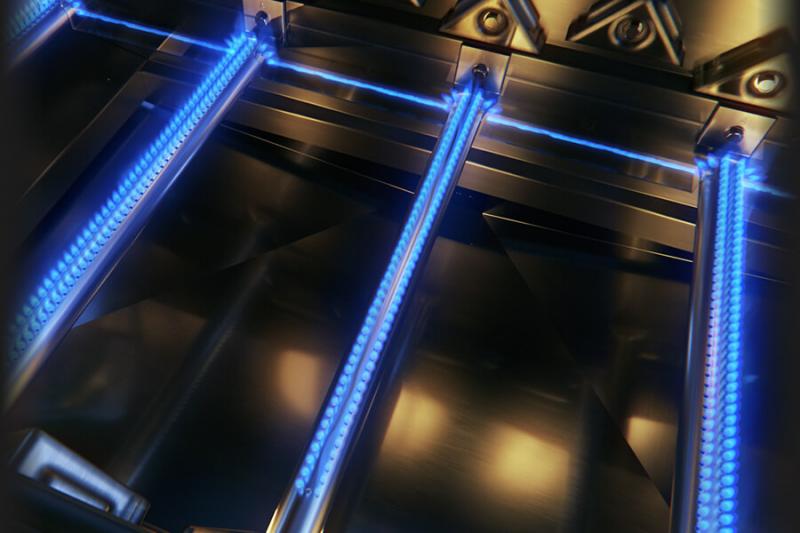 Cross Lighting Burner
If a burner goes out or fails to light, cross-lighting brackets automatically ignite the adjacent burners.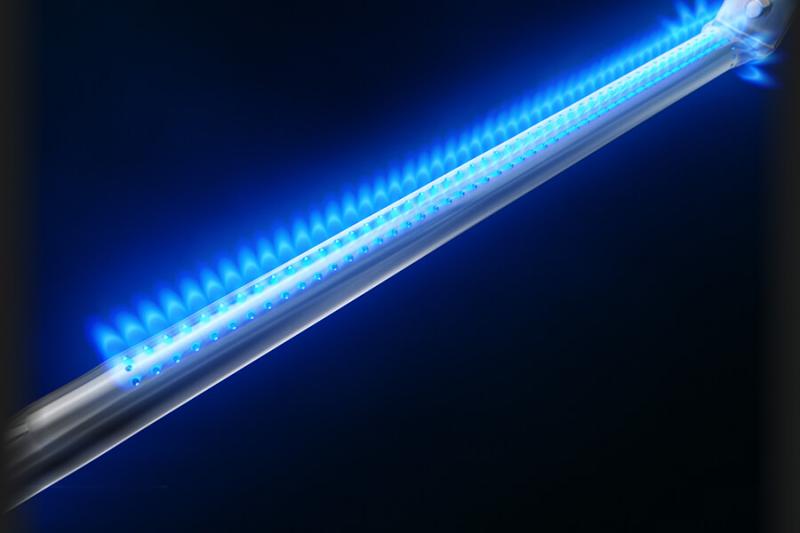 Premium Quality Stainless Steel Burners
Providing the perfect balance of fuel and oxygen, our premium quality burners blaze with efficiency and even heating.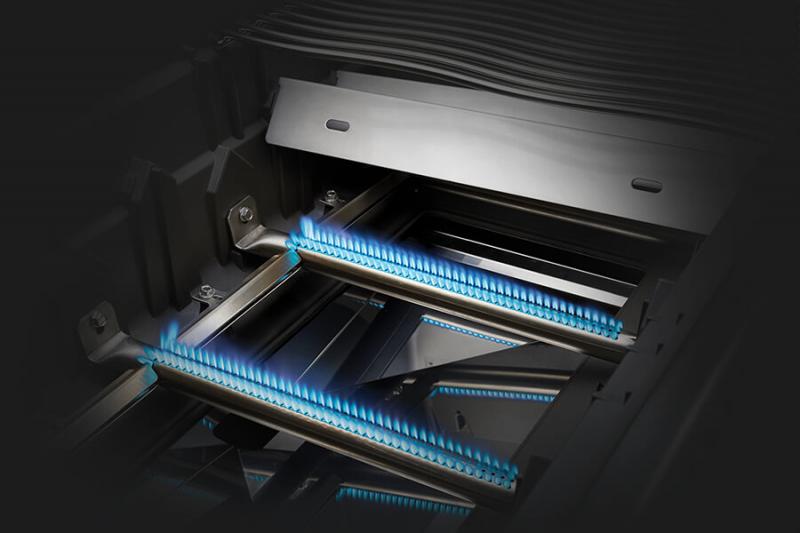 Durable Cast Aluminum Fire Box
Virtually indestructible, the fire box resists rust on a superior level and is backed by a 15 Year Warranty.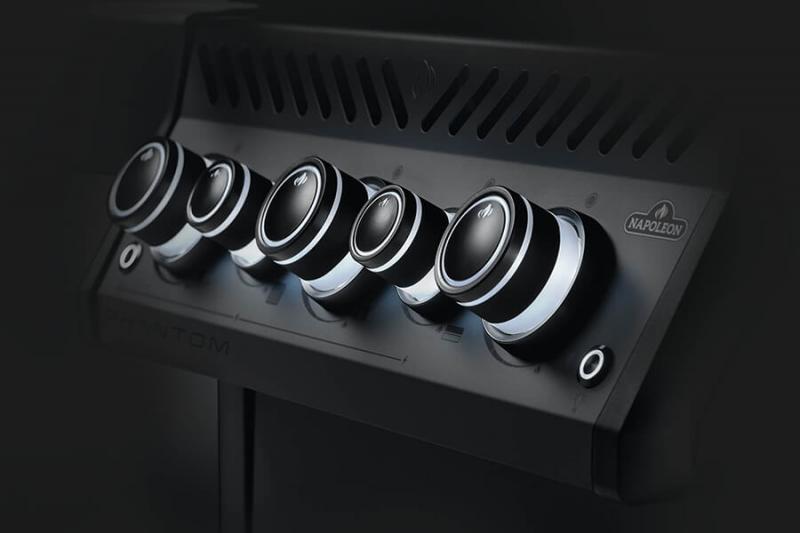 Robust Ergonomic Control Knobs
Like the steering wheel of a car, the smooth grip and robust shape enhances your grilling experience.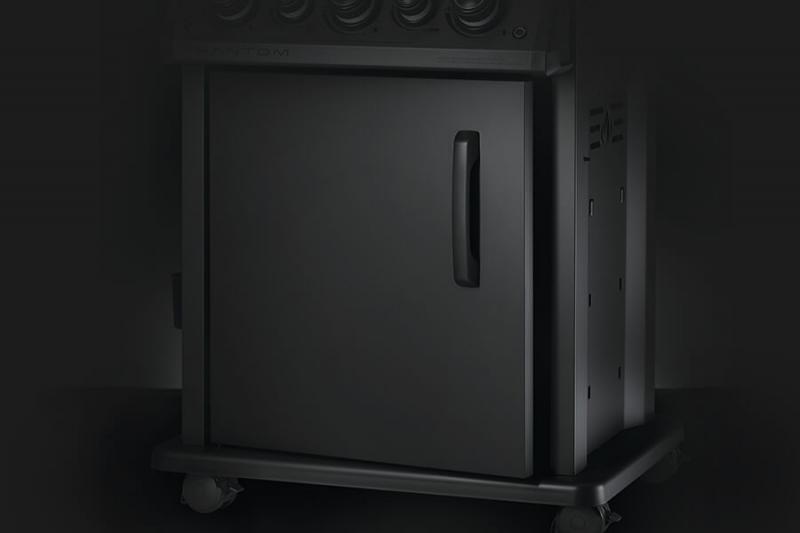 Enclosed Cart Design
Beyond sleek design, the enclosed cart protects from the elements for long-lasting durability.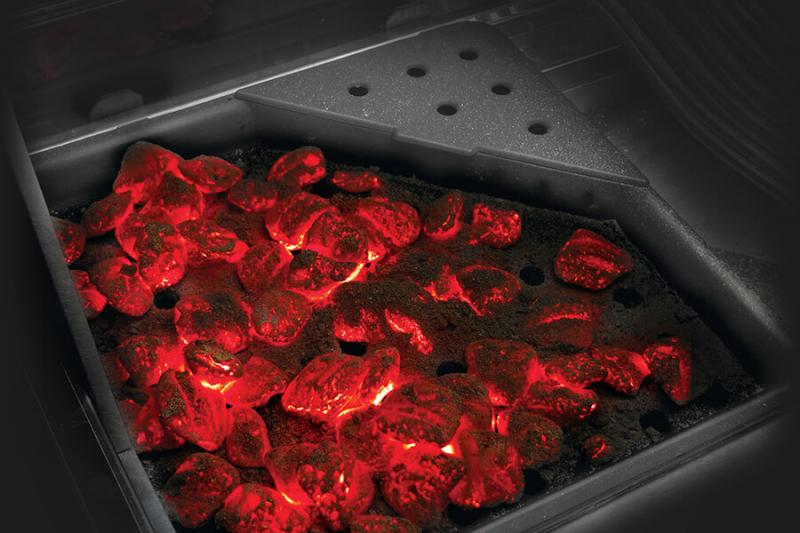 Cast Iron Charcoal Tray (Optional)
This exclusive accessory turns your grill into a charcoal BBQ. Light charcoal with gas burners and add wood chips for more smoky flavor.
Specifications
Warranty
15 Year *
BTU's
70,500
Cooking Area
18 x 23.75 in
26 burgers
Dimensions
Height
48.50 in ( 123 cm)
63 in ( 160 cm)
Lid Open
Width
55 in ( 140 cm)
45 in ( 114 cm)
Shelves Down
Depth
25 in ( 63.50 cm)