24" Samsung 1.9 Cu. Ft. MW8000M Solo Microwave With Moisture Sensor - MS19M8000AS
Read Reviews 3.73 (11)
Write a review
70% would recommend this to a friend

Or as low as $66.67/month over 6 months. Apply Now

24" Samsung 1.9 Cu. Ft. MW8000M Solo Microwave With Moisture Sensor - MS19M8000AS
MS19M8000AS/AC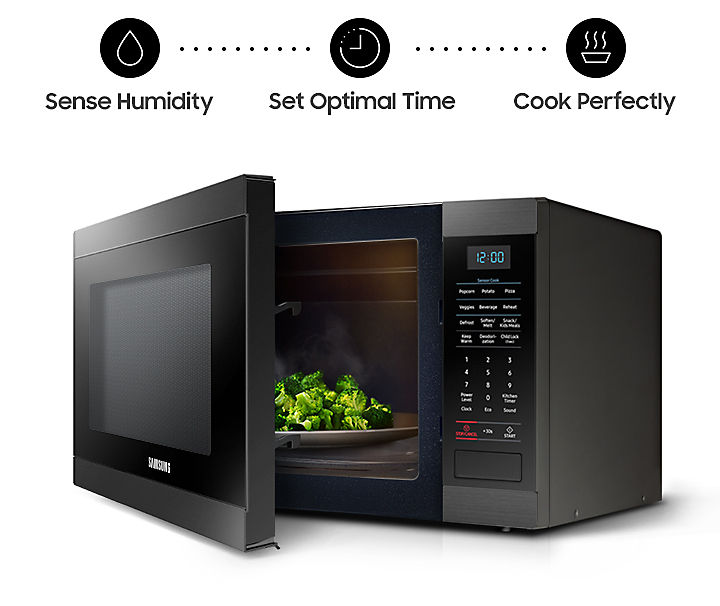 Smart, precise cooking
Moisture Sensor
With the simple push of a button the Moisture Sensor determines the interior air humidity, so the cooking mode and time can be automatically adjusted to ensure meals are always cooked perfectly.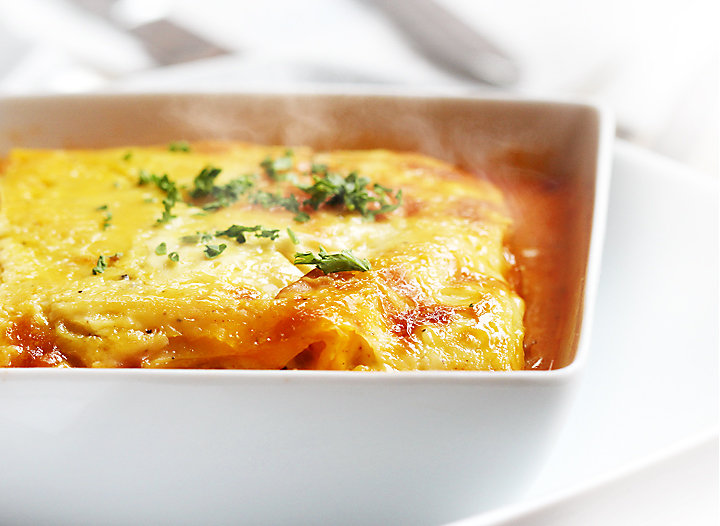 Keep food warm
Keep Warm
If you're preparing lots of dishes, the Keep Warm function keeps everything at the proper temperature without over-cooking, using a grill heater. So it stays freshly warm and tasty like "ready-to-serve" food.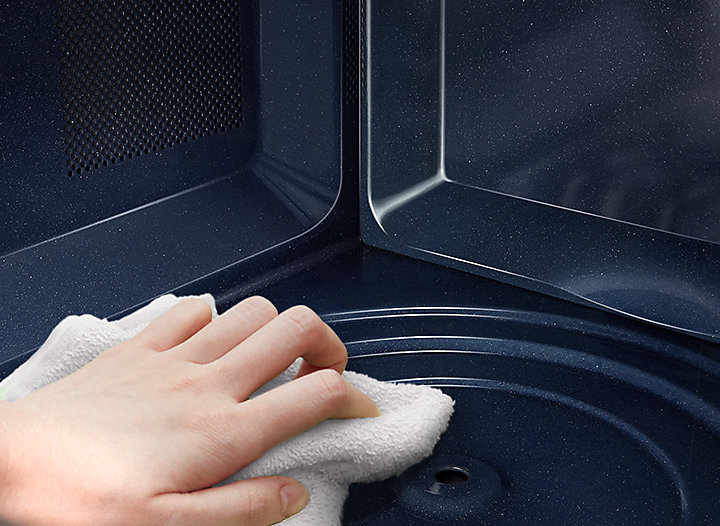 Easy clean interior
Ceramic Enamel
The smooth and durable Ceramic Enamel is easy to keep clean without scrubbing and won't discolor over time. It also prevents bacteria from spreading and is highly rust and scratch-resistant, so it lasts longer.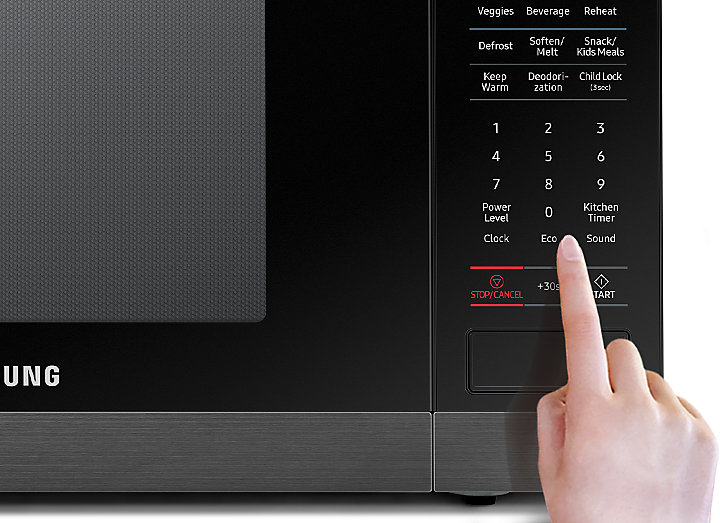 Saves on standby
ECO Mode
ECO mode significantly reduces energy consumption with the industry's lowest standby power. When MW8000M is on standby mode, it just use minimum power and as a result you can save money on electricity bill.
Type
Style
BI
Capacity
Oven Capacity
1.9 cu.ft
Materials/Finishes
Color(Door)
Stainless Steel
Color(Cabinet)
Black
Control Method
Membrane
Door Type
Side Swing
Cavity Material
Ceramic Enamel
Display Type
LED
Turntable Size
395 mm
Power/Ratings
Power Source
120V/60Hz
Output Power (Microwave)
900 W
Power Consumption (Microwave)
1500 W
Power Level
10
Inputs & Outputs
Clock
Yes
30 sec. Plus
Yes
Eco Mode
Yes
Defrost
Auto Defrost
Sensor Cook
Yes
Steam Cook
No
Auto Programs
Yes
Auto Steam Cook
No
Auto Cook
Yes
Steam Clean
No
Turntable On/Off
No
Deodorization
Yes
Child Lock
Yes
Memory
No
Kitchen Timer
Yes
Language Option
No
Sound on/off
Yes
Accessories
Pro Steamer
No
Inputs & Outputs
Others
No
Accessories
Pure Steam Bowl
No
Glass Steamer
No
Power Steam Bowl
No
Plate Warming Bowl
No
Steam Clean Accessory
No
Built-in Kit (Trim Kits)
Yes
Cook Book
No
Type
Product Type
Microwave
Accessories
Quick Guide Label
Yes
Others
No
Weights/Dimensions
Outside (WxHxD)
23 5/8 x 13 9/32 x 18 7/16 inch
Cavity (WxHxD)
17 2/3 x 10 5/6 x 17 5/6 inch
Shipping (WxHxD)
26 1/4 x 16 13/32 x 20 1/4 inch
Weight (Net)
42.5 lbs
Weight (Shipping)
47.4 lbs
Loading Quantity (20/40ft)
180/456
Basic Information
Manufacturer / Importer
Samsung Electronics Co.,Ltd.
Packing Case
Color
Product Origin
Malaysia
Reviews
Average Customer Ratings
| | | |
| --- | --- | --- |
| Overall | | 3.73 |
| Design | | 4.18 |
| Features | | 4.18 |
| Performance | | 4.09 |
| Value of Product | | 4.18 |
Submitted a year ago
By Joris
From Del Mar, CA
Reviewed at


modern design, interior ceramic coating makes it easy to clean. it's a bit noisy during operation. unfortunately after about 1.5 years the display started to loose some of the digits (no longer illuminating, see picture). i had a similar issue with my samsung wine fridge, which samsung will service free of charge, even though out of warranty. that is great service on samsung's' behalf and i will remain a loyal customer because of this. i would however recommend samsung increase quality control with their display manufacturer because this is now the second time this has happened... i will probably have to foot the bill on the microwave myself, or if the cost exceeds the value maybe purchase a new microwave.
Bottom Line Yes, I would recommend to a friend
Submitted a year ago
By Khalil
From Victorville, ca
Reviewed at


I bought this microwave from 2 months age and iam so happy
Bottom Line Yes, I would recommend to a friend
Submitted a year ago
By Norton
From sf ca. 94117
Reviewed at


when i use the timer i can't rewarm, heat or defrost at the same. when the timer go off it just stops there is no sound to tell you the time is over. same thing when cooking. it is loud and takes 3 minutes to heat water for a cup of tea. i have two smart tvs which i like very much and other samsung products that work right
Bottom Line No, I would not recommend to a friend
Submitted a year ago
By King
From Riverside, Mo
Reviewed at


This product was installed in our house! Easy features! Love the melt button. The microwave is also very easy to clean. Love it !
Bottom Line Yes, I would recommend to a friend
Submitted a year ago
By drinkfairy1
Reviewed at


i have only owned this microwave for a little under 2 years and the display has already partially gone out. very frustrating as the warranty expired after the 1st year. this microwave came with my new home purchase, so i was not given an option to extend the warranty as the original warranty was given to the builder.
Bottom Line No, I would not recommend to a friend
Submitted a year ago
By Shirley
From Stamford, CT
Reviewed at


1
Do Not Buy This Samsung Microwave
this has been the worst buying experience that i have ever had. i purchased this product in january 2021. after exactly one year, this microwave would not turn off after i opened the door to take out my food. it continued to run. samsung advised me to take it to a specific repair shop near me. however, i was told that they did not work on samsung products. samsung then sent a repair person out who could not duplicate the problem. now, instead of reimbursing me, as i was told they would do, they are sending another repair person out. in the meantime, i have been without my microwave for almost a month. all of this for a microwave that cost only a little over $200. shame on samsung. do not buy this product from them.
Bottom Line No, I would not recommend to a friend
Submitted a year ago
By Clifford
From Riverside, MO
Reviewed at


We love our Samsung microwave. The heating options are great. There is a melt option and it's honestly works great and I don't have to worry about bubble over. Also the reheat options work great! I do not have to re microwave food to get to a warmer temp. And it looks great! Easy clean up to remove finger prints.
Bottom Line Yes, I would recommend to a friend
Submitted a year ago
By Kwan DDS
From Houston TX
Reviewed at


Looks and works great! Second set for the second utility room.
Bottom Line Yes, I would recommend to a friend
Submitted a year ago
By ETLA
From Atlanta
Reviewed at


I have a new Samsung Microwave and I love it! The features make it easy to use and the design is sleek.
Submitted a year ago
By Alberto
From Orland ca
Reviewed at


Im so impressed with the Performance of this Microwave really is something else, perfectly do the job and my wife always happy with that.
Bottom Line Yes, I would recommend to a friend