Clarion 600W MAX. 6″× 9″ MULTIAXIAL 3-WAY SRQ6934R
600 Watts Music Peak Power
6"x9" ACMI-PP Cone Woofer
1" Pure Soft Dome Mid-Range & 3/8" Dome Tweeter
Powerful Strontium Magnet for Dynamic Bass Response
Grille & Mesh Included


The "GOOD" Series (SRG)
The easiest way to upgrade from your factory installed system. Clarion's GOOD Series (Component System/Multiaxial Speakers/Coaxial Speakers/Tweeter) let you pursue better sound while remaining budget-conscious. Available in various types to match your vehicle.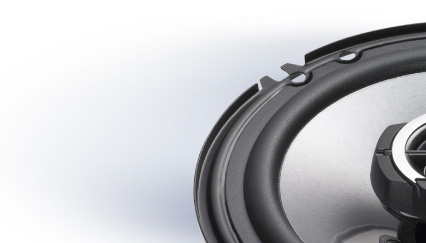 ACMI-PP Cone Woofer for Beat-Intensive Sound
Clarion's QUALITY Series speakers feature woofer cones made of an Aramid-Polypropylene compound which is capable of delivering explosive lows. This ACMI (Aramid/Carbon/Mica Injection)-PP cone material offers a superior balance of flexibility and rigidity to faithfully reproduce powerful bass, and attractive Luster Dark Gray color.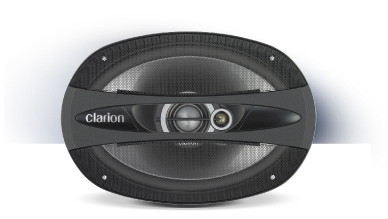 Curvy Design Balances Performance with Powerful Looks
The speaker design features curved lines and matte black finish that express a sense of power and will look great in virtually any car interior, while also maximizing the acoustical possibilities of the speaker unit.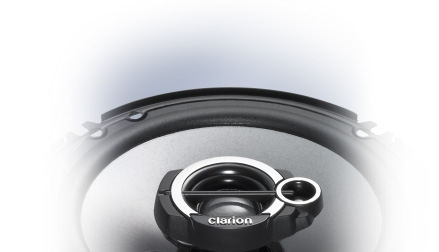 Pure Soft Dome Tweeter for Responsive Highs
Equipped exclusively on the tweeters for SRQ Series speakers, the Pure Soft Dome balances suppleness and firmness for highly responsive reproduction of high frequencies. Its translucent black design gives it a unique look and presence that is in-step with the precision acoustic performance it is capable of offering.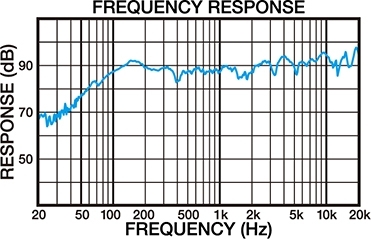 Powerful Strontium Magnet for Dynamic Bass Response
Strontium magnets have a magnetic flux density that is far higher than conventional ferrite magnets, enabling reproduction of dynamic bass
Features
Mounting Depth (Inch) :
2-13/16
Freqency Response (Hz) :
25~35k
Efficiency (dB/W/m) :
91
Maximum Power Handling (W) :
600