Focal 1.5 Universal Tweeter - TWU15
The TWU1.5 tweeter is designed for custom installation with existing Universal range kits. Easy to fit, four different mounting options are available: flush fit, on angled stand, flat or straight behind the original grill, removing the tweeter from its Focal bracket. This inverted dome tweeter is made of aluminium/magnesium alloy. This gives the trebles an extended frequency response of up to 21 kHz, for clearer, more detailed reproduction.
NATURAL, UNCOLOURED SOUND
The Integration range is synonymous not only with ease of installation but also and most especially, with sound quality. At Focal we pride ourselves in supplying equipment of impeccable quality: for example, a polyglass membrane for natural, uncoloured sound and an inverted dome aluminium/magnesium tweeter for clear, detailed reproduction.
RELIABILITY A TOP PRIORITY
The Focal spirit also encompasses the reliability of our ever evolving technological equipment. Butyl suspension ensures that your speakers will stand the test of time. You will be able to enjoy the Focal sound for a long time, thanks to our high quality design: manufacturing processes and the choice of materials are always high priorities for our engineers, guaranteeing a result that exceeds your expectations.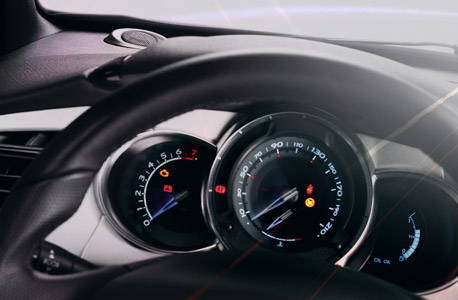 WHAT MAKES IT SPECIAL
High sensitivity
No-fuss treble adjustment
Shallow fitting
Improves on original-fit speakers
Dynamism and neutrality