Klipsch Compact Subwoofer - C310SWIB
Leveraging a front-firing Cerametallic™ active woofer powered by a BASH digital hybrid amplifier and side-firing passive radiators - the C-310ASWi is able to optimize output and low frequency extension while minimizing cabinet size. Featuring 400 watts of continuous power with a 800 watts of peak-power, the C-310ASWi wireless subwoofer is a power player in a league of its own. In addition to top-of-the-line performance, all Klipsch C-Series subwoofers can be easily customize and controlled with the Klipsch LowControl™ app for iOS and Android devices.
Features:
Ultra Bass Response from Small Cabinet
Klipsch LowControl™ App Enabled
Automatic Room Correction
10" Front-Firing Cerametallic™ Driver
400W Continuous / 800W Peak
WA-3 Wireless Transmitter Compatible
Line-Level Dual RCA, Balanced Line-Level XLR, High-Level Speaker, 2.4gHz Wireless
Hand Polished Piano Gloss Finish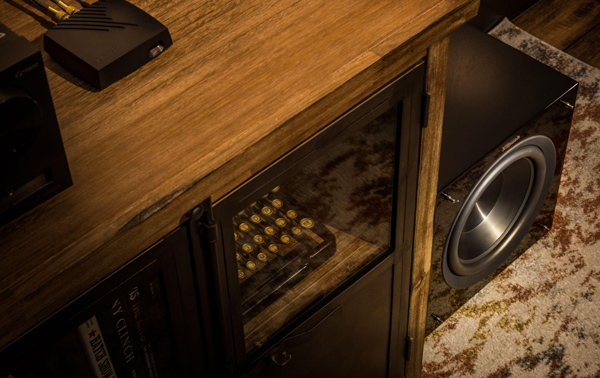 ENORMOUS BASS LITTLE SPACE
Powered by a BASH digital hybrid amplifier, the Klipsch C-Series subwoofers use side-firing passive radiators to optimize output and low frequency extension while minimizing cabinet size.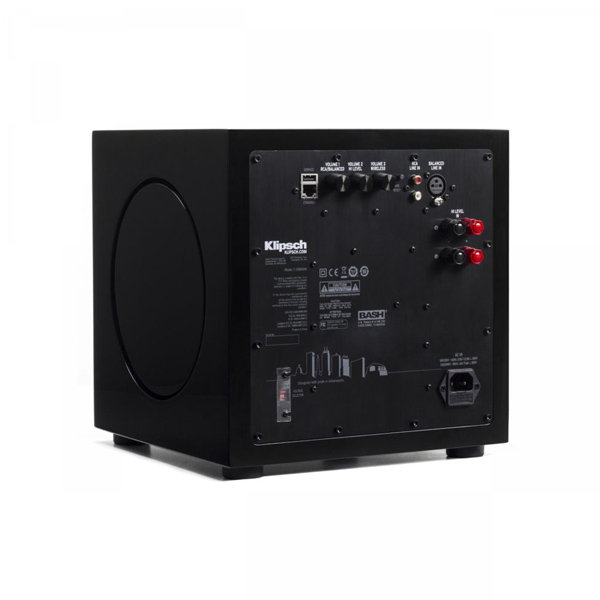 MULTIPLE INPUTS FOR ANY SOURCE
The high powered BASH amplifier features separate RCA line, XLR balanced line, high level, and high definition wireless (with optional Klipsch WA-3 Wireless Transmitter) which are each independently controllable in the Klipsch LowControl App - making a truly customized and fine-tuned listening experience for any source and any content.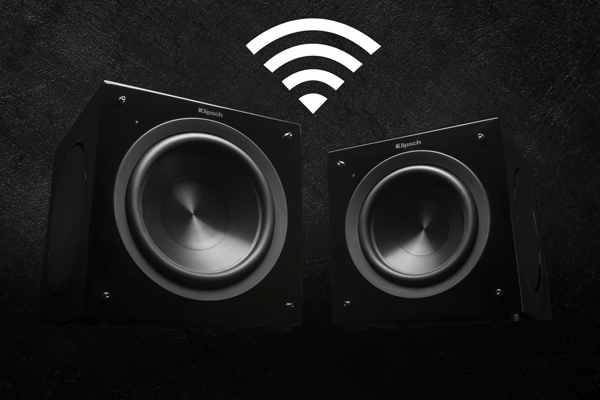 WIRELESS CAPABILITIES KLIPSCH WA-3 TRANSMITTER
With the optional WA-3 transmitter, the C-Series subwoofers can be placed anywhere in a room and receive high definition signal via 2.4gHz high definition wireless transmission. The receiver chip is built right into the amplifier circuitry, so there is no ugly dongle on the subwoofer - just the great sound you expect from a Klipsch subwoofer... completely wirelessly.
Connect two C-Series subwoofers with a single WA-3 transmitter for a better, balanced bass response using a single sub-out.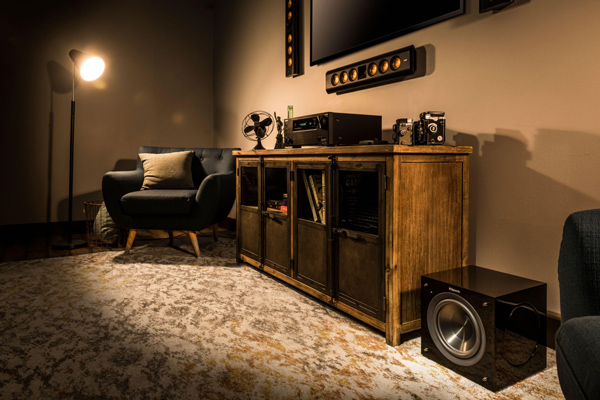 AUTOMATIC ROOM CORRECTION
Tune the performance of your C-Series subwoofer to your room with the automatic room correction software included on the Klipsch LowControl™ app. Utilizing the microphone built into your device, the app provides fast and easy automatic room correction, compensating for any natural nulls or peaks in the room, for balanced, dynamic low frequencies in any environment.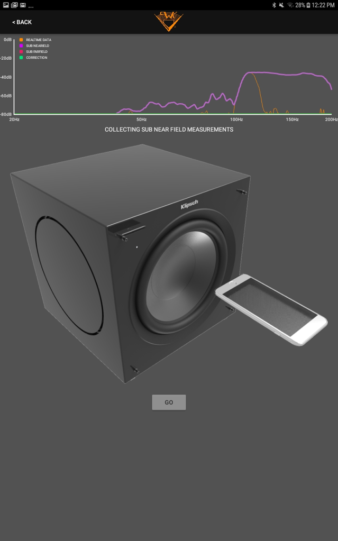 STEP 1
NEAR FIELD READING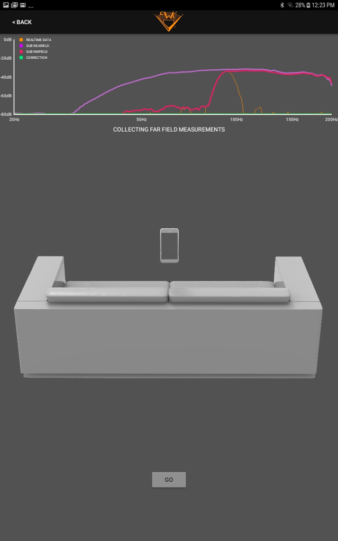 STEP 2
FAR FIELD READING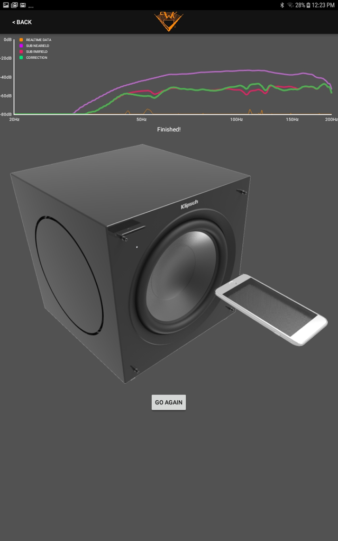 STEP 3
APP AUTOMATICALLY ADJUST EQ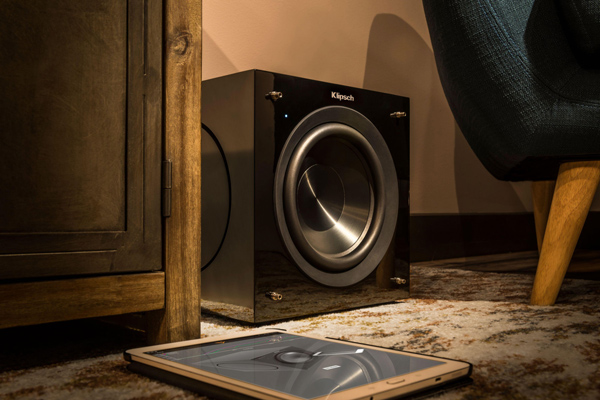 KLIPSCH LOWCONTROL™ APP
The free Klipsch LowControl™ app for iOS and Android devices puts full control, customization, and tuning of the C-Series subwoofers right in the palm of your hand. With 5-band parametric EQ, phase, volume, input selection control, you can unleash the full power of your C-Series subwoofer from anywhere in the room.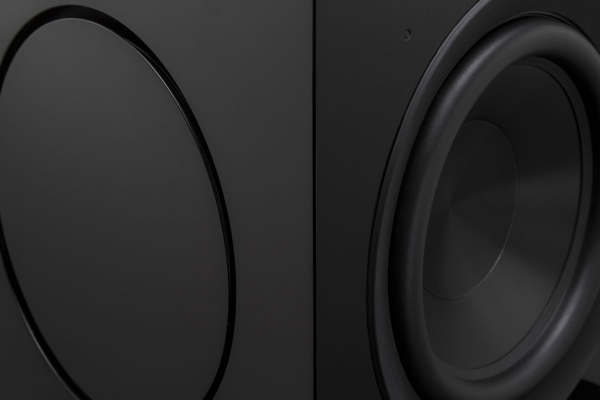 THE DRIVING FORCE CERAMETALLIC™ WOOFERS
The ultra light, ultra rigid Cerametallic Woofer provides dynamic output for maximum amplifier power. The long-throw design allows for greater excursion to maximize low-frequency extension.
The dual side-firing MDF passive radiators improves tuning and internal volume.