27" Samsung 7.5 Cu. Ft. DV9900 FlexDry Electric Dryer - DVE60M9900V
Read Reviews 2.00 (4)
Write a review
$

1,699.99

CAD

Save $700.00

Or as low as $141.67/month over 12 months. Apply Now

27" Samsung 7.5 Cu. Ft. DV9900 FlexDry Electric Dryer - DVE60M9900V
DVE60M9900V/AC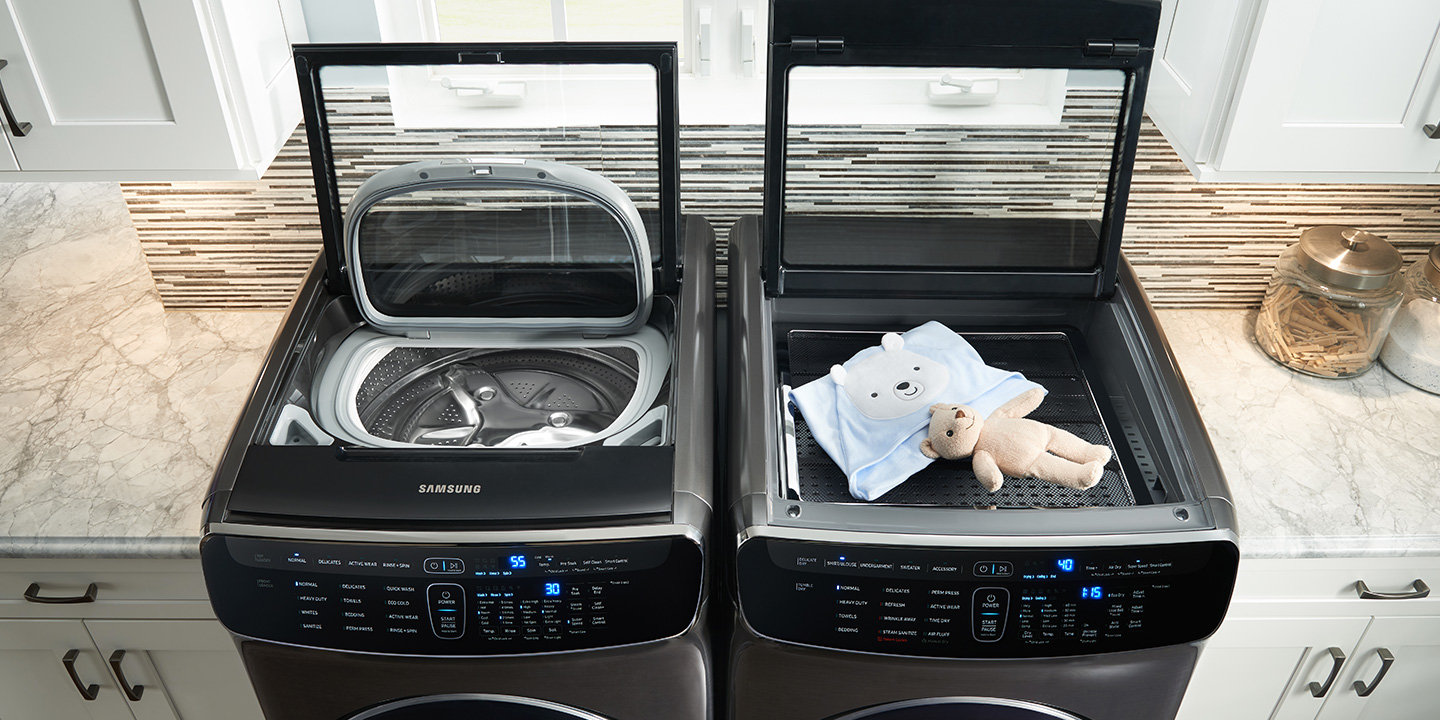 FlexDry
Two dryers in one lets you dry delicates and everyday garments at the same time, or independently. By combining a conventional large capacity dryer with a delicate dryer, you can dry everyday clothes and delicates that need gentle care to keep your items in great condition.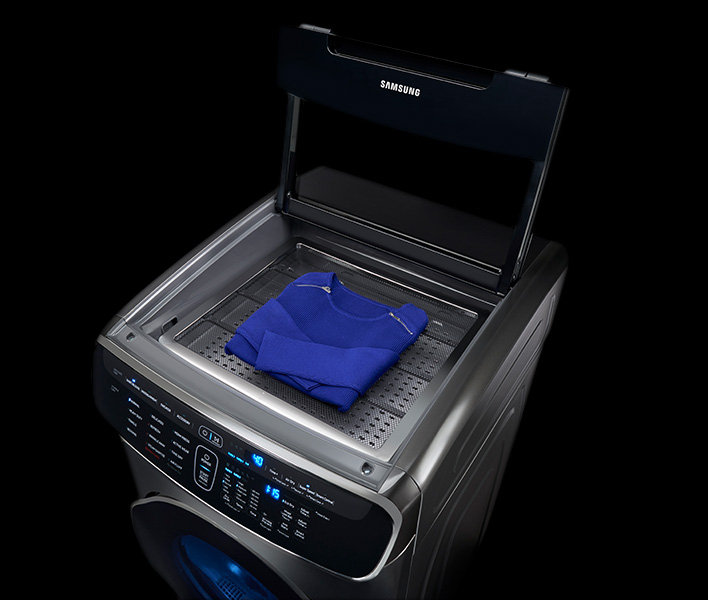 Delicate Dryer
Flat dry delicates, sweaters, and accessorie to prevent items from shrinking and fabric damage. Unlike conventional dryers, the delicate dryer does not tumble.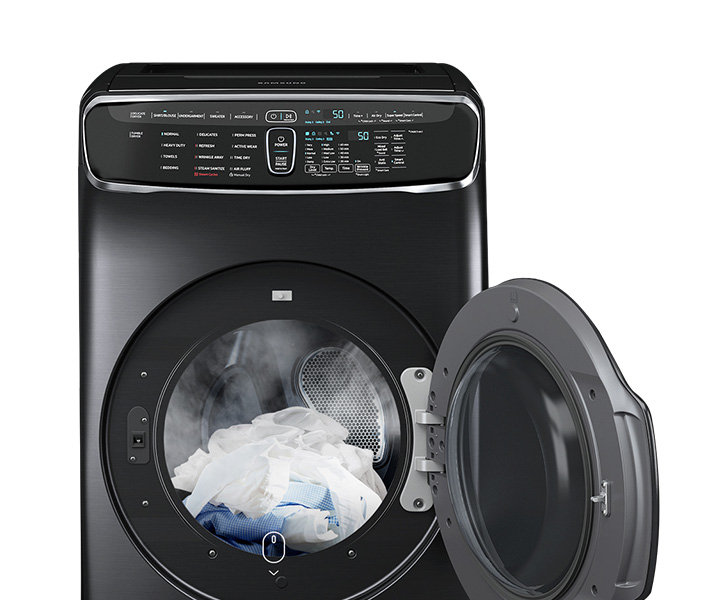 Multi-Steam Technology
With powerful and flexible steam options, you can reduce and remove wrinkles, odors, bacteria and static. Unlike other steam dryers which require users to manually refill a water reservoir, Samsung's Multi-Steam Technology requires no refills. Now you can confidently steam away wrinkles and spend less time ironing.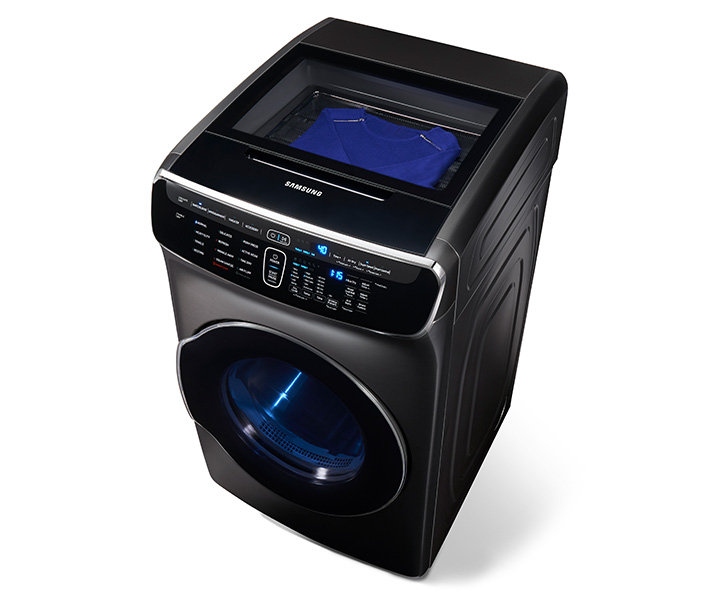 Vent Sensor
Detects duct blockages and reminds you to clean your vent.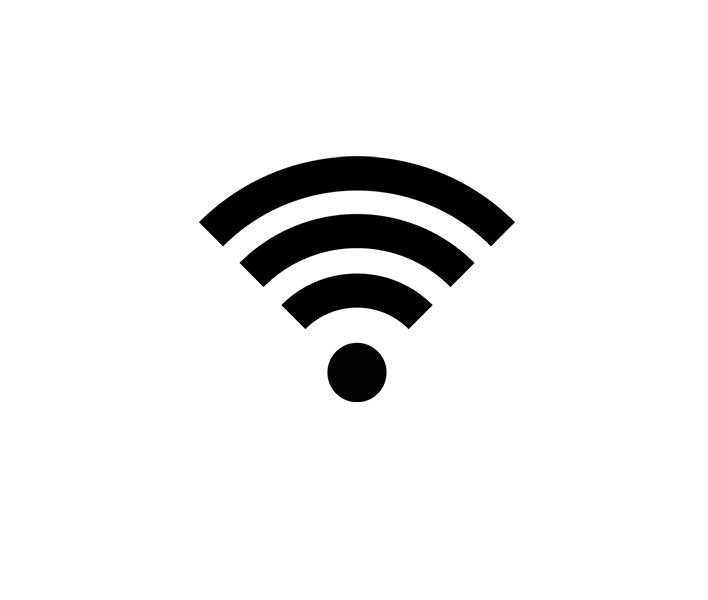 Wi-Fi Connectivity
Remotely monitor remaining cycle time, receive alerts when the cycle is complete, and schedule cycles from anywhere using your smart phone device.* Know your wash is done, without having to wait at home until the cycle ends.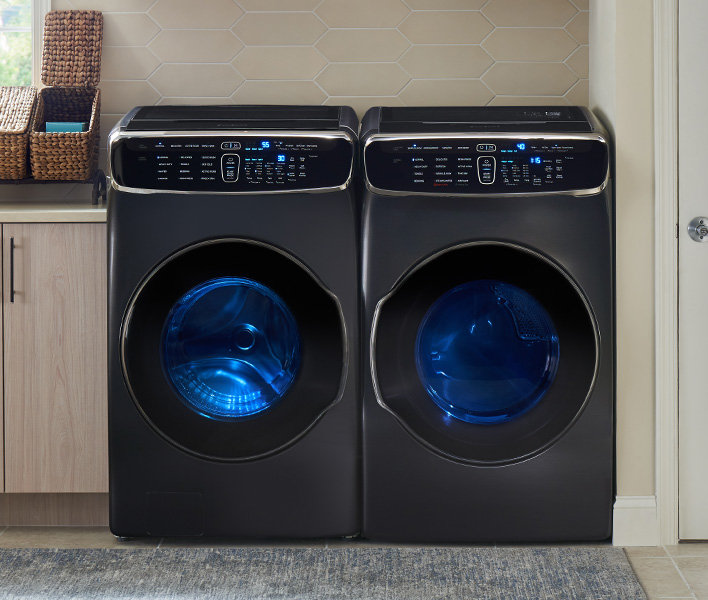 Eco Dry
Uses up to 25% less energy for every load, offering superior drying power while saving money in the long run.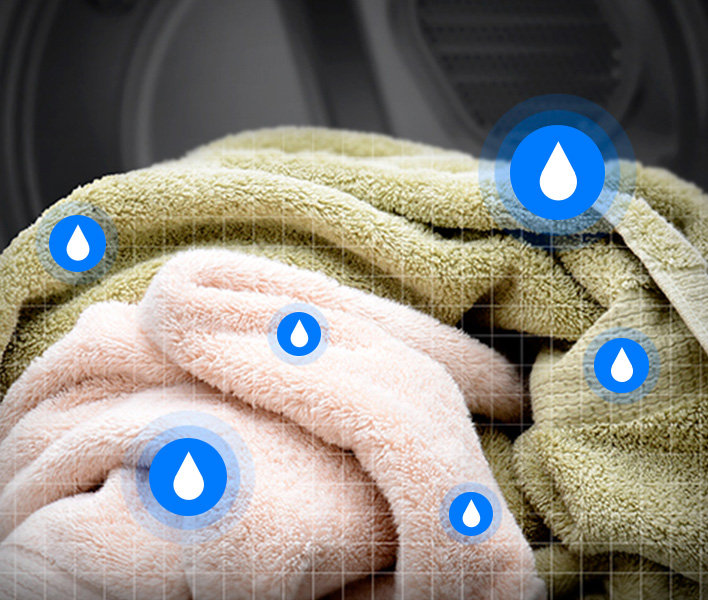 Sensor Dry
Optimizes the time and temperature to dry clothes thoroughly. Moisture sensors detect when laundry has reached the optimal degree of dryness. They help protect your laundry from heat damage by automatically shutting off the dryer when your clothes are dry.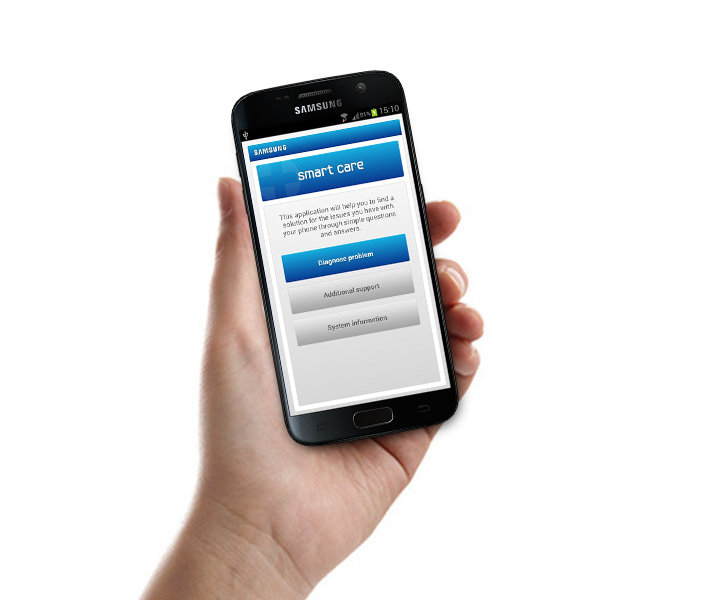 Smart Care
Troubleshoot straight from your smartphone. Smart Care interacts with your washer and dryer to perform an immediate diagnosis and offer quick solutions.
Drying Capacity
Capacity
7.5 cu.ft.(DOE)
Design
Colour
Black Stainless
Chrome Deco
Yes
Panel Display
D.LED
Performance
Cycle time (min)
75 min
Energy Star
Yes
Energy Consumption (annual)
607 kWh/year
DOE Energy Factor
3.94 lb/kWh
Specification
Interior Drum Light
Yes
Smart Care
Yes
Smart Control
Yes
Reversible Door
Yes
Reversible Door
Yes
Drying Rack
No
Dual Heater
No
Filter Check Indicator
Yes
Mixed Load Bell
Yes
Steam
Yes
My Cycle
No
Vent Exhaust (Electric/Gas)
4 ways
Vent Sensor
Yes
Number of Time Level
5 EA
Number of Temp. Level
5 EA
Wrinkle Prevent
Yes
Cycle
Number of Option
11
Number of Cycle
12
Cycle List
Refresh, Wrinkle Away, Steam Sanitize, Normal, Heavy Duty, Towels, Perm Press, Active wear, Bedding, Delicates, Time Dry, Air Fluff
Option List
Eco Dry, Adjust Time (Up), Adjust Time (Down), Anti Static, Mixed Load Bell, Smart Control / Monitor, Smart Care, Drum Light, Child Lock, Sound, Wrinkle Prevent
Physical specification
Net Dimension (WxHxD)
27 x 46.9 x 32.5 inch
Net Weight
76 lb
Gross Dimension (WxHxD)
29.5 x 50.2 x 34.6 inch
Gross Weight
81 lb
Power Resource
Electric
Voltage/Frequency
120 V / 240 V / 60 Hz
Drum Material
STS
App Connectivity
SmartThings App Support
Yes
Smart
WiFi Kit
No
WiFi Dongle(Separate sale) Support
No
Bluetooth
No
WiFi Embedded
Yes
Reviews
Average Customer Ratings
| | | |
| --- | --- | --- |
| Overall | | 2.00 |
| Design | | 2.00 |
| Features | | 2.00 |
| Performance | | 2.00 |
| Value of Product | | 2.25 |
Pros
Realistic color, Bright display, Durable
Cons
Did not meet expectations
Poor quality
Did not meet expectations
Submitted 3 years ago
By Beetle
Reviewed at


2
Top dryer doesn't work from day one.
I bought the Flexdryer but the dryer on top never work. It always show the error code 1dc. How can I fix it? When I call samsung, they said I have to pay for someone come to check. My machine is new and under warranty.
Bottom Line No, I would not recommend to a friend
Submitted 3 years ago
By Kendra
Reviewed at


We bought this set just over a year ago, and are a young couple so we don't use it nearly as much as a family with kids. As soon as the door is closed the dryer starts tumbling and wont stop. If you push the safety button that the door pushes when it closes even if the dryer is powered off it starts spinning, which is very unsafe and would terrify me if I had young children. We turned it on a normal cycle over night and woke up to our dryer still tumbling from the evening before, it literally will not turn off if the door is closed. Like I said, it's not been used or abused at all, we are a young professional couple that washes dress clothes, athletic wear and delicates in this machine it should really be standing up better for being one of the 'best' on the market.
Bottom Line No, I would not recommend to a friend
Submitted 3 years ago
By Hunter
Reviewed at


I love this washer & dryer! The only thing I noticed was poor design for shorter females. If I have a cycle going in the lower unit (usually more time) and I'm reaching to the upper unit to do a few loads in the same time, my upper body changes the buttons of the lower loads. It would be great if there could be a visible control lock for the lower units.
Bottom Line Yes, I would recommend to a friend
Submitted 5 years ago
By Rebecca
Reviewed at


Bought this dryer 1 year 4 months ago and it stopped working called Samsung and there is nothing they can do as its past the 1 year warranty. Save yourself the money and buy a cheaper option that will last longer
Bottom Line No, I would not recommend to a friend