Rockford Fosgate Power T1 Slim Single 2-Ohm Subwoofer - T1S2-12

Or as low as $130.00/month over 6 months. Apply Now

Rockford Fosgate Power T1 Slim Single 2-Ohm Subwoofer - T1S2-12
T1S2-12
Literature
The Power T1S2-12 is a slimline 12" subwoofer designed for spaces where traditional sized woofers will not fit. Features a single 2-ohm voice coil for simplified wiring configurations.
Overview
Need bass but don't have a lot of space? How about more power handling than your average shallow subwoofer? Well, the T1 "Slimline" subwoofers are not your average shallow, in fact, they have been painstakingly designed to near exact performance characteristics of traditional sized Power T1 subwoofers you're already familiar with.
Carbon fiber/PMI/glass fiber cone with aluminum dustcap
Injection molded foam surround with VAST™
Dual Nomex progressive spiders with integrated lead wires
Aluminum diecast frame with integrated heat sink fins
Custom insulated push spring 10 AWG terminals
Dual wound 2.5" voice coil with interior/exterior windings
Encapsulating voice coil to former coupling technology (patent pending)
Detachable die cast aluminum trim ring
Vented pole piece
High temp high energy neodymium motor structure
Proprietary split yoke pass thru motor technology (patent pending)
Integrated copper cap heat sinking shorting ring (IDHS)
Optional grille insert available
Optimized for sealed enclosures
1 Year Warranty
Technologies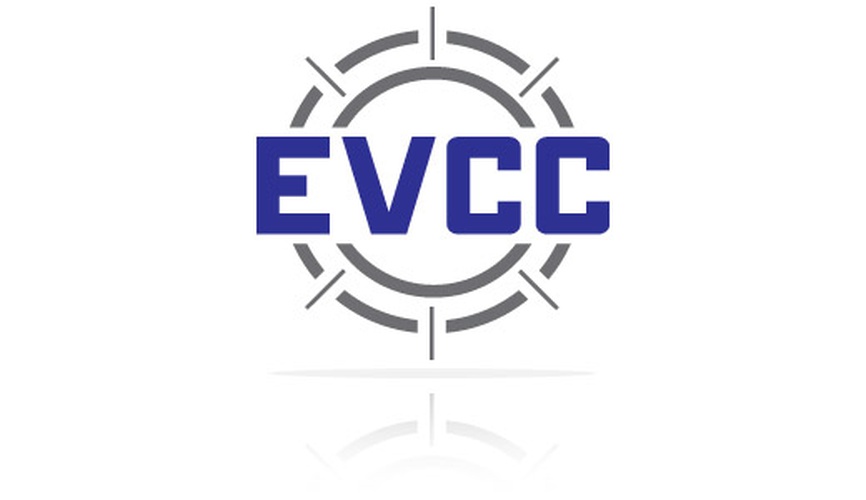 Encapsulated Voice Coil Coupling
Our EVCC (Encapsulated Voice Coil Coupling) technology connects to the woofers voice coil from both the top and bottom and provides a more secure mounting platform for both the dual spiders and cone assembly.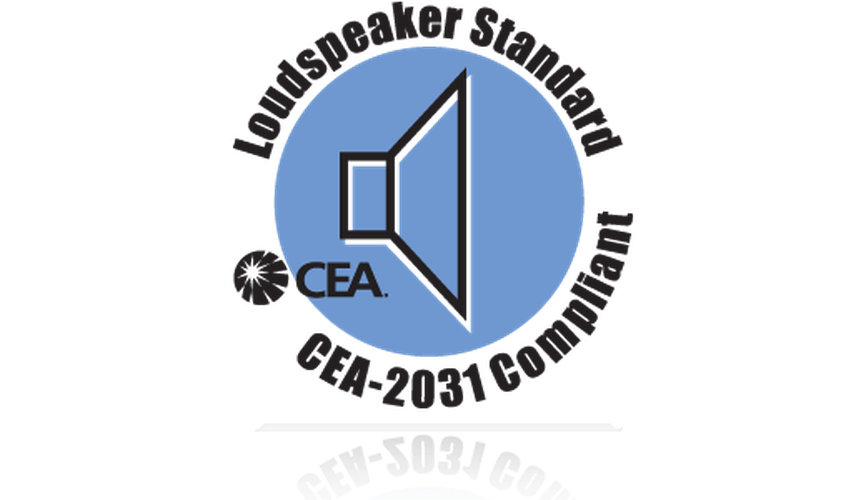 CEA-2031
Power handling on Rockford Fosgate speakers conform to CEA-2031 industry standards.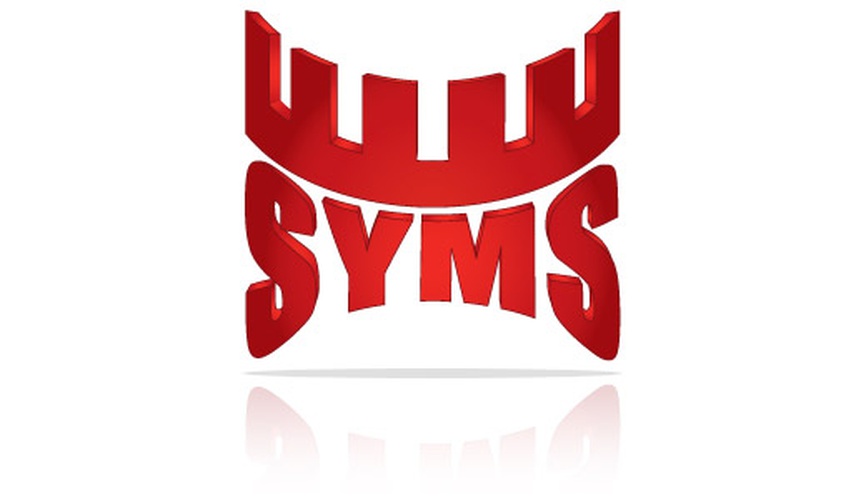 Split Yoke Motor Technology
The unique motor structure design allows full excursion capabilities of the woofers voice coil while allowing an overall reduction in woofer mounting depth.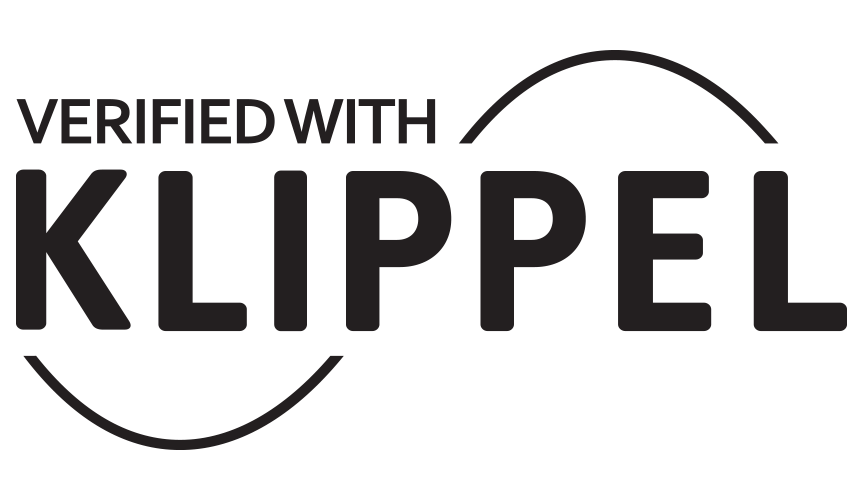 Klippel Verified
Klippel is a speaker certification program allowing us to deliver the best possible subwoofers.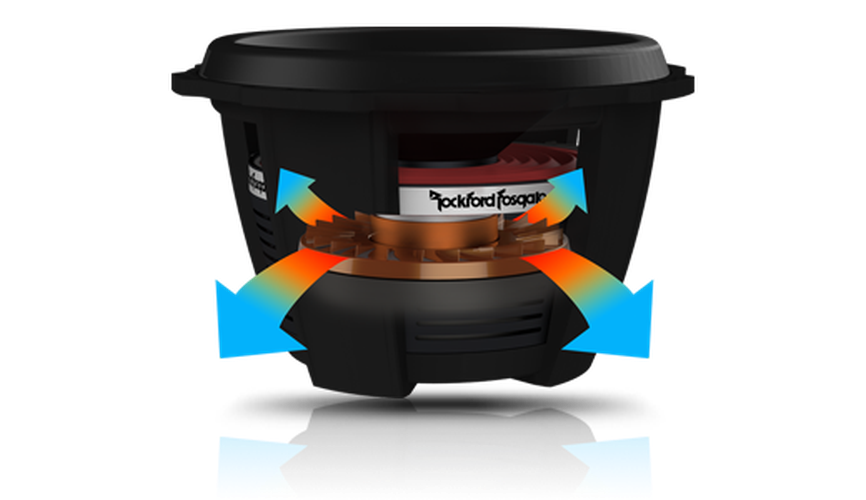 Inductive Damping Heat Sink
Secures directly to the top of magnet structure to improve system efficiency by reducing both distortion and back EMF (Electo-Magnetic force). Also radiates heat to reduce voice coil temperature.

VAST Surround - Subs
The Vertical Attach Surround Technique significantly increases a subwoofer's effective radiating cone area up to 25%.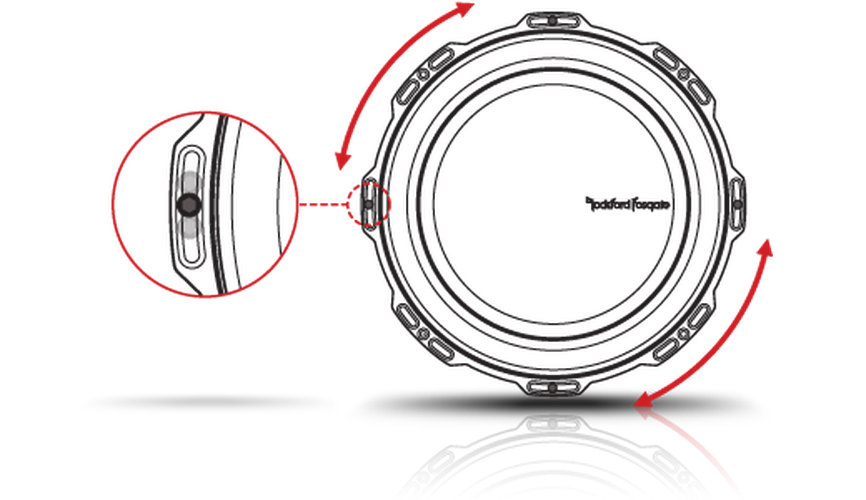 FlexFit Basket - Subwoofer
The slot mounted frame pattern allows fine-tuning of the subwoofer's mounting position.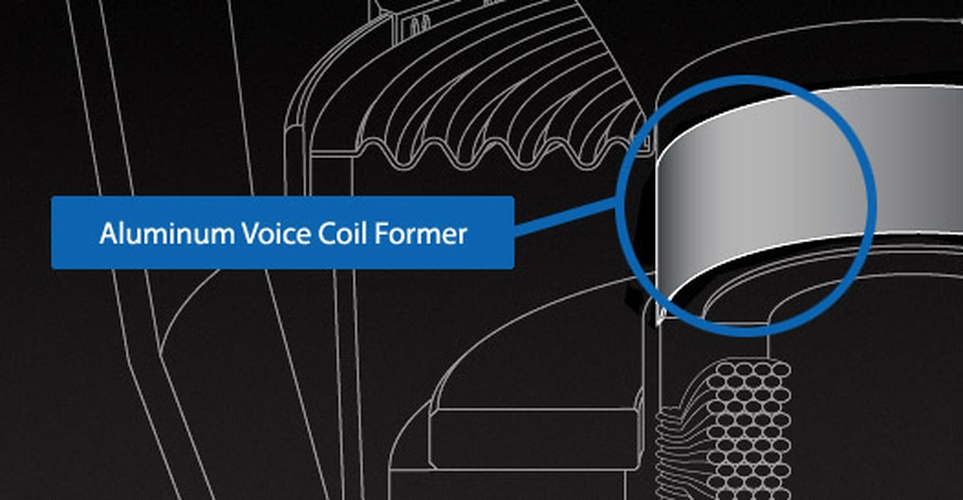 Anodized Aluminum Voice Coil Former
Rockford Fosgate subwoofers use anodized aluminum voice coil formers that provide superior heat dissipation (up to 100° at full power levels). Unlike traditional plastic substitutions, aluminum acts like a heat-sink to quickly dissipate thermal build-up on the voice coil. This keeps subwoofers cool during high SPL conditions.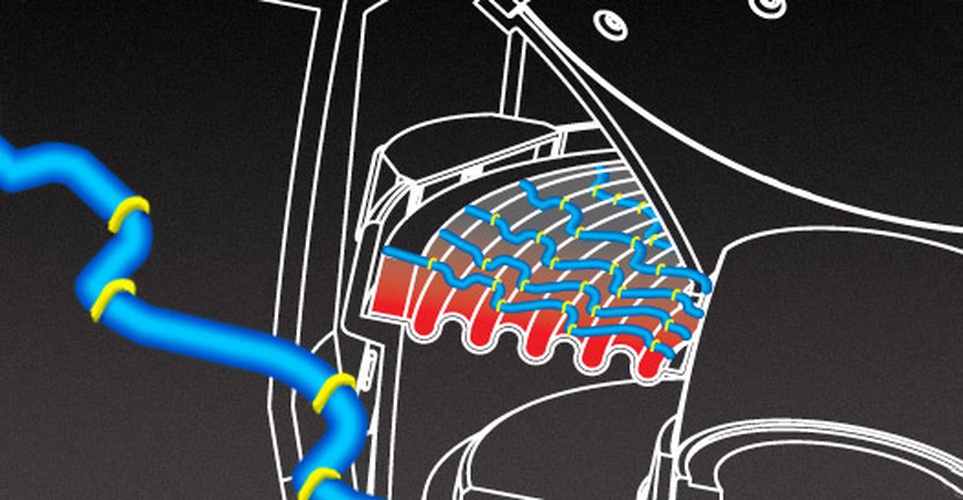 Stitched Tinsel Leads
Improved reliability and performance by reducing fatigue and possible shorting.
Specifications
Vas (Liters)
32.4
SPL (dB @ 1w/1m)
84
Re (Ohms)
1.7
Qes
1.17
Voice Coil Diameter
2.98" (75 mm)
Magnet Weight (oz)
14.42 oz. (0.41 Kg)
Size
12"
Sd (cm2)
560
Woofer Displacement
0.042 cu. ft. (1.2 Liters)
Cutout Diameter
11.22 in. (285 mm)
Qms
11.22
Qts
1.06
Power Handling (Watts RMS)
600 Watts RMS
1200 Watts Max
Nominal Impedance
2-Ohm
Speaker Connector
10 AWG slot loaded
Mounting Depth
3.01 in. (76.5 mm)
Shipping Weight
16.15 Lbs. (7.3 Kg.)
Fs (Hz)
37
Xmax (mm)
15
Le (mH)
0.45
Subwoofer Type
Shallow
Voice Coil Type
Single Voice Coil
Sealed Box Volume (Vb)
1.1 cu. ft. (31.1 Liters)
Vented Box Volume (Vb)
2.0 cu. ft. (56.6 Liters)