Blackvue Full HD 60FPS Dashcam with Sony's Starvis Image Sensor - DR590-1CH-32

Or as low as $29.99/month over 6 months. Apply Now

Blackvue Full HD 60FPS Dashcam with Sony's Starvis Image Sensor - DR590-1CH-32
DR590-1CH-32
$179.95
Categories Dashcams, Simple Dashcam
Tags: 1-Channel Dashcam, 60FPS, BlackVue Viewer, External GPS, Full HD, Parking mode, Sony STARVIS Image Sensor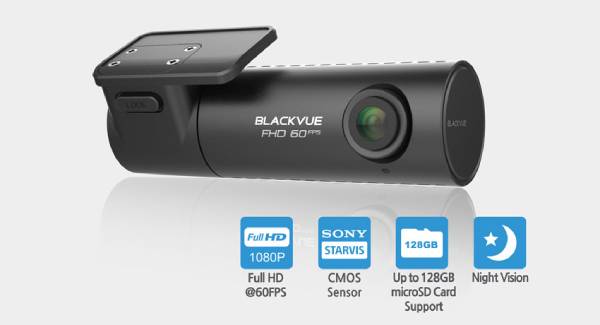 Clear Full HD videos under any light with Sony STARVIS™ sensor
The DR590-1CH records Full HD 1080p 60FPS videos at a 139-degree wide view angle. With the Sony STARVIS™ imaging sensor, you get awesome image clarity day and night.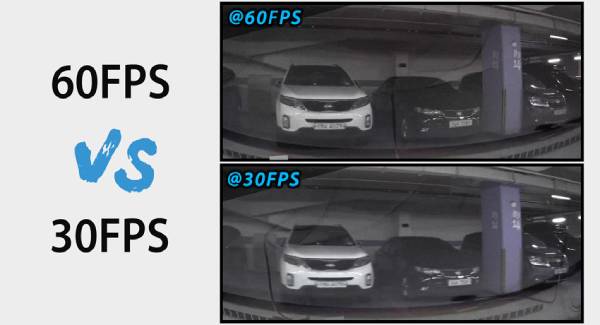 60 frames per second recording
The DR590-1CH records super fluid videos at a high frame rate of 60 frames per second.
This means videos look more lifelike and the dashcam can better catch details in fast moving objects thanks to reduced motion blur.
Set up (easily) and forget
BlackVue dashcams are very easy to install. Attach the front unit to the windshield behind the rear view mirror with the provided double-sided tape.
This way, the dashcam is invisible to the driver's eye. Simply plug the power cords into the cigarette lighter / accessory power socket of your vehicle and it will automatically start recording as you turn ignition on. Once set, you can forget about it, knowing it will reliably record your drive.
what's included
Front Camera
Rear Camera
Rear camera connection cable
microSD Card
Power cord
External GPS (Optional)
microSD Card adapter
Quick start guide
Cable clips (5EA)
Recording Time
Memory Capacity - 32GB
Image Quality -Normal ;Resolution - Full HD @60fps -8 HR
Memory Capacity - 32GB
Image Quality - High ;Resolution - HD @30fps -10 HR 40 MIN
Memory Capacity - 32GB
Image Quality - High ;Resolution - Full HD @30fps -6 HR 30 MIN
Memory Capacity - 32GB
Image Quality - Highest ; Resolution - HD @30fps - 8 HR
Memory Capacity - 32GB
Image Quality - High ;Resolution - Full HD @60fps -6 HR 30 MIN
Memory Capacity - 32GB
Image Quality - Highest ; Resolution - Full HD @30fps - 5 HR 30 MIN
Memory Capacity - 32GB
Image Quality - Highest ;Resolution - Full HD @60fps -5 HR 30 MIN
Specifications
Certifications
FCC, CE, RoHS
software
BlackVue Viewer
Others
Adaptive Format-Free File Management System
Power Consumption Hour
Avg. 160mA ([email protected], 2.04W at 12V, when there is no external GPS receiver) , Avg. 180mA ([email protected], 2.28W at 12V, when an external GPS receiver is connected)
Input Power
DC 12V – 24V (DC Plug: (-)—C—(+) (Ø3.5 x Ø1.35), MAX 1A/12V)
Backup Battery
Built-in supercapacitor
High Temp Cut Off
Approx. 80℃ (176°F)
Storage Temperature
-20℃ – 80℃ (-4°F – 176°F)
Operation Temperature
-20℃ – 70℃ (-4°F – 158°F)
Button
Button: Mic ON/OFF / Format microSD
LED Indicators
Recording LED, GPS LED, Security LED
Microphone
Built-in
Speaker
Built-in
Impact Sensor
3-Axis Acceleration Sensor
GPS
External (optional)
Video File Extension
MP4
Cloud Compatible
NO
Scheduled Reboot
YES
Format Free
YES (Adaptive)
Image Quality and Bitrate Front/Rear
Highest (Extreme): 25 Mbps Highest: 12 Mbps High: 10 Mbps Normal: 8 Mbps
Video Codec
H.264 (AVC)
Resolution Frame Rate
Full HD (1920×1080) @60fps , Full HD (1920×1080) @30fps , HD (1280×720) @30fps
Viewing Angle
Diagonal 139°, Horizontal 116°, Vertical 61°
Imaging Sensor
Sony STARVIS™ CMOS Sensor (Approx. 2.1MP)
Parking Mode
YES (with accessory)
Parking Mode Event Voice Notifications
YES
Recording Modes
Normal, Event (Impact Detection / Speed Limit), Parking Mode (Motion+Impact Detection)
Recording Time
Memory Capacity - 32GB
Image Quality -Normal ;Resolution - Full HD @30fps -8 HR
Specifications
Rear Camera Connection
N/A
Memory Support
microSD Card (up to 256GB)
Product Dimensions
W 111.8 mm (4.40″) x H 34 mm (1.34″) / 61 g (2.15 oz)
Highlights
Full HD, 60fps, External GPS, Sony Sensor
Model Name
DR590-1CH
Channel
1CH
PACKAGE INFO
GPS RECEIVER
External GPS included, External GPS not included
MEMORY CAPACITY
32GB, 64GB, 128GB, 256GB
Weight
1 kg
Dimensions
21 × 15 × 14 cm
Recording Time
Memory Capacity - 32GB
Image Quality -Normal ;Resolution - HD @30fps -16 HR