Clarion 400W MAX. 6-1/2″ 2-WAY COMPONENT SYSTEM SRQ1623S SRQ1623S

Or as low as $21.67/month over 6 months. Apply Now

Clarion 400W MAX. 6-1/2″ 2-WAY COMPONENT SYSTEM SRQ1623S SRQ1623S
SRQ1623S
400 Watts Maximum Power Handling
6-1/2" ACMI-PP Cone Woofer
3/4" Pure Soft Dome Tweeter with Neodymium Magnet
2-Way Mounting Tweeter (Variable Angle Flush Mounting / Surface Mounting)
Powerful Strontium Magnet for Dynamic Bass Response
Powerful Neodymium Magnet
In-Line -12dB/oct Crossover Network
GM Fit Basket Design
Grille & Mesh Included
Outside Dimension (mm): 168
Cutout Dimension (mm): 127
Mounting Depth (mm): 56.5


The "GOOD" Series (SRG)
The easiest way to upgrade from your factory installed system. Clarion's GOOD Series (Component System/Multiaxial Speakers/Coaxial Speakers/Tweeter) let you pursue better sound while remaining budget-conscious. Available in various types to match your ve hicle.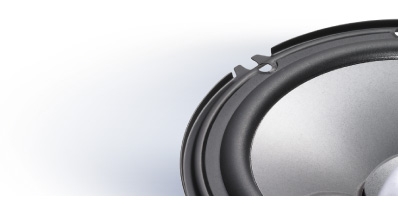 ACMI-PP Cone Woofer for Beat-Intensive Sound
Clarion's QUALITY Series speakers feature woofer cones made of an Aramid-Polypropylene compound which is capable of delivering explosive lows. This ACMI (Aramid/Carbon/Mica Injection)-PP cone material offers a superior balance of flexibility and rigidity to faithfully reproduce powerful bass, and attractive Luster Dark Gray color.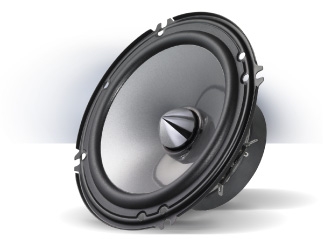 Newly Developed "Phase Plug" Improves Vocal Directivity
Taking sound wave characteristics into consideration, the new "phase plug" helps to reproduce clear vocals with superior transparency by improving the directivity of mid-range to high-range frequencies. Count on it to deliver presence-rich sound directly to the listener.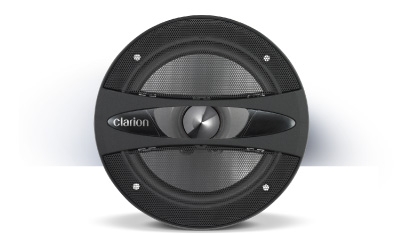 Curvy Design Balances Performance with Powerful Looks
The speaker design features curved lines and matte black finish that express a sense of power and will look great in virtually any car interior, while also maximizing the acoustical possibilities of the speaker unit.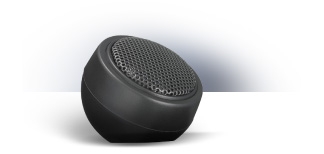 Variable Angle Structure Tweeter with Pure Soft Dome
The tweeter unit features a variable-angle construction that allows it to be tilted in any direction. It' s easy to adjust it for the ideal listening position. And since its sound emanates from a Pure Soft Dome, you get low-distortion mid-range reproduction as well. Use of neodymium magnets assure wide dynamic range response so even digital sources such as CD can be enjoyed with full extension throughout the frequency spectrum.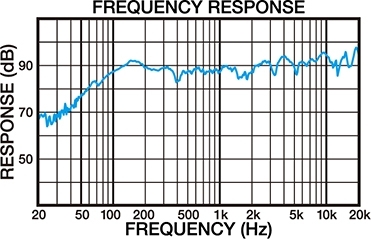 Powerful Strontium Magnet for Dynamic Bass Response
Strontium magnets have a magnetic flux density that is far higher than conventional ferrite magnets, enabling reproduction of dynamic bass sounds from a relatively small voice coil.
Features
Freqency Response (Hz) :
30~35k
Mounting Depth (Inch) :
2-1/4
Maximum Power Handling (W) :
400
Efficiency (dB/W/m) :
91