Napoleon Portable Charcoal Grill In Black - NK14K-LEG
14" Portable Charcoal
Grill with charcoal on the go with our 14-inch Portable Charcoal Grill. This black porcelain enamel kettle BBQ is the perfect size for picnics, reflecting the heat just like our larger charcoal kettles, creating the ideal environment for something slow smoked or seared to perfection. The charcoal basket is divided to make grilling your way easy, even on the go. Top and bottom vents ensure that temperature is easy to control. Easily carry this lightweight little barbecue wherever you are adventuring from the Cool Touch handle, the locking lid latches keep everything securely together. The easy to assemble four-legged design is stable no matter where you're grilling. The chrome-plated cooking grids are easy to clean, and when you're done barbecuing so are the spent coals. The steel-plated ash catcher is easy to remove. Just empty, latch that lid on, and go on your next adventure.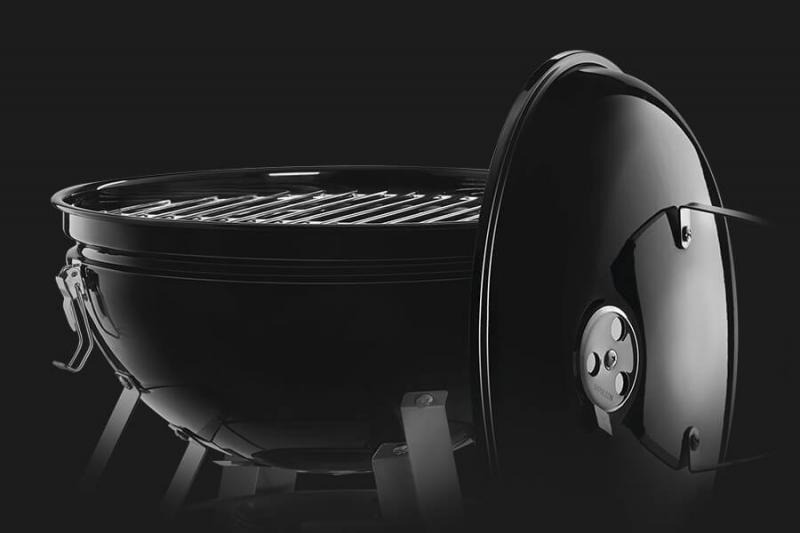 Porcelain-Enameled
Pretty and Protected
The beautiful graphite porcelain enamel coating protects the lid from wear, weather and fingerprints.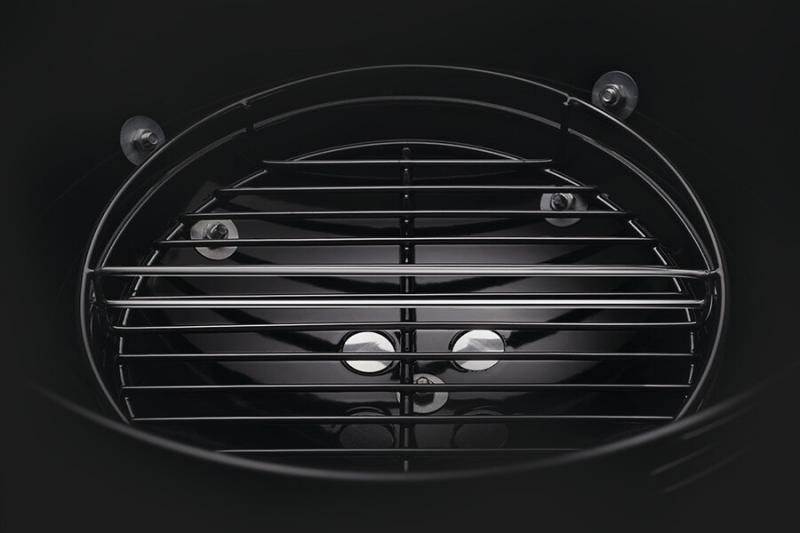 Dual-Sectional Charcoal Baskets
Wrangle Charcoal Easily
Baskets contain the charcoal, ensuring heat is exactly where you need it for direct heat searing or slow cooking indirect heat.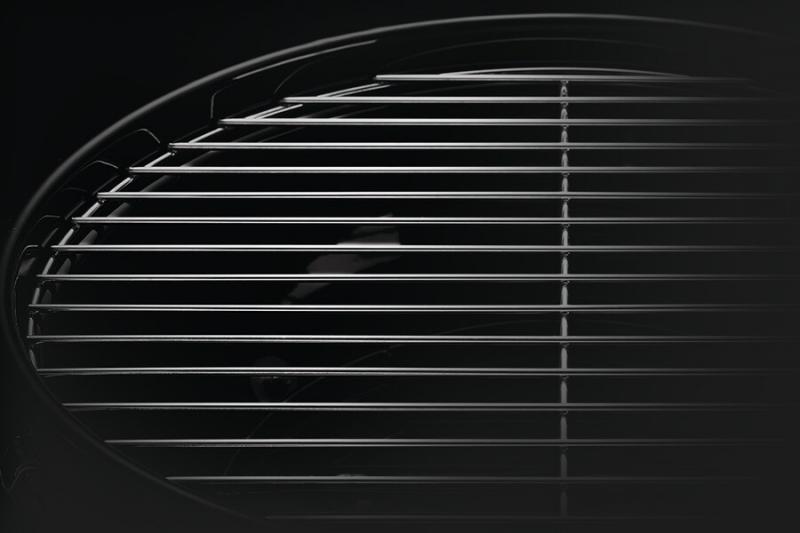 Chrome Plated Cooking Grid
Shiny & Functional
Easy to clean and maintain, chrome plated cooking grids provide even heat and a fantastic sear.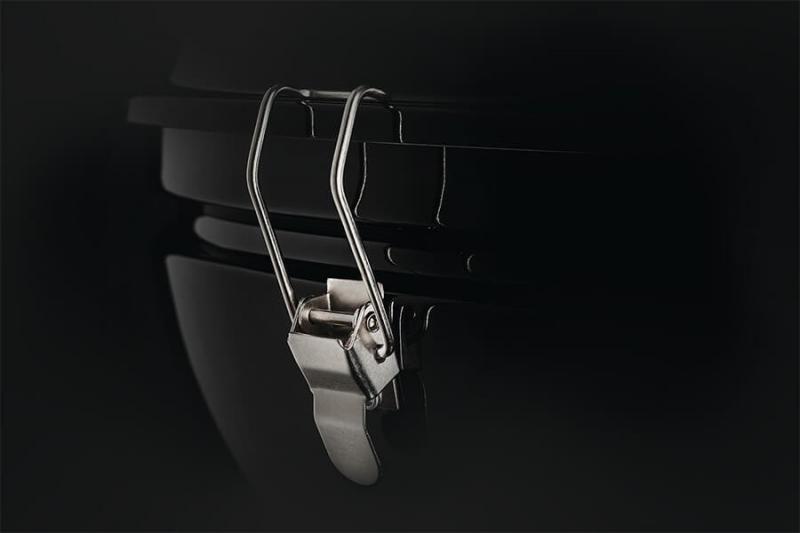 Locking Lid Latches
Ready for Adventure
Locking lid latches make sure that everything is secure and ready to go for every adventure.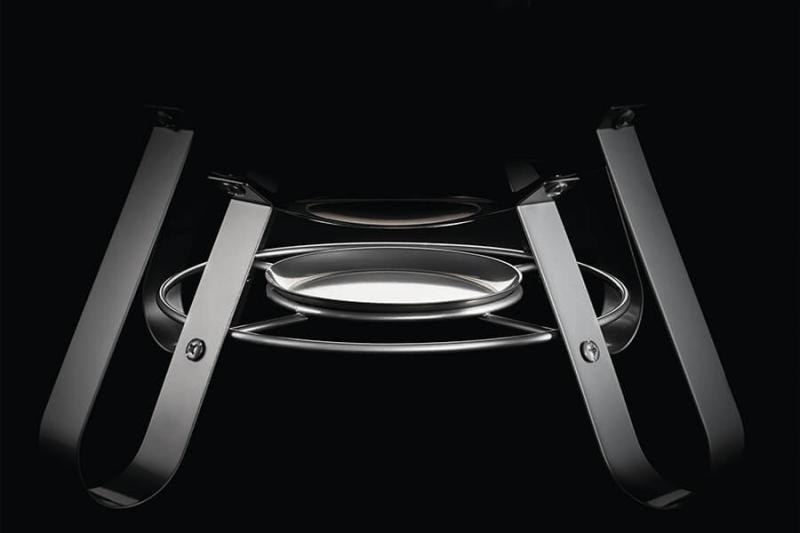 Steel Plated Drip Pan
Durable & Easy to Clean
Extra durable, the steel plated drip pan stands up to the weather and rinses clean easily after you're done cooking.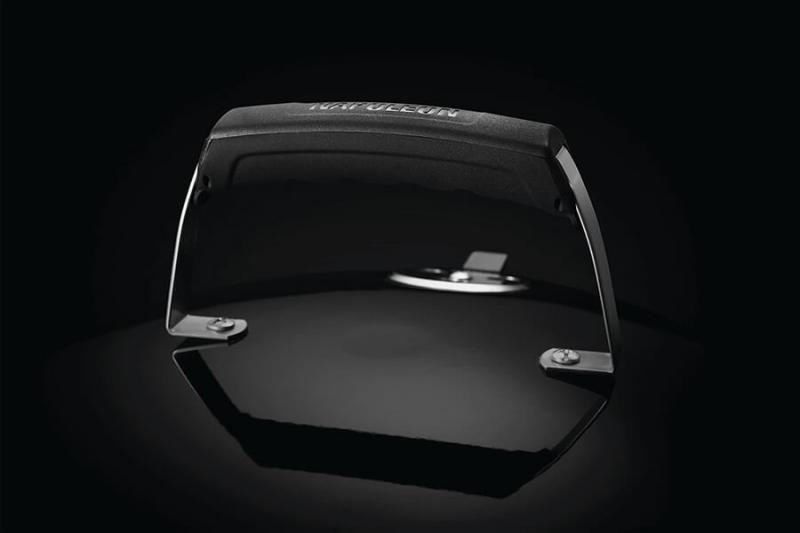 Comfort and Safety
Cool Touch Handle
Shields your hands from heat when lifting and handling the grill's lid.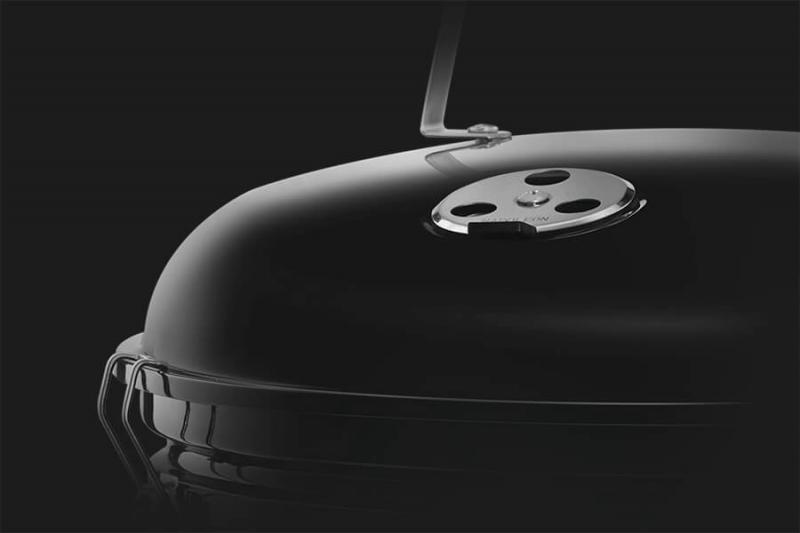 Adjustable Air Vents
For Superior Control
Adjustable air vents control airflow and charcoal temperature for smoking and high heat grilling.
Specifications
Warranty
10 Year *
Cooking Area
12.25 x 12.25
Dimensions
Height
18 in
Width
14 in
Depth
14 in