Zoleo Satellite Communicator - ZOLEO1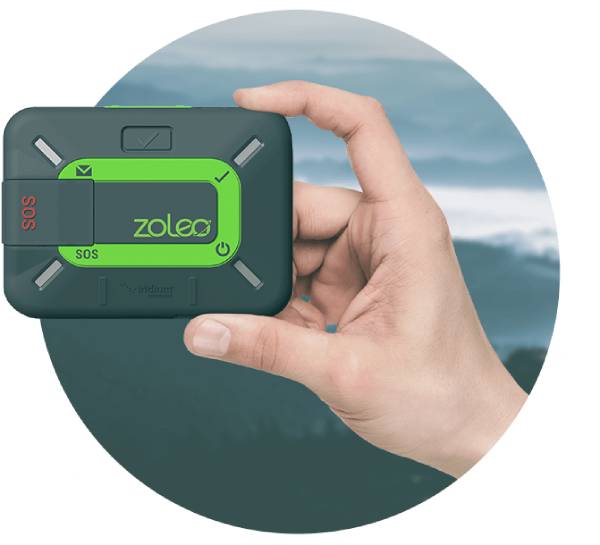 Hello ZOLEO, Goodbye Coverage Gaps
Meet ZOLEO, the affordable accessory that extends your smartphone messaging coverage to everywhere on Earth and provides a safety system you can count on.
Ruggedly designed, location-aware and Iridium-based, the ZOLEO satellite communicator device will keep you connected and secure when venturing beyond cell coverage*.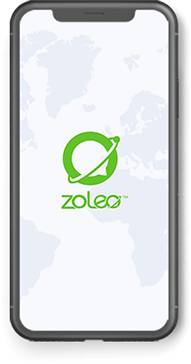 Simply connect ZOLEO with our free app on your smartphone to send and receive messages anywhere on earth, and a whole lot more.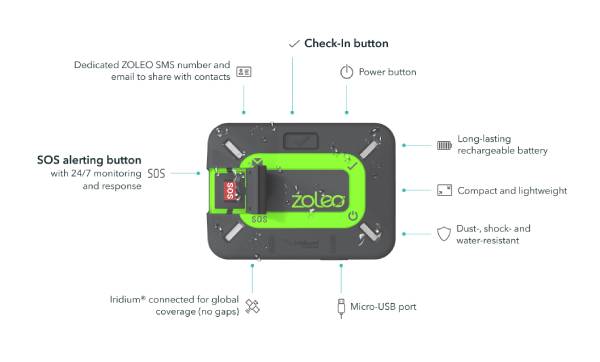 ZOLEO Features and Tech Specs
For added peace-of-mind, built-in Check-in and SOS buttons help keep you safe — even if your smartphone is damaged or out of battery life.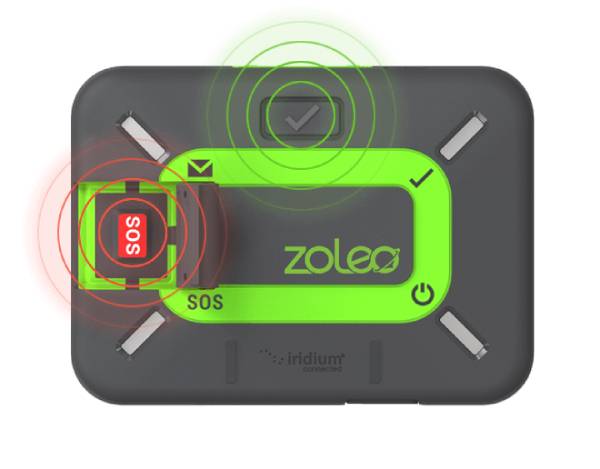 Standalone Safety Features
For Added Peace-Of-Mind
SOS Button
If something goes wrong, SOS alerting ensures you can get help.
Rest assured, your SOS and GPS coordinates will be sent to our 24/7 monitoring/dispatch partner (GEOS). You'll get confirmation that your alert was received, and if it was a false alarm you can cancel it.
Check-in Button
Easily check in with one button press to let others know you're OK.
Your check-in message will be sent to your check-in contact(s). You can also include your GPS coordinates if desired. ZOLEO makes it easy to let them know you're OK so they rest easy.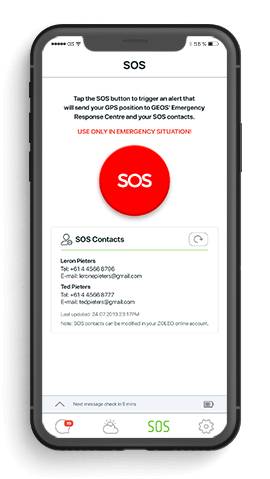 Use the ZOLEO App to exchange messages with GEOS until help arrives.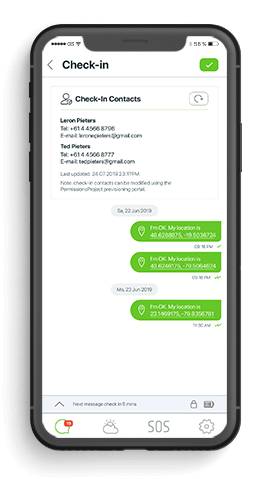 Use the ZOLEO App to check-in or set up your location sharing preferences
Share Your Location
ZOLEO Location Share+
Let others know where you are with these standard features:
Share your GPS coordinates in a messageShare your GPS coordinates in a message
Automatically include your GPS coordinates with check-in messagesAutomatically include your GPS coordinates with check-in messages (optional)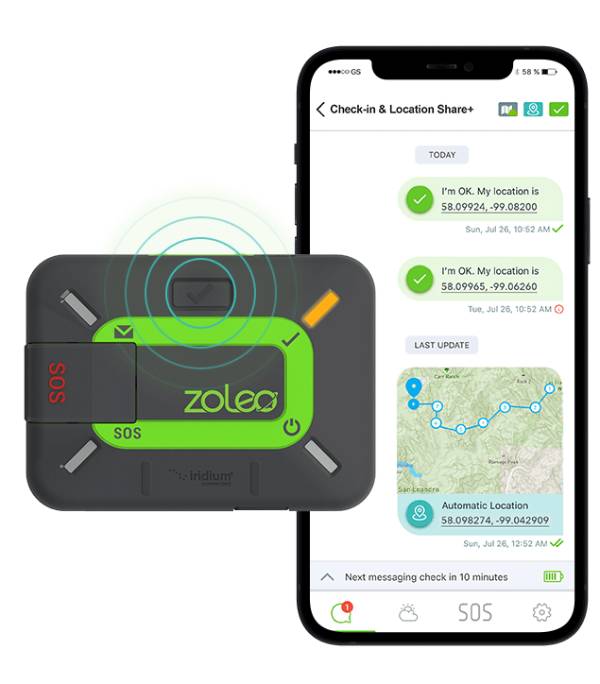 Location Share+ (add-on subscription)
Location Share+ enables ZOLEO users to share their location with their check-in contacts, on a user-selected interval from every 6 minutes to 4 hours. ZOLEO users and check-in recipients will be able to use the free ZOLEO app to view the current location and breadcrumb trail on a map. ZOLEO users can start/stop location sharing any time, and also download maps for use offline. Location Share+ is an optional add-on subscription* that includes unlimited Location Share+ and check in messages!
What's in the Box
ZOLEO satellite communicator device
Lanyard
Carabiner
USB cable, 50 cm (20 in)
Quick Start Guide
2-year warranty
Physical
Weight:
150 g (5.3 oz)
Size (L x W x D):
9.1 x 6.6 x 2.7 cm (3.58 x 2.6 x 1.06 in)
Ingress Protection:
IP68; dust- and water-resistant (to 1.5 m (4.9 ft) for 30 min)
Shock-resistant:
MIL-STD 810G
Power input:
Micro-USB Type B connector
LEDs for:
messages, SOS, check-in, and power
POWER
Battery:
Rechargeable internal Lithium Ion
Battery life:
200+ hours
Charging time:
2 hours using 1.5 A charger
Environmental
Operating temperature:
-20°C to 55°C (-4°F to 131°F)
Storage temperature:
-20°C to 60°C (-4°F to 140°F)
Battery charging temperature:
0°C to 45°C (32°F to 113°F)
Connectivity
Satellite network:
Iridium
Connects
Connects via Bluetooth LE (one connection at a time; range of up to 50 m (164 ft))
Global Navigation Satellite System:
GPS, GLONASS
GPS accuracy:
2.5 m (8.2 ft) under ideal conditions
Certifications
Certifications
FCC, CE, ISED, ITU, RCM, GITECKI, REACH ROHS, Iridium approved , EN 60945 maritime navigation and radio communication equipment (EMC) emissions & immunity tested
Physical
Physical
Covered SOS button prevents false alarms (also cancellable) , Audible alerts for messages (user-selected tone) , Internal GPS chip, location-aware (accurate to 2.5 m (8.2 ft))