24" Bosch 500 Series Induction Cooktop in Black Surface Mount Without Frame - NIT5460UC
$

2,449.00

CAD

Save $350.00

Or as low as $204.08/month over 12 months. Apply Now

24" Bosch 500 Series Induction Cooktop in Black Surface Mount Without Frame - NIT5460UC
NIT5460UC
Literature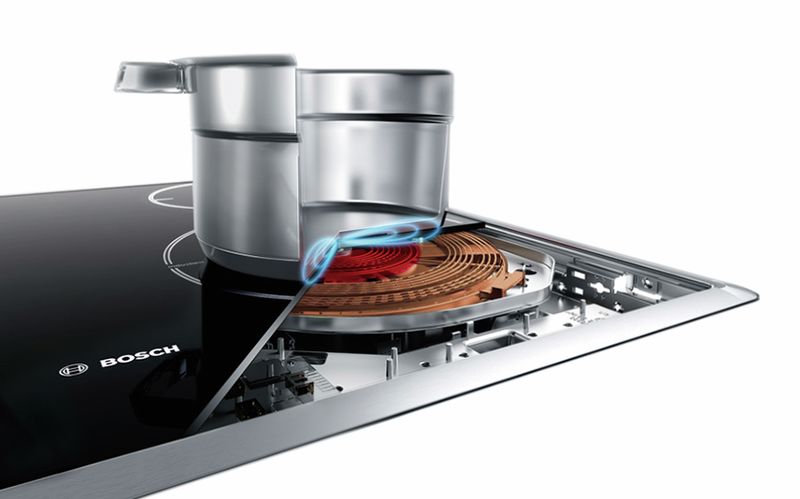 Faster, efficient cooking with induction.
Induction technology directly heats your pots and pans instead of the cooktop itself for faster cooking and precise results.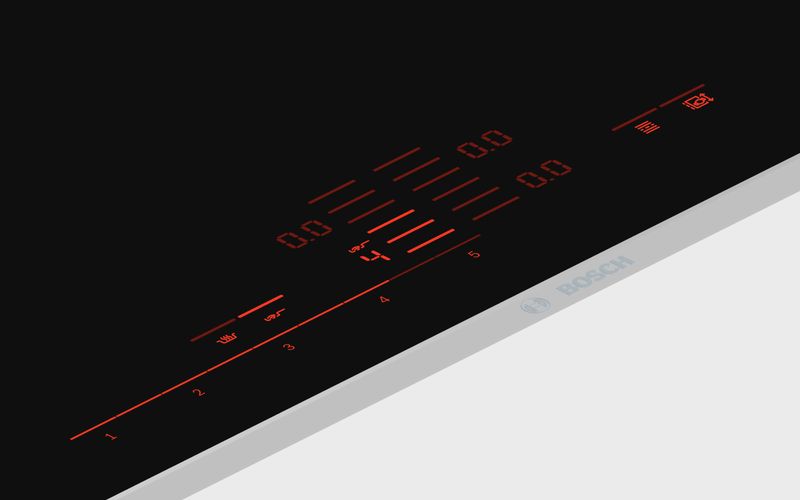 Control at your fingertip.
PreciseSelect Premium controls on our induction and electric cooktops offer premium usability during cooking. The choice of desired cooking zones, power levels and individual functions are direct and intuitively easy together with a wider LED illuminated display. The light line on power level bar and cooking zones illuminate in a more intense way when one of them has been selected.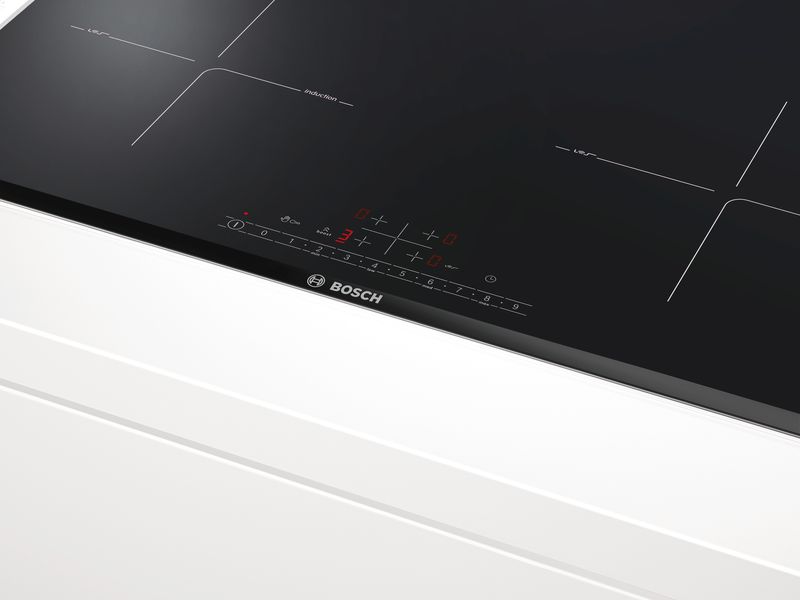 Your temperature, your way.
Juggling multiple pots and pans on different power levels can be confusing and frustrating. With PreciseSelect, an intuitively designed control panel allows you to select the cooking zones and set the specific power level you want quickly and easily.
Smooth Ceramic Glass
The smooth ceramic glass surface makes cooking and cleaning especially easy.
Induction:faster than gas and electric cooktops. Precise cooking, easy cleaning and more efficient.
PreciseSelect Premium offers 17 Power Levels for Each Cooking Zone
Large 11'' cooking zone offers 3,700W of power for precise results.
PreciseSelect - direct cooking level selection.
Ceramic Glass:this smooth surface makes cooking and cleaning especially easy.
Design
3 Induction Cooking Zones
PreciseSelect - Direct Cooking Level Selection (17 Settings)
Efficiency
SpeedBoost - Adds Even More Power to Speed Up the Cooking Process
PotSense - Automatically Recognizes Bottom of Pan on Cooking Element
Convenience
Use the Kitchen Timer to Measure Cooking Time or as a Reminder
Safety
ChildLock - Prevents the Cooktop from Being Accidentially Switched on. Locks Temperature Settings if in Use.
Digital 2-Stage Residual Heat Indicator for Each Cooking Zone
Wipe Protection - Quickly Pauses Settings to Clean as You Go
ReStart - Quickly Reinstates Previous Settings
Cooking zone 8
Location of 8th heating element
front middle / central
Cooking zone 9
Location of 9th heating element
front centre/cent
Construction type
Color of surface
Black
Construction type
Built-in
Number of electric elements
0
Design - line
Frameless
Type of frame
Frameless
Number of electric cooking zones
3
Number of gas burners
0
Number of halogen elements
0
Installation Type
Built-in
Number of Burner
3
Number of radiant elements
0
Number of electric warming zones
0
Safety
Residual heat indicator
Separate
Connection
Frequency
60 Hz
Watts
6,240 W
Power cord length (in)
37"
Power cord length
96 cm
Heating Technology
Electric
General
Cooktop type
Induction cooktop
Self-sufficient cooker control
Self-sufficient induction hobs
Type of appliance width
60 cm
Number of Burner
3
Dimensions of the heating elements
1 x 14,5 cm , 1 x 18,0 cm , 1 x 28,0 cm
Power of the heating elements
1 x 1.4 (2.2) kW, 1 x 1.8 (3.1) kW, 1 x 2.6 (3.6) kW
Basic surface material
Ceramic
Variant color
Black
Frame type
Frameless
Connectivity
Home Connect
No
General
Energy consumption of hob
175.0 Wh/kg
Size and Weight
Dimensions
95 x 592 x 522 mm
Connectivity
Cooktop-based hood control
No
Size and Weight
Overall appliance dimensions (HxWxD) (in)
1/4'' 3 3/4'' x 24" x 20 9/16"
Net weight
33.000 lbs
Net weight
14.8 kg
Minimum distance from counter front (in)
2 1/4"
Minimum distance from rear wall (in)
2"
Cooking zone 1
Location of 1st heating element
front left
Cooking zone 2
Dimension of 2nd heating element (in)
11''
Dimension of 2nd heating element
280 mm
Location of 2nd heating element
center left
Power of 2nd heating element (W)
2.6 kW
Energy consumption of 2nd heating element
175.0 Wh/kg
Type of 2nd heating element
Induction heating
Cooking zone 3
Location of 3rd heating element
back left
Cooking zone 4
Location of 4th heating element
middle back
Cooking zone 5
Dimension of 5th heating element
180 mm
Location of 5th heating element
back right
Dimension of 5th heating element (in)
7''
Power of 5th heating element (W)
1.8 kW
Type of 5th heating element
Induction heating
Energy consumption of 5th heating element
175.0 Wh/kg
Cooking zone 6
Location of 6th heating element
center right
Cooking zone 7
Dimension of 7th heating element
145 mm
Location of 7th heating element
front right
Dimension of 7th heating element (in)
6''
Power of 7th heating element (kW)
1.4 kW
Type of 7th heating element
Induction heating
Energy consumption of 7th heating element
175.0 Wh/kg