36" KithenAid Electric Downdraft Cooktop with 5 Elements - KCED606GBL
36" KitchenAid Electric Downdraft Cooktop with 5 Elements - KCED606GSS
36" KithenAid Electric Downdraft Cooktop with 5 Elements - KCED606GBL
$

2,599.99

CAD

Save $500.00

Or as low as $216.67/month over 12 months. Apply Now

36" KithenAid Electric Downdraft Cooktop with 5 Elements - KCED606GBL
KCED606GBL
$2,699.99 CAD

Save $500.00

Or as low as $225.00/month over 12 months. Apply Now
$2,599.99 CAD

Save $500.00

Or as low as $216.67/month over 12 months. Apply Now
Literature
Downdraft Ventilation
Integrates the ventilation system into the cooking surface so that a separate hood is not needed. Smoke and odors can be removed and taken outside or filtered and recirculated inside. A duct-free kit is available for purchase separately.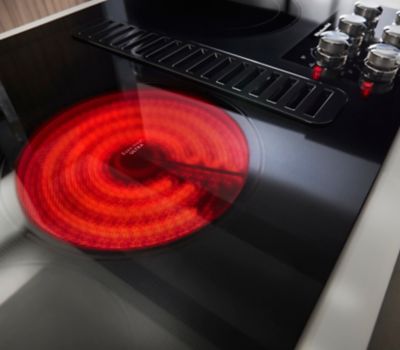 10'' Even-Heat Ultra Element with Simmer Setting
Provides more versatility for high and low temperature cooking techniques. Even-Heat Technology maintains a constant supply of power and delivers a range of simmer settings.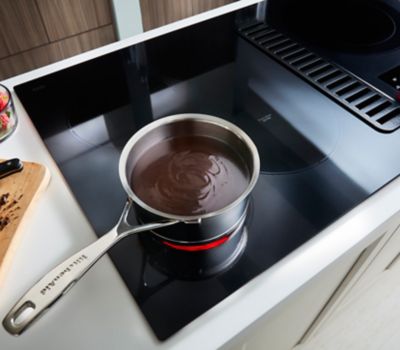 6'' Even-Heat Element with Melt Setting
Combines the benefits of Even-Heat Technology with a dedicated setting that reaches the low temperatures needed to melt chocolate or butter without scorching.
300 CFM Exhaust Rating
Handles the venting requirements of high temperature cooking techniques like pan searing and stir-frying.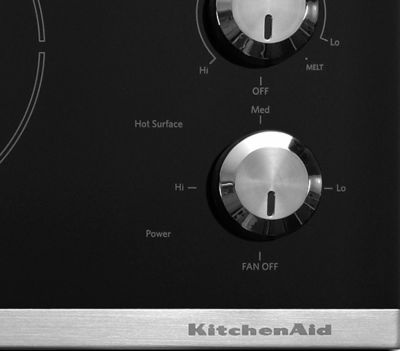 3-Speed Fan Control
Can be precisely matched to cooking needs, effectively removing steam, grease, and odors from the air.
CookShield Finish for Glass Surface
Protects the cooktop surface from scratches, helping keep it looking pristine even with frequent use.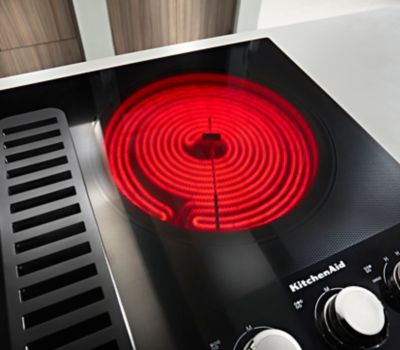 12''/9'' Double-Ring Element
Lets you use different cookware sizes at one location. When using large, 12-inch cookware the entire element surface is used. For smaller cookware, you'll use only the 9-inch inner element.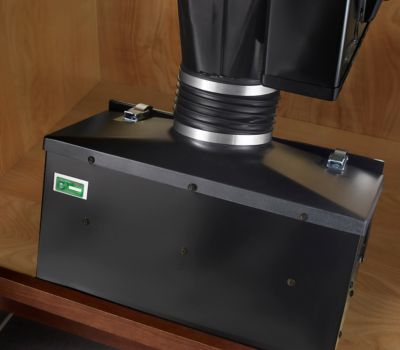 Convertible to Duct-Free Ventilation
Allows a downdraft cooktop to be placed nearly anywhere in the kitchen using a duct-free conversion kit (not included). This filters and recirculates the air without running ductwork, ideal for kitchens with installation restrictions or ducting limitations.
Power-On Indicator Light
Lets you know at a glance when an element is on.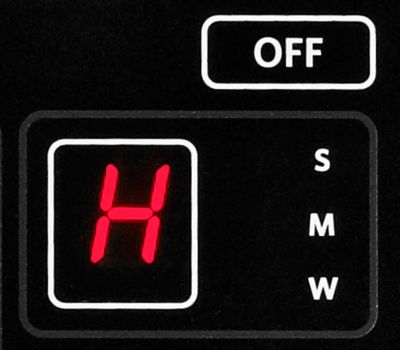 Hot-Surface Indicator
Provides a clear indication that lets you know if any cooking surface is on or still hot.
Pure Color Ceramic-Glass Surface
Comes in saturated colors with stainless steel control knobs for a sophisticated, easy-to-clean appearance.
Stainless Steel Knobs
Enhance the look of the cooktop surface with sturdy construction that adds to their premium feel.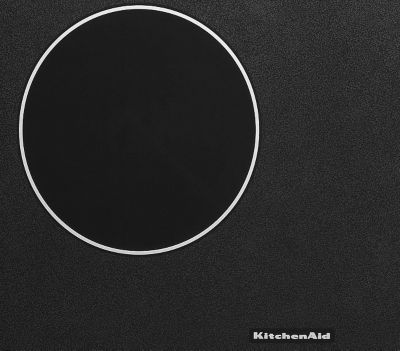 8'' Round Element
Efficiently heats a commonly used pan size and can reach a power output of up to 1800 watts for every day use.
6'' Round Element
Can reach a power output of up to 1200 watts to handle your daily cooking needs.
Cooktop Features
Right Rear Power
3000W
Left Rear Type
Single
Left Rear Size
8"
Left Rear Power
1800W
Left Front Type
Hyper
Left Front Size
6"
Left Front Power
1300W
Center Rear Type
Single
Center Rear Size
6"
Center Rear Power
1200W
Center Front Type
Hyper
Center Front Size
10"
Center Front Power
3200W
Configuration and Overview
Installs Over Built-In Oven
No
Number of Open Bays
NA
Cooktop Element Style
Radiant
Number of Burner
5
Surface
Ceramic Glass
Heating Technology
Electric
Cooktop Type
Downdraft
CONTROLS
Power Boost
No
Hot Surface Indicator Light
Yes
Cooktop Features
Right Rear Size
12"/9"
Right Rear Element-Burner Type
Dual
CONTROLS
Digital Display
No
Downdraft Vent
Yes
Heating Element On Indicator Light
Yes