24" LG Smart Top Control Dishwasher with QuadWash Pro Dynamic Dry and TrueSteam - LDPS6762D
24" LG Smart Top Control Dishwasher with QuadWash Pro Dynamic Dry and TrueSteam - LDPS6762D
24" LG Smart Top Control Dishwasher with QuadWash Pro Dynamic Dry and TrueSteam - LDPS6762S
$

1,099.99

CAD

Save $300.00

Or as low as $183.33/month over 6 months. Apply Now

24" LG Smart Top Control Dishwasher with QuadWash Pro Dynamic Dry and TrueSteam - LDPS6762D
LDPS6762D
$1,099.99 CAD

Save $300.00

Or as low as $183.33/month over 6 months. Apply Now

Or as low as $166.67/month over 6 months. Apply Now
Literature
Features
QuadWash Pro
Dynamic Dry Enhanced with TrueSteam
Remote Start
Height Adjustable 3rd Rack
EasyRack Plus
ThinQ Technology

Clean your toughest jobs like a pro
QuadWash Pro and TrueSteam tackle caked-on food for enhanced cleaning performance and sanitization. Plus, get drier dishes with fewer water spots thanks to Dynamic Dry enhanced with TrueSteam.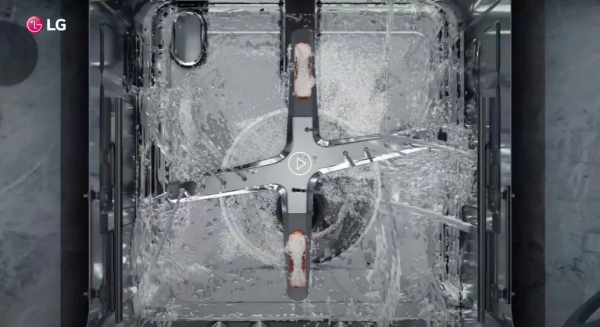 Pro-level cleaning performance
Tackle post-dinner cleanup like a pro with the enhanced cleaning power of QuadWash Pro. High-pressure jets with 38% more cleaning power*, spray dishes from multiple angles, while soaking them with over one million microbubbles to help break down stubborn food residue and provide exceptional cleaning performance.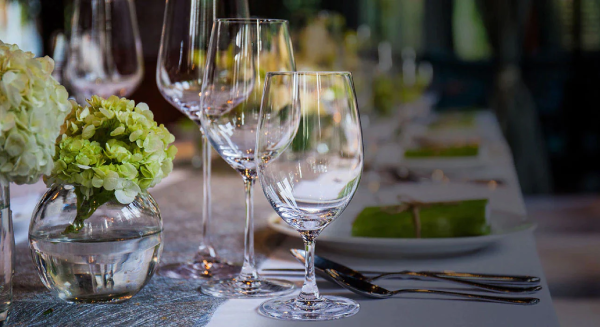 A dynamic table starts with dynamic dry
Creating a dynamic table begins with sparkling dishes and glasswarethe kind only Dynamic Dry enhanced with TrueSteam can deliver. From delivering dry dishes to eliminating water spots, you can throw in the towel and stop drying by hand. Four powerful steam jets on the door, plus additional jets on the top and bottom, super-heat the interior for drier dishes.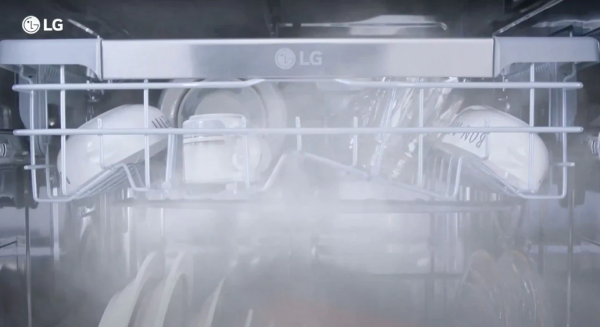 Powerful cleaning, Fewer water spots
LG TrueSteam uses the power of steam to penetrate food residue and help eliminate water spots by up to 60%*. Plus, LG dishwashers are certified by the National Sanitation Foundation to reduce bacteria on dishes by 99.999% and reach a final rinse temperature greater than 150F when operated on the Steam cycle** for peace of mind.

Keep an eye on the clock
Conveniently manage your time with a hidden LED display that counts down the remaining cycle time. When the dishwasher is not in use, the display disappears for a sleek look.

Make room for last-minute items
Use the handy slider to adjust the 3rd rack heighteven when fully loadedto make room for taller items at the last minute. Not only can you save time and wash fewer loads, its also a convenient spot for hard-to-fit items like flatware, long-handled utensils or small espresso cups.

More flexibility means no dish gets left behind
EasyRack Plus lets you fit more dishes, run fewer loads and make short work of after-dinner cleanup. With three height settings, the upper rack adjusts effortlessly and smoothly to make room for tall stemware on top or oversize pans below. Customizable tines offer greater flexibility for loading dishes of all shapes and sizes without compromising cleaning performance.

Resists smudges for an effortless shine
LGs Smudge Resistant Finish resists fingerprints and smudges to keep your kitchen looking its best. Available in black and classic stainless steel, now you can have all of the things you love about stainless steel appliancesthe premium look, the professional-grade durabilitywithout the need for special cleaners or constant attention. Plus, it easily wipes clean with a soft, dry cloth.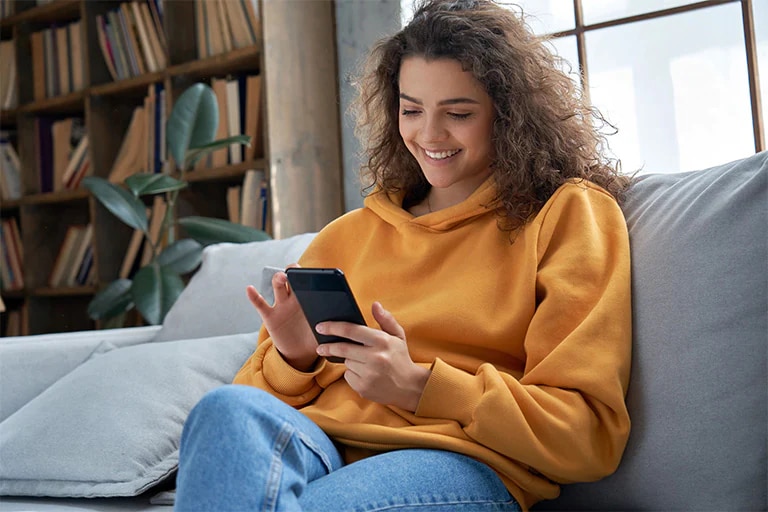 Manage your smart appliances with ThinQ
Think you have to check on the dishes? LG smart dishwashers come with LG ThinQ technology built-in, so you can get smartphone notifications when a cycle is complete.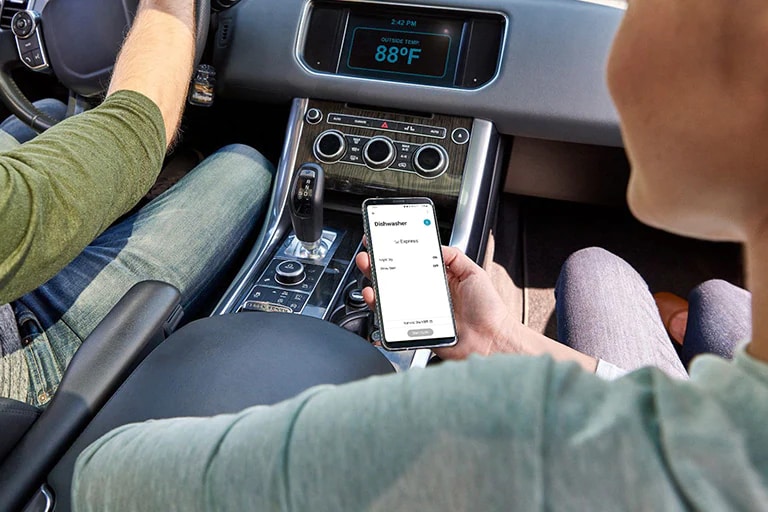 Start your Dishwasher from Anywhere
Conveniently start your dishwasher remotely with the ThinQ app, so no matter where you are, your dishes will be ready when you need them
Limited Warranty
Direct Drive
10 Years
UPC CODES
LDPS6762D
048231344197
DIMENSIONS/CLEARANCES/WEIGHT
Clearances (WxDxH)
24" x 24" x 33 5/8"
Limited Warranty
Labour/Parts (Internal/Functional Parts only)
1 Year
Main control board, Rack, Stainless Steel Door Liner, Tub
2 Years
DIMENSIONS/CLEARANCES/WEIGHT
Certification
TBD
Container Stuffing Quantity
20 ft Normal : 42 unit 40 ft Normal : 96 unit 40 ft High Cubic : 140 unit
Water Connection
90° 3/8" Compression Installed at Factory
Weight (Unit / Carton) KG
39.6Kg / 45.1Kg
Weight (Unit / Carton) LBS
87.3/ 99.43
Volume Cubic Ft
11.2
Carton Dimensions (WxDxH)
28 1/32" x 29 5/8" x 34 7/8"(712mm x 752mm x 885mm)
Depth with Door Open
49 1/4"
Min Height ( Unit Dimensions )
36"
Depth with Door Closed (Handle)
24 5/8" (625mm)
Unit Dimensions (WxDxH)
23 3/4" x 24 5/8" x 33 5/8"(603mm x 625mm x 854mm)
Min Height (Unit Dimensions)
33 5/8
ENERGY/WATER
Water Use (Gallons/Cycle)
2.9
Energy Use (kWh/Year)
238
CEE Tier Level
1
Energy Star
Yes
SMART FUNCTION
Wifi
Yes
Quad Arm
Nozzle Colour
Orange
Control
Top Control
Yes
Brand
LG Brand
Yes
Capacity
Upper Rack Dish Height Limit
9.0"
Total Place Settings
15
HANDLE
Pocket Handle
Yes
Capacity
Lower Rack Dish Height Limit
12.5"
Wash Cycles
Auto
Yes
Heavy
Yes
Refresh
Yes
Delicate
Yes
Turbo
Yes
Normal
Yes
Download Cycle
Yes
Express
(Download cycle)
Machine Clean
(Download cycle)
Rinse
(Download cycle)
Options
Flex Zone
Yes
Steam
Yes
High temp
Yes
Extra Dry
Yes
Control Lock
Yes
Delay Start
Up to 12 hours
Performance
TrueSteam
Yes
Options
Night Dry
Yes
Remote Start
Yes
Performance
QuadWash™ Pro
Yes
No. of Spray Arms
3 (Top, Upper, Lower)
Vario Wash
Yes
SenseClean Wash System
Yes
Drying System
Dynamic Dry™
Detergent and Rinse-Aid Dispenser
Yes
Hidden Water Heater
Yes
End Of Cycle Indicator
Beeper + END indication on display
Safety Float Switch (Leaks)
Yes
Soil (Turbidity) Sensor
Yes
DirectDrive Motor™
Yes
Lodecibel Quiet Operation
44dBA
BPA-Free Nylon Coated Racks and Tines
Yes
Tub Insulation
Damping Sheet, Sound Absorbing Material (felt), Base
Balanced Door
Yes
Anti-Bacterial Treatment (Drain hose)
Yes
Style & Design
Colour
Smudge Resistant Stainless Steel/Black Stainless Steel
Status Indicators
888 Hidden LED
Remaining Time indicator
LED
Tub Material
NeveRust™ Stainless Steel
Adaptive Rack System
Fold Down Tines (Upper)
Half
Rack System / Grade
EasyRack™ plus / Better
Fold Down Tines (Lower)
Half (Smart), Half (Normal)
Rack Handle / Deco (Upper)
Yes / Yes
Rack Handle / Deco (Lower)
Yes / Yes
Rack Colour (Handle)
Noble Grey
Gliding Type (Lower)
Wheel
Quad Arm
STS Deco
Yes
Body Colour
Noble Grey
Adaptive Rack System
Gliding Type (Upper)
Gliding Rail
Height Adjustable 3rd Rack
Yes (Better)
Maximum Height of Lower Rack
12.5inch(320mm)
Cutlery Baskets
Yes
Maximum Height of Upper Rack
7.1inch (180mm)
Height Adjustability
Easy One Touch (3 Level)
Cuprack colour
Dark Grey
Stemware Holder
Yes
Rack Colour (Tine)
Silver
Cup rack
Yes