67" Napoleon Prestige PRO 500 RSIB Infrared Rear And Side Burners - PRO500RSIBNSS-3

Or as low as $254.08/month over 12 months. Apply Now

67" Napoleon Prestige PRO 500 RSIB Infrared Rear And Side Burners - PRO500RSIBNSS-3
PRO500RSIBNSS-3
$3,049.00
Literature
Prestige PRO™ 500 RSIB
This slick grill is as impressive as its title sounds. The Prestige PRO™ 500 Natural Gas Grill with Infrared Rear and Side Burners is a professional style grill, built with high-quality, high-performance features making grilling easy and impressive. A shining stainless steel body provides durability against the elements while chrome details add a touch of luxury. Inside; the same high-quality stainless steel is used for the cooking grids, tube burners, sear plates, and basin. You'll know it's a Napoleon with those iconic WAVE™ cooking grids and proximity lighting. Grill steak like the PROs using the 1800° infrared side burner to create the perfect sear. Illuminated cooking area and interior storage, soft close doors, and spacious side shelves are just a few of the features. The LED Spectrum NIGHT LIGHT™ Control Knobs have near limitless color options making night-time entertaining a breeze, and they also glow red when the gas is left on as a safety feature.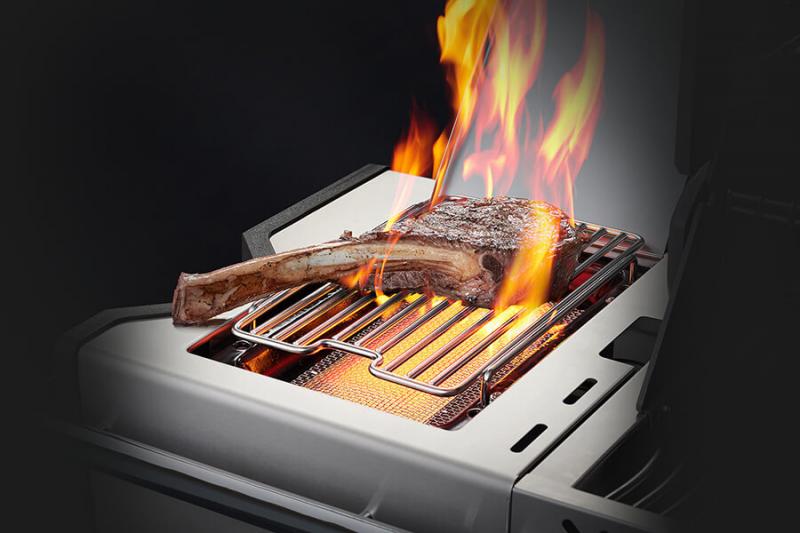 Infrared SIZZLE ZONE™ Side Burner
Steakhouse perfection
Achieve ultimate steakhouse perfection by creating a caramelized crust that seals in the juices.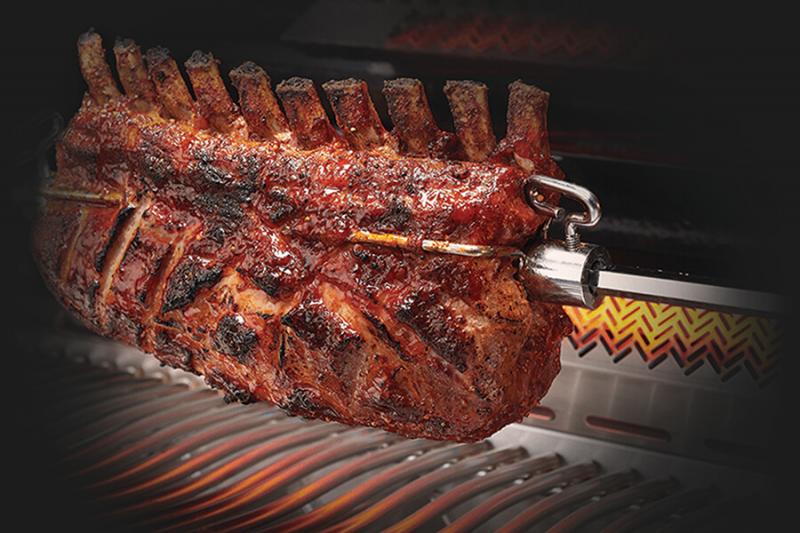 Rear Infrared Rotisserie Burner
BBQ like a pro
Infrared heat from the rotisserie burner is perfect for high heat searing and slow spit roasting.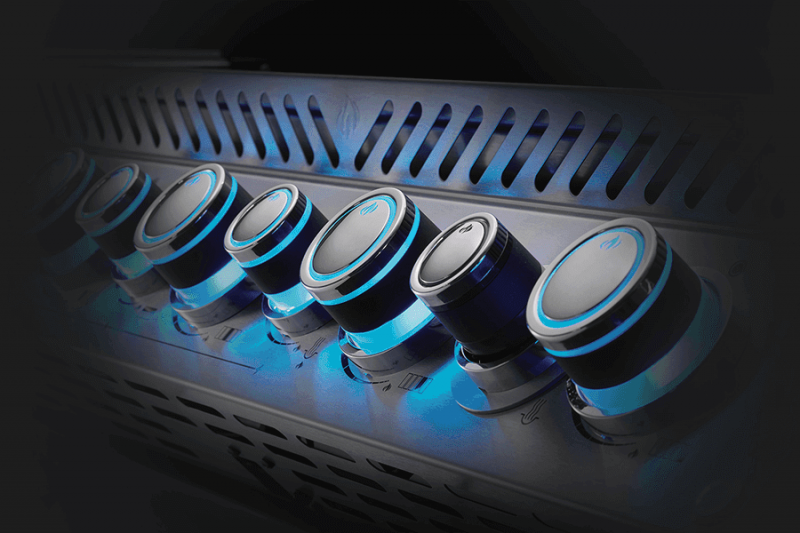 RGB Spectrum NIGHT LIGHT™ Knobs with SafetyGlow
Step into the spotlight
Change color and brightness of the NIGHT LIGHT™ control knobs to any color in the spectrum or set it to cycle, SafetyGlow still included.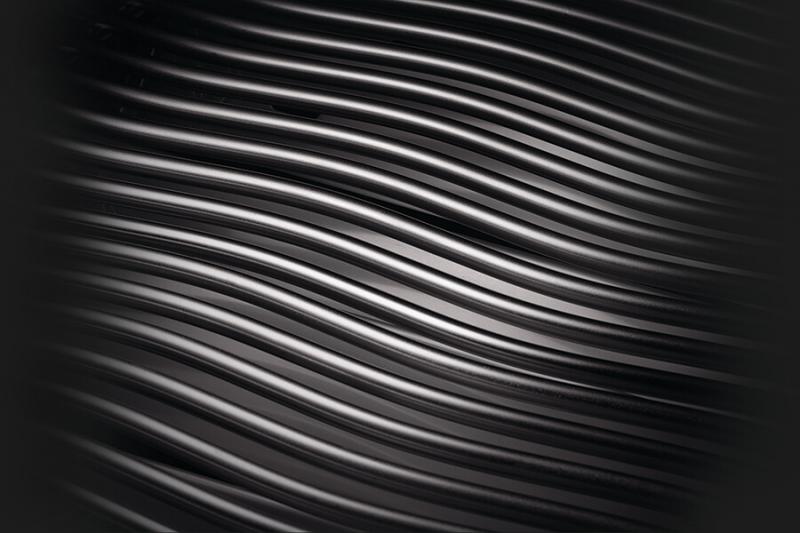 9.5mm Stainless Steel Iconic WAVE™ Cooking Grids
Quality stainless steel
The extra thick 9.5mm iconic WAVE™ shape provides even heat transfer and prevents smaller foods from falling into the grill.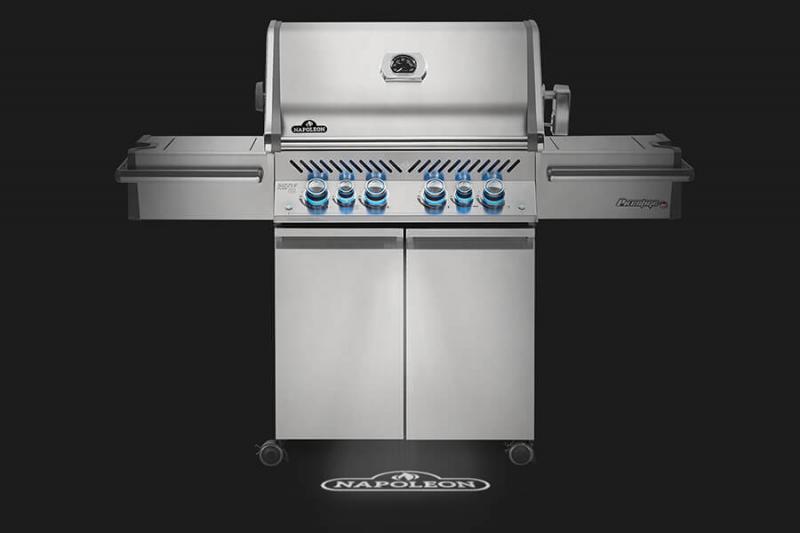 Proximity Lighting Display
Step into the spotlight
Reacting to your presence, your grill shines a logo light on the ground, inviting you to cook something tasty.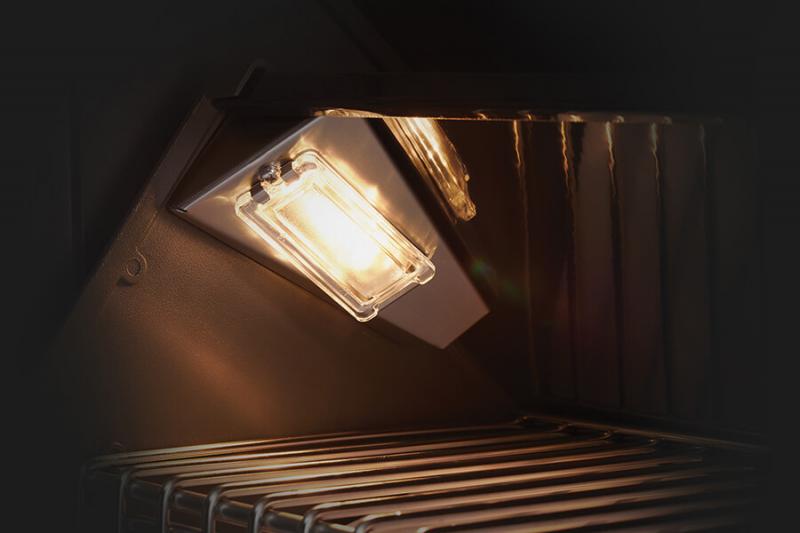 Interior Grill Lights
Interior halogen lights illuminate the cooking surface for night-time grilling.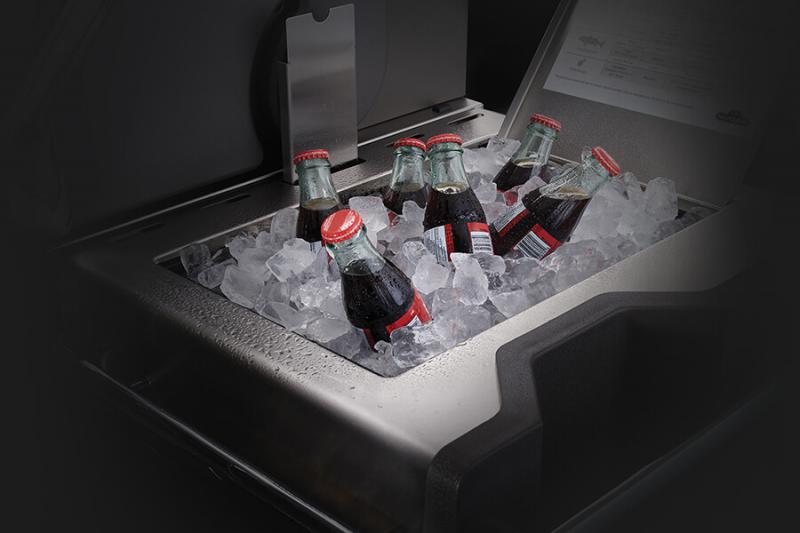 Integrated Ice Bucket and Cutting Board
Turn this side shelf into a drinks station or use for marinating. The integrated cutting board allows for easy prep.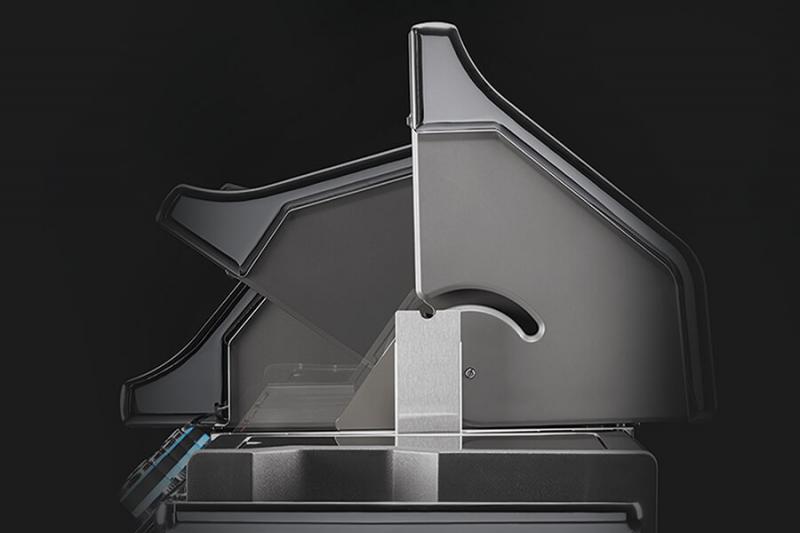 LIFT EASE™ Centre-Gravity Roll Top Lid
This specially built lid uses centre-gravity to lift smoothly without extending past the back of the grill, saving space.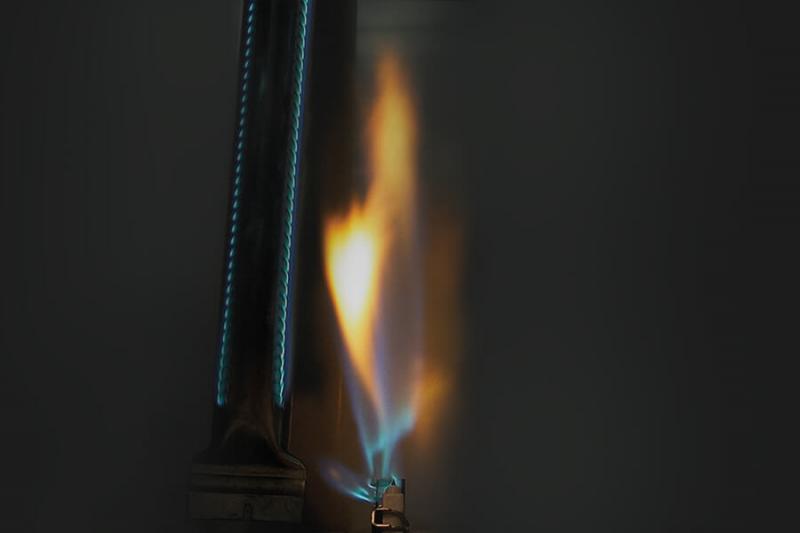 Instant JETFIRE™ Ignition
This innovative and easy to use ignition system shoots a jet of flame to light each gas burner individually for quick start-ups.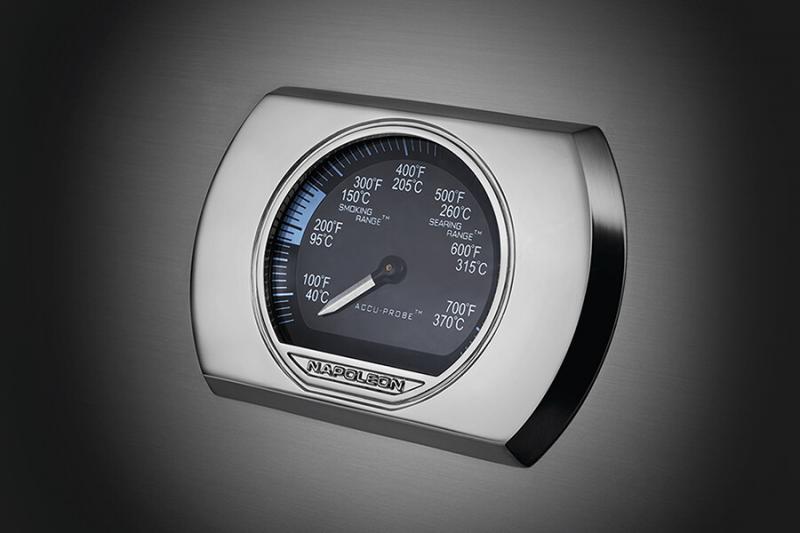 ACCU-PROBE™ Temperature Gauge
Accurately gauges the temperature of your grill for optimal temperature control when BBQing.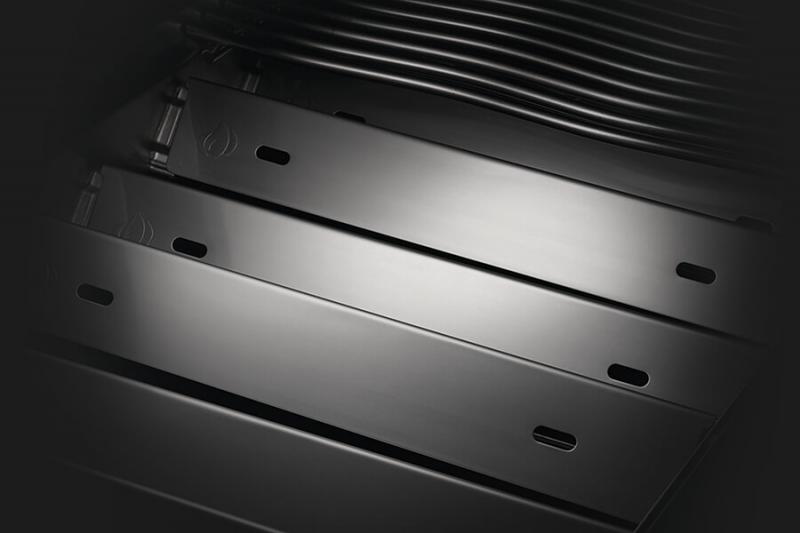 Dual-Level Stainless Steel Sear Plates
The staggered set up creates even heat distribution and protects the burners.
Specifications
Warranty
Lifetime *
BTU's
80,000
Cooking Area
17.75 x 28 in
31 burgers
Dimensions
Height
51.75 in ( 132 cm)
56.75 in ( 144 cm)
Lid Open
Width
66.50 in ( 169 cm)
Depth
25.50 in ( 64 cm)