75" Napoleon Prestige 665 Natural Gas Grill with Infrared Rear Burner and Infrared Side Burner - P665RSIBNSS

Or as low as $212.42/month over 12 months. Apply Now

75" Napoleon Prestige 665 Natural Gas Grill with Infrared Rear Burner and Infrared Side Burner - P665RSIBNSS
P665RSIBNSS
$2,549.00
Literature
Prestige® 665 RSIB
The Napoleon Prestige® 665 Natural Gas Grill with Infrared Side and Rear Burners is the total grilling package; with a stunning all stainless steel hood and stainless steel construction, this full sized cart model barbecue has the capabilities of a full outdoor kitchen. With five main burners, an infrared rear and side burner, this grill can cook meals using eight unique cooking styles. You'll know it's a Napoleon with the Iconic WAVE™ cooking grids for those distinctive sear marks. Not just durable on the outside; under the lid is the same quality stainless steel used for the tube burners, dual-level sear plates and cooking grids. The stainless steel sear plates provide extra surface area for any drippings from your food to vaporize, avoiding flare-ups. Never leave your barbecue on again as all the Prestige® series grills come with the SafetyGlow Feature where the control knobs glow red when the burner is on. Enjoy evenly cooked restuarant style meals with the rear infrared burner and rotisserie.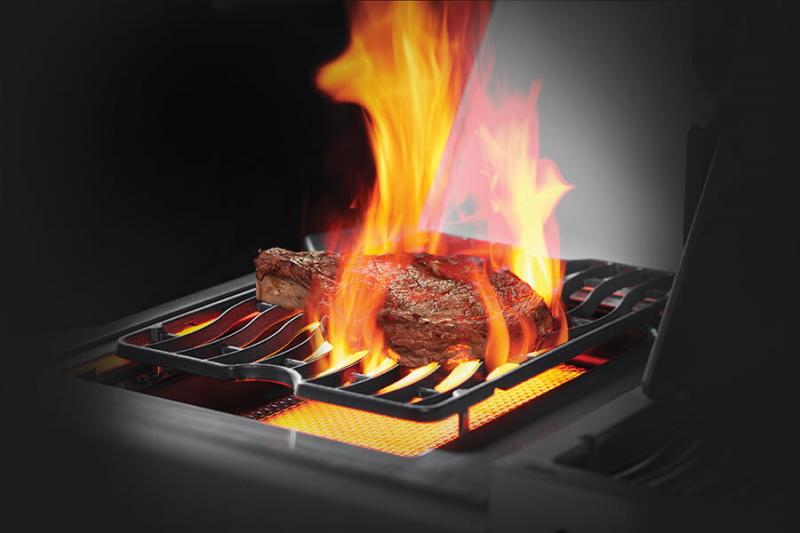 Infrared SIZZLE ZONE™ Side Burner
Perfect grill marks
Gas is forced through ports in a ceramic plate and ignited, heating to 800°C in 30 seconds producing high heat searing.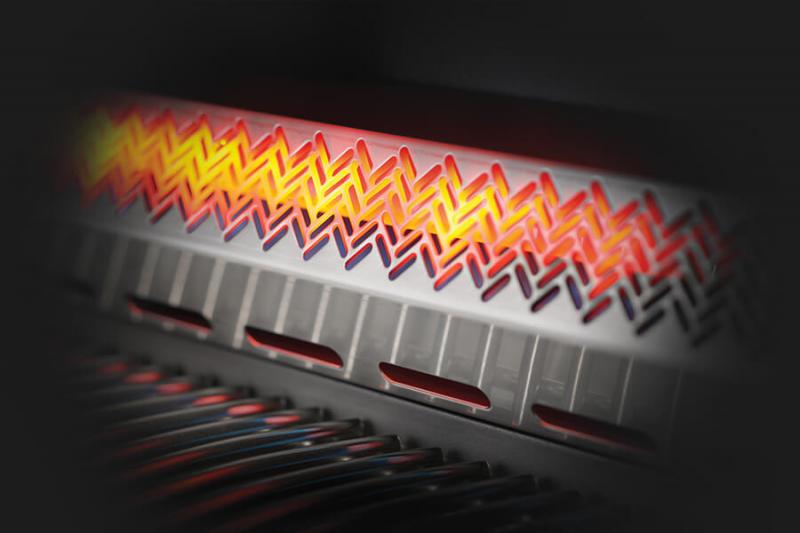 Rear Infrared Rotisserie Burner
BBQ like a pro
Infrared heat from the rotisserie burner is perfect for high heat searing and slow spit roasting.
7.5mm Stainless Steel Iconic WAVE™ Cooking Grids
The 7.5mm thick, iconic wave shape provides even heat transfer and prevents smaller foods from falling.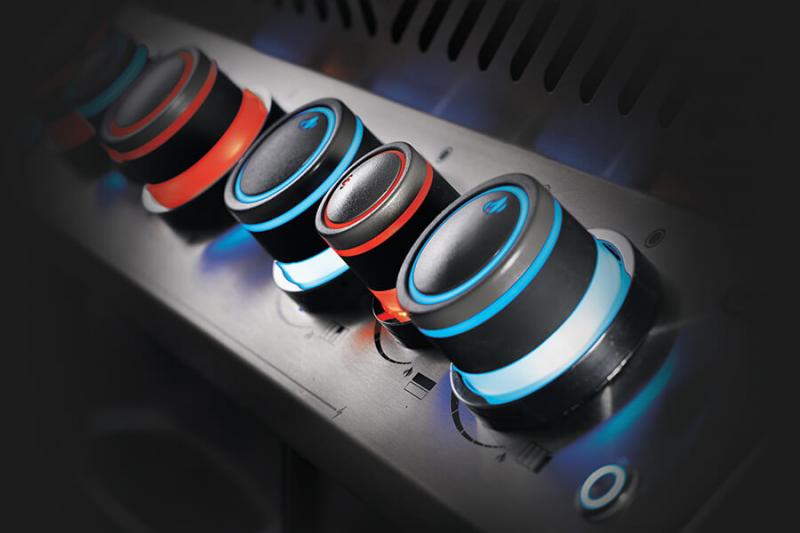 NIGHT LIGHT™ Knobs with SafetyGlow
Never accidentally leave the gas on and know which burners are lit for multi-zone grilling.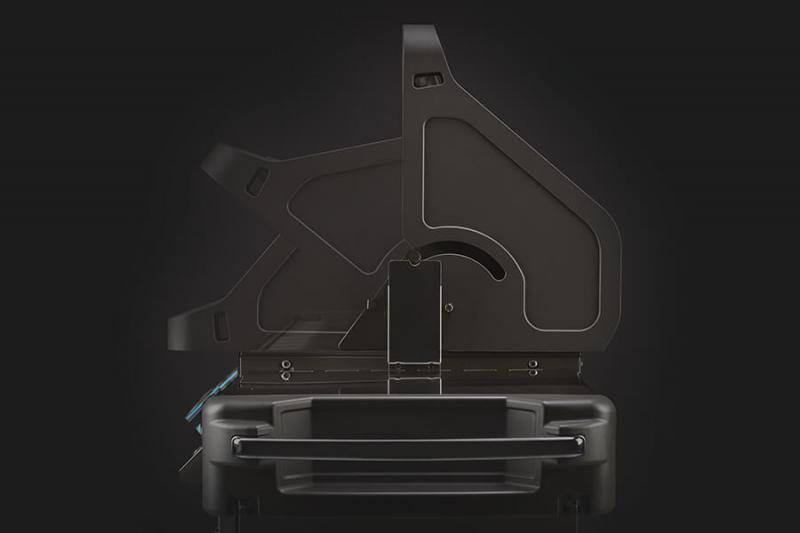 LIFT EASE™ Centre-Gravity Roll Top Lid
This specially built lid uses centre-gravity to lift smoothly without extending past the back of the grill saving space.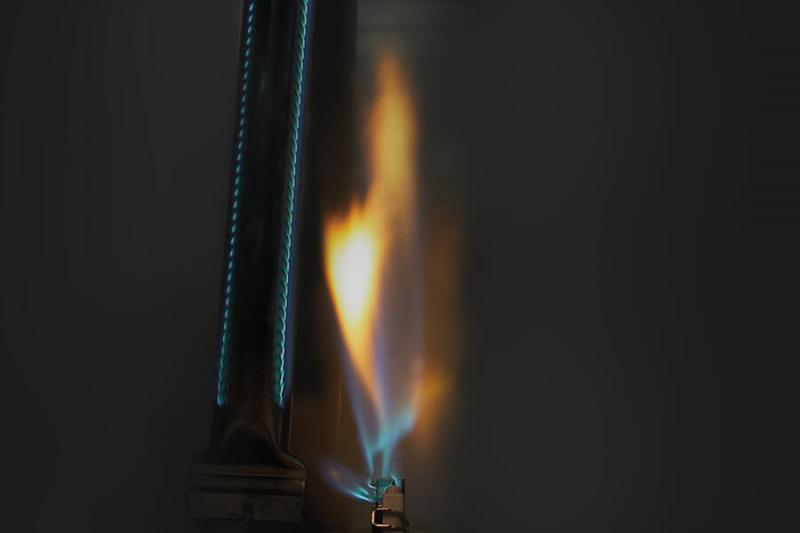 Instant JETFIRE™ Ignition
This innovative and easy to use ignition system shoots a jet of flame to light each gas burner individually for quick start-ups.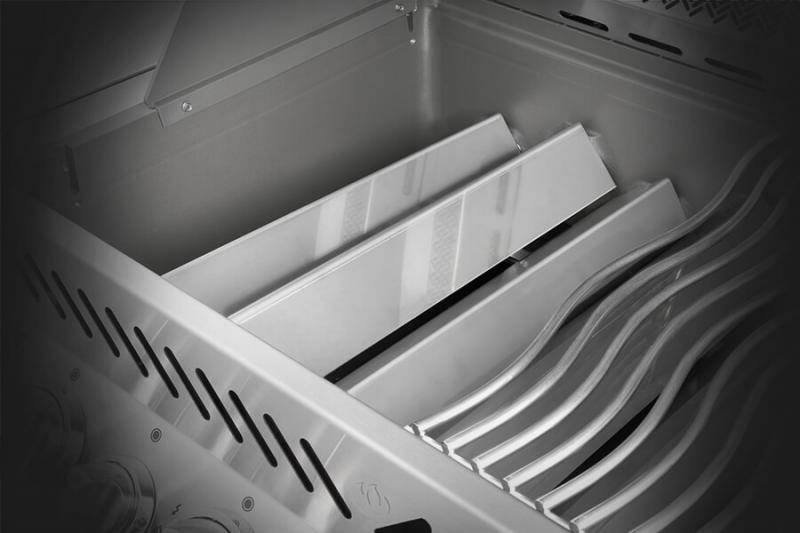 Dual-Level Stainless Steel Sear Plates
The staggered set up creates even heat distribution and protects the burners.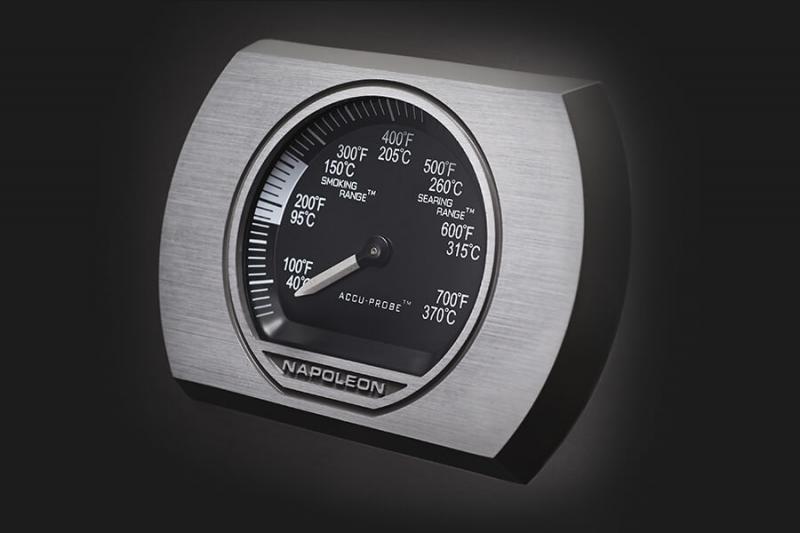 ACCU-PROBE™ Temperature Gauge
Accurately gauges the temperature for optimal temperature control when grilling.
Specifications
Warranty
President Limited Lifetime *
BTU's
92,000
Cooking Area
18 x 36.87 in
41 burgers
Dimensions
Height
50.25 in ( 127 cm)
57 in ( 145 cm)
Lid Open
Width
75 in ( 190 cm)
Depth
26.50 in ( 67.50 cm)