Rockford Fosgate Punch P1 12 Inch 4-Ohm SVC Subwoofer - P1S4-12
Free Shipping

Or as low as $24.83/month over 6 months. Apply Now

Rockford Fosgate Punch P1 12 Inch 4-Ohm SVC Subwoofer - P1S4-12
P1S4-12
Literature
Rockford Fosgate P1 12" is the first in a family of famous "Punch" subwoofers for cars and trucks. The P1S4-12 features a 4-Ohm voice coil, 250 Watts RMS power handling, and can accommodate a grille insert using the included soft touch ABS trim ring. The P1S4 12 inch car subwoofer also includes:
Overview
Rockford Fosgate P1 12" are the first in a family of world famous subwoofers called "The Punch". During their inception in the 1980's, they quickly became "The Woofer of Choice" for fanatic car audio systems, with a continued tradition today. Kevlar fiber reinforced paper cones deliver bass impact you can feel, and our VAST technology in the Punch P1 woofer increases woofer surface cone area by up to 25%. Best in standard sealed and vented enclosures. Includes soft touch ABS tri trim ring.
Linear spider with embedded 16 AWG tinsel leads
High-temp voice coil with spun-laced Nomex® re-inforcement collar
Kevlar fiber reinforced paper cone
StampCast basket with integrated spider venting
Rubberized ABS trim ring with optional grille
Custom 10-AWG nickel plated push terminals
Extended pole piece and bumped vented backplate
Protective PVC textured magnet cover
1 Year Warranty
Technologies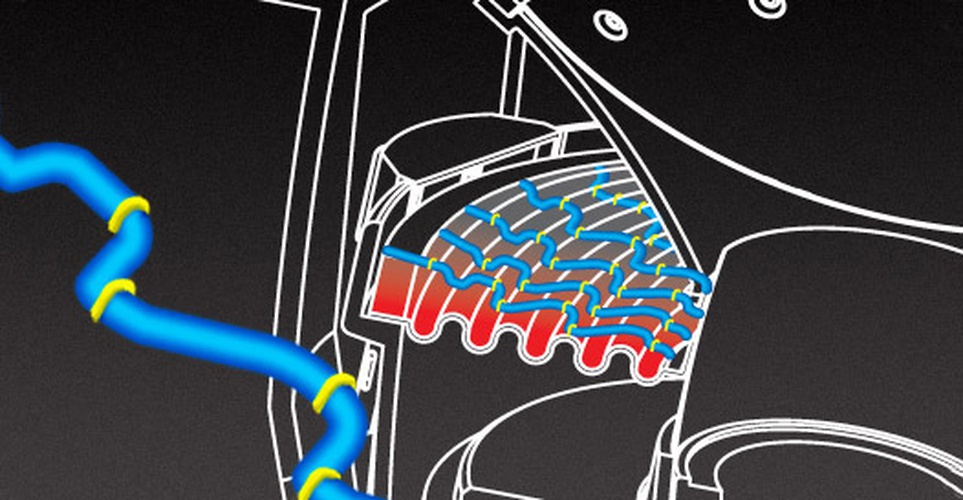 Stitched Tinsel Leads
Improved reliability and performance by reducing fatigue and possible shorting.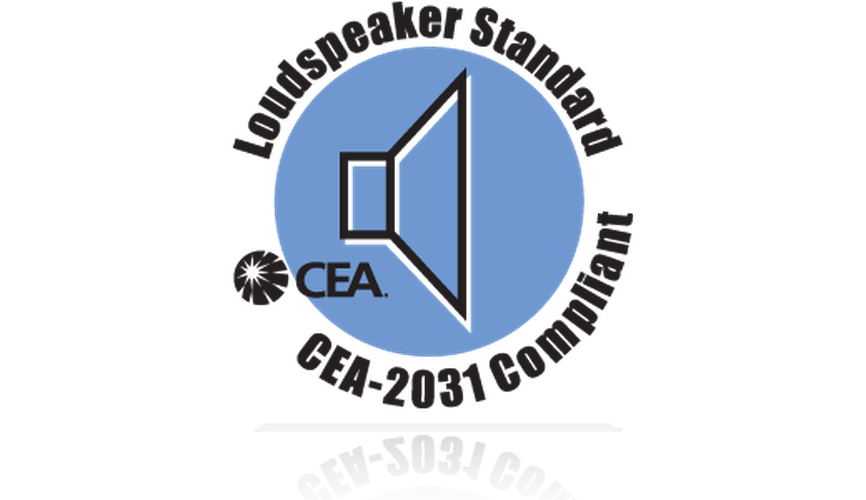 CEA-2031
Power handling on Rockford Fosgate speakers conform to CEA-2031 industry standards.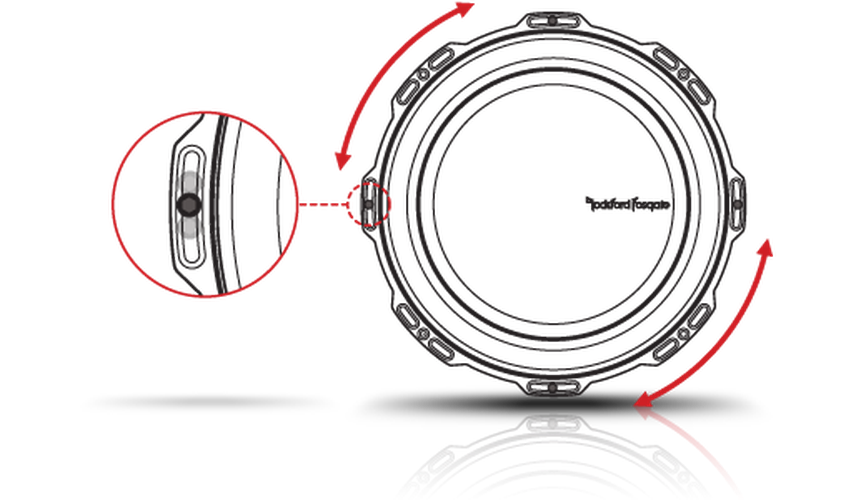 FlexFit Basket - Subwoofer
The slot mounted frame pattern allows fine-tuning of the subwoofer's mounting position.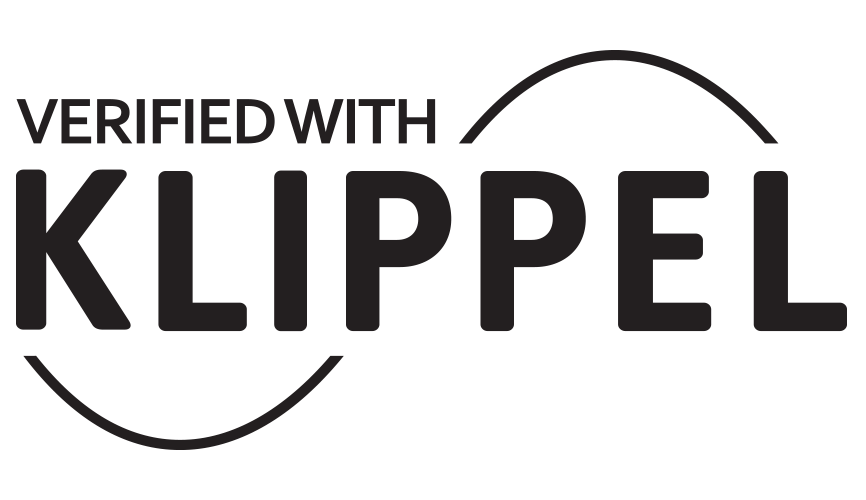 Klippel Verified
Klippel is a speaker certification program allowing us to deliver the best possible subwoofers.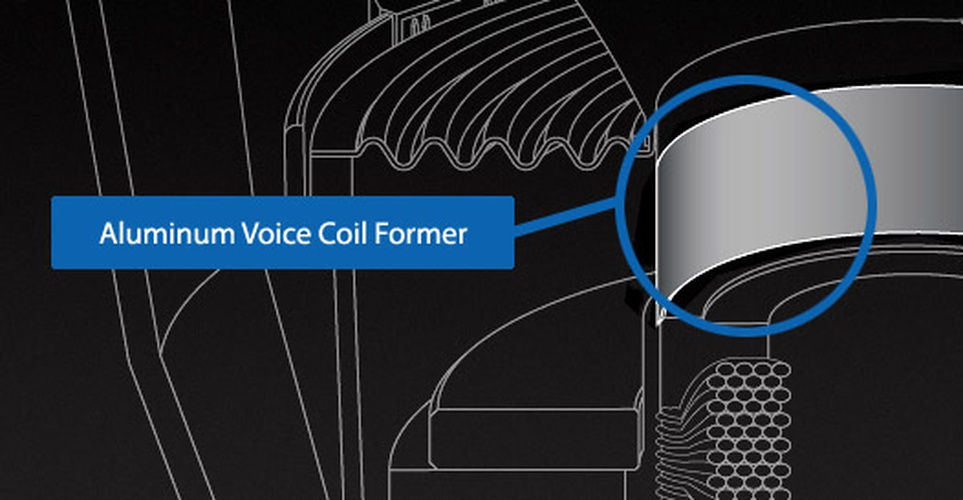 Anodized Aluminum Voice Coil Former
Rockford Fosgate subwoofers use anodized aluminum voice coil formers that provide superior heat dissipation (up to 100° at full power levels). Unlike traditional plastic substitutions, aluminum acts like a heat-sink to quickly dissipate thermal build-up on the voice coil. This keeps subwoofers cool during high SPL conditions.
Specifications
Size
12"
Power Handling (Watts RMS)
250 Watts RMS
500 Watts Max
Magnet Weight (oz)
45 oz. (1.28 kg.)
Voice Coil Diameter
2.0" (51.6 mm)
Speaker Connector
Dual 10 AWG compression
Mounting Depth
6.0 in. (152.4 mm)
Xmax (mm)
9.0
Cutout Diameter
11.22 in. (285 mm)
Woofer Displacement
0.081 cu. ft. (2.3 Liters)
Le (mH)
3.01
Nominal Impedance
4-Ohm
Shipping Weight
11.7 Lbs. (5.3 kg)
SPL (dB @ 1w/1m)
86
Fs (Hz)
25
Qts
0.55
Qes
0.56
Qms
3.40
Vas (Liters)
88.3
Re (Ohms)
3.6
Sd (cm2)
548
Subwoofer Type
Standard
Voice Coil Type
Single Voice Coil
Sealed Box Volume (Vb)
1.02 cu. ft. (28.8 Liters)
Vented Box Volume (Vb)
1.79 cu. ft. (50.6 Liters)