Focal 4-Channel Car Amplifier - FPX4800
POWERFUL AND VERSATILE
From our Performance Line, the FPX 4.800 is a compact 4-channel amplifier, stable at 2 Ohms and equipped with an active-crossover feature. It is the most versatile model in this range of products thanks to its high power output. This is the ideal amplifier for powering both front and rear speaker drivers, or for 2-way hi-fi kit installations.
The power output of the FPX 4.800 amplifier ensures that you will get the best out of your high-end speaker drivers.
Featuring:
4-/3-/2-channel Class D amplifier
2-/4-channel input modes
Stable at 2 Ohms
Active crossover for each pair of channels
The FPX 4.800 measures 921⁄64 x 513⁄64 x 23⁄32″ (23.7 x 13.2 x 5.3 cm).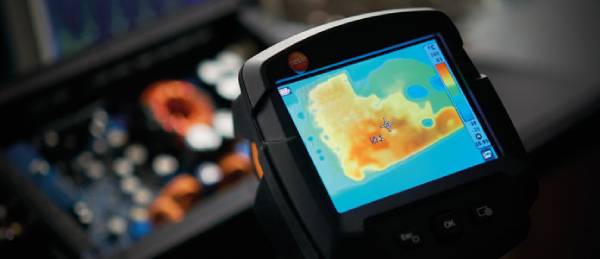 OPTIMISED HEAT DISSIPATION
For an amplifier to provide high power and musicality, efficiency and heat dissipation are two essential aspects.
In order to optimise these two key aspects, FPX amplifiers have been given a thick aluminium chassis (3/8″ / 9.5 mm for the top, 11/16″ / 17.5 mm for the sides).
The distribution of the components on the motherboard was also carefully researched to optimise the cooling capacity of the chassis.
The careful selection of each Class D component (switching power supply, oversized toroidal transformers and high-quality capacitors) has made it possible to create powerful but compact amps with excellent musicality
WHAT MAKES THE DIFFERENCE
A powerful and ultra-compact amplifier
Perfect for audiophile installations or powerful subwoofer systems
Optimised heat dissipation
Extremely versatile
Remarkable power/performance/price ratio
Audio Specifications
CEA power (4 ohms)
4x120 Watts RMS
Max. power (2 ohms)
4x185 Watts RMS
Max. power (4 ohms bridged)
2x370 Watts RMS
Bandwidth (-3dB)
10Hz – 20KHz
THD
0.01 %
Crosstalk (1 KHz)
> 55dB
SNR (1W/A)
> 76dBA
General Features
Subsonic filter
-
High-pass/low-pass filter Configurable High-pass/low-pass
50Hz-500Hz
Bass boost
0 to12 dB linear (¾)
Phase
-
Full-range function
Yes
Mirror mode
Yes
Standby
current (A) 1.1 A
Protections
Short circuit/low impedance/reverse polarity/ DC/voltage drop/overheat protection
Dimensions (LxWxH)
921⁄64x513⁄64x23⁄32" (237x132x53mm)
Weight (kg)
4.40lbs (2kg)